Amtrak Coast Starlight Sleeper Car Review
All aboard! It's been years since I've taken a long-haul Amtrak trip, and I have to say I'd forgotten how enjoyable rail travel is. Our recent jaunt to Seattle whet my appetite for more. The trip wasn't without its hiccups, but overall, it matched my previous good experiences. I thought I'd offer up a an Amtrak Coast Starlight sleeper car review (at least for the northern half of the route) since it has been so long since I've enjoyed all Amtrak has to offer.
Booking Our Trip
I guess the main reason I'd not traveled by Amtrak sleeper car is the lack of award options. It's not cheap. Ever since Amtrak was discontinued as a Chase partner, I've been short on points. It's hard to generate enough when I travel with them maybe once per year.
However, I picked up the Amtrak Guest Rewards® World Mastercard® last year with the intention of taking a train trip with my two sons this year. This plan panned out nicely. With the 50,000-point sign up bonus offered by the card at the time, this was more than sufficient for Amtrak Coast Starlight sleeper car arrangements. I'd also eyed a trip from California to Chicago, but I decided that one night aboard the train would be enough of a test run with them.
Amtrak sleeper car prices can be quite high in the summer. Without a zone award system, all reward travel is pegged to the cash price. Luckily, my 50,000+ points were more than enough for our trip. The bad news is that there weren't any Family Bedroom accommodations available. There is only one of these per Superliner car, which means only a handful per given train. They can sell out easily.
I had to settle for two separate roomettes for the three of us, paying a total of 45,635 Amtrak points for the pair. This doesn't account for the 5% points rebate I received as an Amtrak Guest Rewards® World Mastercard® cardholder.
Surprise, Surprise: The Train Is Late
The primary downside to booking our particular route is that the train is scheduled to depart Sacramento Valley Station right around midnight. I'd considered driving to the Martinez station instead, but we would be cutting things close in terms of schedule. I didn't think we'd make it there in time.
But I wish I had. It would have meant we could have waited out the two-hour delay fast asleep in our cozy roomette beds. Instead, we were left waiting at the station until just after 2:00 AM when we finally boarded. Talk about some tired kids. At least the beds were ready for us in our Amtrak Coast Starlight sleeper car roomettes.
Amtrak Coast Starlight Sleeper Car – Superliner Roomette
The Coast Starlight train offers your standard double-decker Superliner cars. These have 10 Roomettes on the upper deck and 4 on the lower deck, along with five bedrooms on the upper deck and the sole family bedroom on the lower. 
We had roomettes 4 and 9, both on the upper deck. This wasn't ideal, as they are nearly on opposite ends of the hall. It would have been nice to have a pair directly opposite each other. But this is what Amtrak gave us. Each Roomette locks from the inside, so I was comfortable having my 11-year-old in his own. 
The beds were made and ready to go for sleeping when we finally made it on board. I breathed a sigh of relief. It would have been frustrating to have to wait even longer.
Amtrak Roomette beds are firm, even with a mattress pad. I think they are great, but it could be too much if you don't like firm mattresses. Amtrak provides all the bedding as well. 
Even being exhausted, I found it difficult to sleep. The first couple hours were solid. But the swaying of the train kept me up. It was also impossible to keep out all the hallway light using the curtains. Since people need to see moving around, the hallway is always lit. The curtain Velcro was worn and wouldn't stay where it needed to in every place. 
Both Roomettes stayed a comfortable enough temperature, but neither cooled down any more, even though we turned the control down all the way. This was a bummer during the afternoon, as the sun made the west side of the train rather warm. 
There is a small table that folds out between the Roomette seats. Once we were up for the day, we folded the top bed of one car up. The lower bed folds up into two seats facing each other. There isn't a whole lot of storage when in bed mode, but the upper bunk can hold small bags even when folded up.
The seats are wide enough for one person. Since we were three, though, the boys often shared one.
There's not a lot to the cars themselves, aside from being filled with a bunch of sleeper car passengers in all the rooms. Our car was rather full through the entire journey. Each Amtrak Coast Starlight sleeper car features coffee in the middle, but the staircase, which is replenished all day. It is opposite the upstairs bathroom. There are additional bathrooms and a shower room downstairs.
The Dining Car Is Where It's At
Breakfast calls started over the PA around 7:30 AM, which is way too early for those of us who boarded at 2:15 AM. Last call for sleeper car passengers was at 8:20, which is when I got one of the boys up to eat. My older one was still fast asleep, locked in his cabin. We picked his breakfast up later. 
I forgot how much I love the Amtrak dining car. Being seated with random people (if you're a party of two or fewer) is a unique part of the charm. As a party of three, we ended up never having to share a table.
The Amtrak Coast Starlight dining car serves all three meals. We were able to enjoy breakfast, lunch, and dinner that day in the car on our way from Sacramento to Seattle.
My youngest especially loved the experience. It's fun eating while traveling along.
The food is decent, better than you get flying economy. Breakfast and lunch are served on plastic plates with plastic utensils. For breakfast, I got the quesadilla while both the boys ordered the continental breakfast with a side of bacon. As sleeper car passengers, everything is included, aside from any gratuity. 
Upon seeing the business coach later, my youngest commented, "People just sit on the train?! Poor them. We get these rooms and all this excelente stuff. *chefs kiss*
Instantly spoiled.
Lunch reservations didn't start until 1:00 PM, which was later than the boys desired. There were a very limited number of 12:30 reservations, but we didn't manage to snag one. We barely even got the 1:00 PM. The staff will come by to take reservations, but I strongly suggest heading to the car upon first announcement that reservations will be taken to snag the spot you want. Earlier time slots always seem to go first. 
Dinner is a nicer affair than the other two meals. You have a choice of appetizer, main course, and dessert.
However, the menu doesn't always hold up. I remember the occasional missing item or substitution on previous trips. This one was a bit worse. There was no coconut shrimp appetizer. Ditto for the Mexican-inspired soufflé, which I actually hoped to try. I was offered a crab cake instead, which turned out to be good. The empanada was not nearly as good as it sounded.
I celebrated internally that the rigatoni bolognese was unavailable, sparing us all its "plant-based meat" horror. The chicken and steak were both decent. 
The dining car also ran out of vodka and most other alcohol from what I overheard. Then they ended up running out of lemon cake halfway through dinner service. At least the other desserts were delicious. 
Oh, those goofy boys.
Shower on a Train
Being able to shower is a huge benefit of traveling in an Amtrak sleeper car. There aren't showers for coach passengers. The shower room is located on the lower deck of the Superliner car on the Coast Starlight.
Amtrak provides towels, washcloths, and soap. You'll likely want more than these basics, so bring your own toiletry kit.
The shower itself is a reasonable size. Remember that you're on a train with a limited amount of water, so be courteous of how long you take.
And as a final note on what things are like, here's the upstairs restroom.
Amtrak Coast Starlight Sleeper Car: Route Highlights
Amtrak has multiple picturesque long-haul routes. The California Zephyr has great stretches, as does the Empire Builder (from what I hear about the latter…it's on the list). Th Coast Starlight that runs from Los Angeles to Seattle holds its own as well.
We woke up in the middle of the Siskiyou Mountains, past Mt. Shasta and nearing the Oregon border. This is one of the best stretches of the route, even though areas around it have been devastated by fire.
At Klamath Falls you can typically get off the train and get some fresh air. Or smoke…they always advertise which are smoking stops.
The beauty continues north of Klamath Falls.
The Chemult is the last you'll see of civilization before trekking through the Cascades. The high point of the route is around 5,000 feet, near Odell Lake. Can't catch much of a view of it through the trees. After a long tunnel, you then pop out into the tiny town of Oakridge.
Eugene is a little less appealing.
Portland in the middle. At least the river is lovely.
Final Thoughts
We arrived in Seattle a grand total of two hours late, not bad by Amtrak Standards. My younger son was sad to say goodbye to our Amtrak Coast Starlight sleeper car digs. But my older one preferred the comfort of the Hyatt Place. Given how little sleep we got, we arrived quite tired.
While the delay at Sacramento was frustrating, it didn't completely color the trip. I've heard of much worse. Our experience was everything I'd hoped it would be, and a great introduction to U.S. train travel for the boys. They enjoyed the dining car and walking up and down through all the cars, when we weren't just chilling in our private rooms. I got to enjoy the scenery, a book, and even a nap. The last item is a truly rare occurence!
Disclosure: Miles to Memories has partnered with CardRatings for our coverage of credit card products. Miles to Memories and CardRatings may receive a commission from card issuers.
---
New Card - Capital One Venture X Business 150K!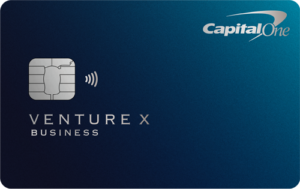 Capital One Venture X Business
earns 2X miles on everyday purchases plus up to 10X in bonus categories. You also get access to Capital One lounges plus an annual travel credit & anniversary bonus. Right now you earn
bonus_miles_full.
---
Opinions, reviews, analyses & recommendations are the author's alone, and have not been reviewed, endorsed or approved by any of these entities.