Cleaning Out My Amex Closet
American Express has the largest array of cards of any issuer which means I end up regularly cleaning out my Amex closet.  Sure, a risk of closing cards too often is ending up with Amex's worst pop up.  Regardless, my wife and I have done better than we would have otherwise.  Amex's welcome offers with no lifetime language, referral offers, big spend bonus opportunities, and other angles mitigate that risk.  All of these items factored into our decision to close the following Amex cards recently.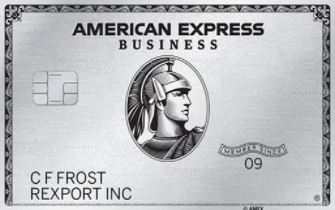 Amex Business Platinum x2
I just closed two Amex Business Platinum cards after the annual fees posted.  The annual benefits of these cards aren't enough for me to stick around.  I didn't receive a retention offer on either of these cards.  Even if I had, I would've still closed the accounts.  Amex's ten Pay Over Time card limit makes these slots valuable.  I'll dive more into that thought process in another article.
Amex Gold x2
My wife and I each closed an Amex Gold card after the annual fee posted.  We had each maximized the full $25k spend in the 4x supermarket category for 2022, what we consider to be the Gold's best feature.  Amex reps tried to sell us on the Uber and dining credit benefits of the Gold, but I didn't bite.  Neither made retention offers, either.  I describe why the Gold is our latest "one and done" Amex card here.
Delta Platinum Amex
Last year, my wife picked up the Delta Platinum Amex.  She applied for an elevated welcome offer – 90k miles and a $200 Delta credit with $3k spend.  We were perfectly happy with that return while knowing we would close this account after the second year $250 annual fee hit.  Amex seemed to know this, not even attempting a retention offer.  More hilarious was the rep's offer to downgrade my wife to the Delta Blue Amex.  She politely closed the card.
Hilton Amex (No Fee)
This is one of my longest held Amex accounts, upgraded and downgraded multiple times.  In addition the initial welcome offer, I obtained a few upgrade promo offers over the years.  But since my last downgrade to the no fee card over two years ago, I haven't received an upgrade offer with bonus points.  I also haven't spent on the card at all over the past two years.  Picking up the Hilton Amex Business card earlier this year made this card even more expendable.
The Amex chat rep offered 20k Hilton points for keeping the card and spending $3k.  While I appreciated the effort, I simply wanted the Amex credit card slot for other opportunities more than that retention offer.
Next on the Chopping Block
We're leaning into our Amex Gold "one and done" strategy and plan to close our remaining three accounts after the annual fees hit soon.  And a few more Amex Business Platinums will be on their way out eventually, too.  Closing my Marriott Business Amex isn't as much of a slam dunk closure decision, but I'm strongly leaning toward doing so.
Conclusion
I probably spend more time thinking and working on Amex than any other card issuer.  But that's fine with me, primarily because we do exponentially better with Amex compared to other banks.  Bigger picture, I feel it's important to routinely reevaluate our relationships with all card issuers to most lucratively win.  Understandably, individuals have varying levels of time to do so.  Identify that balance for yourself and, more importantly, have fun!  What Amex cards have you closed lately and why?