Credit Card Application Outcomes
By the time you read this, fall will be upon us.  Indeed, autumn is my favorite time of year.  But I also believe it's always a good time of year to consider applying for a credit card.  Indeed, my wife and I were active over the summer applying for new cards.  Like always, the process was as much entertaining as it was lucrative.  Here are our summer credit card application outcomes.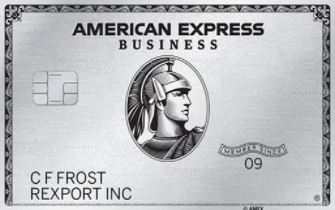 Amex Business Platinum (Multiple)
I'm certainly not alone in taking advantage of multiple Amex Business Platinum no lifetime language offers.  My applications bookended the beginning and end of the summer and were equally rewarding – each netting 160k Membership Rewards points on $15k spend.  Amex keeps encouraging active hobbyists, and I'm certainly happy to play the game with them.
Outcome:  Immediately Approved x2
Hilton Honors Amex Business
I finally got around to applying for the Hilton Amex Business card this summer.  I've been slow to pull the trigger as I awaited the best possible offer.  But I implemented the Amex hedge play to ensure I had access to the best of two possible offers.  The process is a bit more drawn out than an immediate approval, but I had the peace of mind that I picked the best welcome offer.  The superior offer turned out to be 130k points and $130 in statement credits for Hilton purchases on $3k spend.
Outcome:  Immediately Pending; Approved Via Reconsideration
Marriott Bonvoy Brilliant Amex
Speaking of the Amex hedge play, I must close the loop on an application process we started in the spring.  I was automatically denied as expected (I already had five Amex credit cards), but I wanted to get in my application in on the 100k plus free night award offer.  The subsequent welcome offer was inferior (75k points, I believe), and I opted for reconsideration under the previous offer after closing a different Amex card.  It all worked out, and we followed the same process on my wife's application.
Outcome:  Immediately Denied; Approved Via Reconsideration x2
Sam's Club Mastercard
I'd long been tempted by this card but never pulled the trigger.  After my Banana Republic card moved to Barclays, I felt it was time to become more active with Synchrony.  The welcome offer wasn't anything to write home about – $30 back on my first Sam's purchase.  I'm more interested in the 5% cash back on all gas station spend, up to $6k spend annually.
Outcome:  Immediately Approved
Navy Federal More Rewards Amex
I've recently talked ad nauseam about third party Amex cards, including their unique benefits.  The Navy Federal Amex earns 3x points at supermarkets, restaurants/food delivery, gas stations, and transit, and 1x everywhere else.  Redemption options vary; I prefer to cash these points out at a penny each.  The biggest weakness is this card rarely has a public welcome offer.  I was targeted for a 30k point welcome offer on $3k spend and happily applied.  (As of this writing, I'm now seeing a 20k point public welcome offer.)
Outcome:  Immediately Approved
Rakuten Visa
My wife's Rakuten card was closed due to inactivity a good while back.  We decided she should apply again so we could leverage the card for more online shopping capacity for additional 3x Membership Rewards.  She was approved, but a denial may have been a better outcome.  The Rakuten card is being discontinued, and she hasn't been selected for a product change.  What a debacle!
Outcome:  Immediately Approved, Account Closure Seemingly Imminent
Capital One Spark Travel Elite
We applied for the Capital One Spark Travel Elite via relationship manager, which still appears to be the only application option.  The welcome offer for this card is simply outstanding for high spenders.  Taking into account 2x points normal earning along with the welcome offer, cardmembers can earn 350k Capital One miles on $50k spend.  The card also comes with benefits similar to the Capital One Venture X.
Outcome:  Immediately Approved
Conclusion
Time flies.  Until writing this, I had forgotten how lucrative our summer has been in terms of welcome offers.  I'm excited to see what fall has in store.  First off, I'm intrigued by the upcoming Marriott Bevy card from Amex.  As the leaves change, so will my focus as other card developments inevitably arrive.  How were your summer credit card application outcomes, and what do you look forward to this fall?