This post may contain affiliate links - Advertiser Disclosure. As an Amazon Associate, we earn from qualifying purchases.

DoorDash Pay: How Much Do DoorDash Drivers Make?
As I shared a few weeks ago in an article here, and on the podcast, I started delivering for DoorDash. It started out as a way to see how the other side lives, as well as, a way to rack up a $600 refer a friend bonus. My buddy had been delivering DoorDash for a while and enjoyed it. He told me that there was a sign up offer for new drivers via a referral for $600. As the referrer he would get a $900 bonus (of which he promised to peel me off $100). That seemed like enough of a reason to give it a try. I figured enough people would be interested in it that I could write, and talk, about it as well. I'll have a full DoorDash breakdown in the near future but I wanted to tackle the number one question on everyone's mind, DoorDash pay. How much do DoorDash drivers make after all? I'll share all the details of how much I have made delivering DoorDash after around 300 deliveries.
My DoorDash Pay, How Much Does DoorDash Pay An Hour?
One thing you need to remember is how much you can make per hour is highly dependent on your area.  If you live in a condensed area you will have a better chance at higher earnings as a DoorDash Dasher. I noticed that when I deliver in a more spread out area by my kids school I made a bit less. It was more difficult to replicate similar numbers I could earn around my home. I was delivering at non peak times which hurt me as well, but more on that later. Let's get into my DoorDash delivery figures.
DoorDash Pay Raw Data
Here are the raw numbers from my first month of delivering DoorDash. I removed the numbers from first night of deliveries because it was such an outlier. It was before I realized you could turn down orders etc. and I was making a bunch of low pay deliveries.
Total Hours Worked: 104
Total Pay: $2256
Average Dasher Pay Per Hour: $21.69
If you add in the $600 bonus I earned the total pay goes to $2856 and the hourly pay was $27.46. If you throw in the $100 my buddy peeled off for me it was $28.42 per hour. So get a friend to refer you and make a deal is the lesson learned here 😁.
Accounting For Depreciation
When you add in the wear & tear and the cost of gas the average earned per hour drops down quite a bit. This should be accounted for when deciding if delivering DoorDash is worth it to you. I don't know that the full approved write off amount for taxes, 55 cents per mile, is needed but more on that next.
Miles Driven: 1699
Wear & Tear ($0.55 per mile): $934.45
Total Earned: $1321.55
Hours Worked: 104
Average Per Hour: $12.71
That is a substantial drop off there. If you add in the $600 bonus the hourly rate goes up to $18.48. It is $19.44 with my buddy's added in $100 bonus.
Numbers With Discounted, Or Free, Gas
If you are able to discount the gas some, one of your larger costs, then the numbers can get better. I use Kroger Fuel points and Speedway Speedy Rewards to get free or discounted gas. I earn these points by buying third party gift cards during promotions. Because of that I reduce the cost of wear and tear and gas to $0.25 per mile for my own numbers. The fact that my car is older, and paid off, means I don't depreciate it as much either.  You should plug in whatever number makes sense for you though.
Miles Driven: 1699
Wear & Tear ($0.25 per mile): $424.75
Total Earned: $1831.25
Hours Worked: 104
Average Per Hour: $17.61
If you include the new driver bonus from DoorDash the hourly wage increases to $23.38. The hourly wage goes up to $24.34 with my refer a friend $100 handshake.
Average Pay Per Delivery
One question a lot of people have when it comes to DoorDash delivery is what the average pay per delivery is. Honestly, the range can be pretty wide spread.
Low End
The lowest a delivery will go is $2. This is the base rate for a delivery when no tip is added. I have only delivered one or two such orders and it was because it was paired with a better paying order from the same restaurant. DoorDash will add bad orders to get ones, going to the same area, in order to get low paying orders delivered. If an order sits for too long it is canceled and DoorDash still has to pay the restaurant. They do what they can to ensure that doesn't happen. You don't see the breakdown per order until after you accept it.  The DoorDash app will only show you that it is two deliveries, the total drive distance and the total expected amount.
High End
On the high end I have had a delivery from Meijer, where I had to do the shopping too, pay $31. For a regular food pick up I have seen in the $15-$20 range a few times. My best delivery ever was for $23.25 but that was because of a $20 tip. The entire delivery took me 10 minutes since the drive was under a mile. The rate showing at acceptance was only $7.25. DoorDash will show you a minimum amount on acceptance but it can go higher upon delivery. This happens around 30% of the time for me, although it is usually $1 or less. I have had two instances where it is $20 more though, which is a nice surprise. People will occasionally give you a cash tip as well. This happens probably once every 20 deliveries or so for me.
Average Pay 
The pay per delivery range I usually live in is $6.50-$8.50 per order. I try to only accept deliveries that pay over $5. Sometimes I will accept a lower paying order, even with a longer drive, if my last order took me out of my desired zone and the low paying order is on my way back. I might as well get paid while making the drive anyway. In this scenario I will accept almost anything. My bread and butter is a $7 delivery with a 3 mile or less drive though. That is where I want to live.
How To Increase Your DoorDash Dasher Pay
Here are a few tips I have picked up along the way that have helped me increase my per hour wages.
Be Picky With Your DoorDash Deliveries
The most important thing is to be picky about which DoorDash deliveries you accept. I shoot for over $1.50 per mile. That is mainly because of the potential drive back cost if I don't get another order. I will accept a longer drive that is a high paying order though. It is kind of like a nice little break that takes the place of two deliveries. Something like $14 pay for a 10 mile drive etc.
Your DoorDash Acceptance Rate Does Not Matter!
DoorDash shows you your acceptance rate and will put low rates in red. They will even pause your Dash if you turn down too many in a row. Have no fear, you can turn it right back on. Don't pay attention to these things. It is a mind game DoorDash is trying to play with you to accept bad deliveries. Acceptance rate doesn't matter and it doesn't hurt you if it is low. My current acceptance rate is only 36% but it has been in the 20's too.
Pick A Better Zone
If you live in one zone but the one next to you, a few miles away, is offering a promotion then it may be worth driving over there and delivering in that zone. Depending on how busy a zone is DoorDash will offer $1-$4 extra for every delivery made for a certain time frame. This is kind of like surge pricing. They have many of these scheduled ahead of times in the promotions tab. Sometimes they will randomly pop up too if an area is short drivers.
If your current zone is a light red, and not very busy, but a nearby one is dark red and showing 3 bars, it may be worth heading over there too. When a zone has 3 bars you will likely have a lot of deliveries to pick from and get pinged pretty regularly.
I will sometimes take subpar orders that I know will carry me into a new zone if my current zone is dead.
Dash In Between Zones
When a delivery takes you out of your zone you will not be able to Dash again (get orders) until you make it back into your selected zone. That can mean a lot of free driving for you, which isn't good. When this happens I will often end my current Dash and start up a new one in my new zone. Then I will try to get an order or two there until I get one that takes me back to my preferred zone. This happens immediately a surprising amount of the time.
Deliver Only When Promos Are Ongoing
If you really want to maximize your earnings, and want to be a Dasher only a few hours a week, then focus on promotion times. If you deliver only when there is an extra pay promo on every order you will increase your numbers quite a bit. It turns normal $6 orders into $8 orders etc.  These times tend to be in the evening and on weekends. Things like this weekend's Super Bowl drive them up as well. A recent snow storm brought out $4 per delivery bonuses as well.
DoorDash Dasher Tax Benefits
I will start this off and say I am not a tax professional and this is not tax advice. In my pay per hour numbers above I did not include tax benefits in my figures. This will help you overall when it comes to end of year earnings. A side benefit of being a DoorDash Dasher is you are an independent contractor. That means that this is your own small business essentially. Miles & Points Tip: If you haven't been able to sign up for business cards before, and their big bonuses, this could be your way in.  Here are some other write offs you should be able to take advantage of (consult your tax professional on this):
Mileage – keep track of how many miles you drive. You will be able to write this off at the government rate each year. It is currently around $0.55 per mile.
Cell Phone – you have to use a cell phone to deliver so you should be able to write off some, or all, of your cell phone bill.
Utilities – if you do bookwork for your business in your home, or home office etc., then ask your tax professional about deducting a percentage of your utilities.
Parking & Tolls – keep track of this if you need to pay for any. I try to avoid pick ups in areas that have parking costs.
Gear – if you have to buy any Dasher bags, or other tools of the trade, keep track of it for tax time.
Signing Up For DoorDash Delivery
As mentioned above if you sign up to be a DoorDash Dasher try to use a referral to increase your earnings. I do not currently have the option to refer a friend, must not be any promos, but referrals are area dependent. My bonus was $600 after completing 290 deliveries in 2 months. That is no small feat for sure but doable if you are committed to it.
As for the sign up process, it is pretty easy and only takes a few minutes of your time. You have to download the DoorDash Dasher app (Apple / Android) and fill out your personal information.  They have you take a picture of your drivers license and a profile picture for the app.  They then run a background check and make sure your license isn't restricted at all.
It took less than a day for them to approve me and I was good to go.  After you make your first delivery they will send you your Dasher kit that has a warming bag, a DoorDash mask and a DoorDash Red Card. The Red Card is what you will use to pay for some orders. If you want to purchase additional DoorDash gear you can check out their items here. The prices are surprisingly affordable.
How Much Do DoorDash Drivers Make: Final Thoughts
Hopefully you found my breakdown of DoorDash Dasher pay interesting and helpful. If you follow the tips I give on how to earn at a higher rate you should be able to do fairly well. DoorDash likes to say you can make $25 an hour but I think that would only be the case in a very condensed city area. I find my pay hovering at around $20-$22 per hour most days I deliver. I have had a few outlier $30+ an hour days but those are pretty rare.
If you have any questions about the program let me know below. I have found it to be a worthwhile option for me. Even if you only do it 4-5 hours a week, when you are driving somewhere anyway etc., you could make thousands of dollars a year.
Disclosure: Miles to Memories has partnered with CardRatings for our coverage of credit card products. Miles to Memories and CardRatings may receive a commission from card issuers.
---
New Card - Capital One Venture X Business 150K!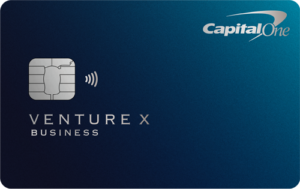 Capital One Venture X Business
earns 2X miles on everyday purchases plus up to 10X in bonus categories. You also get access to Capital One lounges plus an annual travel credit & anniversary bonus. Right now you earn
bonus_miles_full.
---
Opinions, reviews, analyses & recommendations are the author's alone, and have not been reviewed, endorsed or approved by any of these entities.