Enough About Cash Back!  Where I Amass Hotel Points and Airline Miles
I (too) often talk about my preference for redeeming point currencies for cash back.  These redemptions enable my travel freedom – I enjoy the control I maintain by using cash back rewards for travel.  While my strategy in the hobby primarily revolves around earning and redeeming cash back rewards, I am concurrently building up my hotel points and airline miles balances, as well.  Perhaps I haven't described my perspectives enough on the non-cash side of the house!  Let's dive into where and why I amass hotel points and airline miles.
Hilton Honors – My Favorite Program to Amass Hotel Points
My favorite all-around hotel loyalty program is Hilton Honors.  First, I enjoy their variety and availability of properties.  We routinely stay in several of their brands, particularly Hilton, Hilton Garden Inn, Embassy Suites, and Hampton Inn.  I've previously described my love of their Hilton Garden Inn property line.  For our travel style, which has increasingly involved road trips the past few years, we have no problems widely finding properties throughout the country (sorry, Hyatt).
Top-tier Diamond status has been a snap by simply holding the Amex Hilton Aspire card.  We enjoy that elite status (mid-tier Gold and Diamond) entitles us to free breakfast.  Also, our status has been consistently recognized during our stays, whether it be for room/suite upgrades or little treats here and there.
From an earning perspective, we've enjoyed the reliable 6x grocery store earning from the Amex Hilton Surpass card.  We've easily padded our points balances in the past with the no-fee Hilton card's 5x grocery store bonus category.   Finally, the temporary 12x grocery store earning on the Aspire and Surpass were appreciated, albeit at a lower scale.  Surpass has reliably provided a second huge benefit with the free night certificate after 15k annual spend.
Wyndham Rewards
Yes, you read that correctly.  We enjoy Wyndham's program.  While property quality can vary widely, we've had great experiences with a bit of prior research and discerning selection.  Similar to Hilton Honors, we enjoy the availability of properties throughout our travels.  We primarily book these properties for "en route" stays to our final destination, but we have long-term plans for stays at certain resorts, including the Wyndham Grand Orlando Resort at Bonnet Creek.    Wyndham Rewards was an exceptional value back when all properties were 15k points per night, but we've continued to enjoy the program under the 7.5k/15k/30k per night model.
My wife and I each obtained a Barclays Wyndham card ($69 annual fee version) soon after it was introduced.  Our card version earns 2x everywhere, and we each receive a 15k point anniversary bonus after paying our annual fee.  Unfortunately, this version of the card is no longer available.  We struck out on our retention calls recently, but we easily stomach the $69 annual fee for the free points and unlimited 2x earning everywhere.
American Airlines AAdvantage
Since we relocated a few years ago, we have been flying a lot more on AA metal and less with United.  Once COVID-19 is resolved, our travels will continue to increase on AA.  I previously shared how we built up ~500k AA miles through welcome offers and minimal ongoing spend.  We accomplished this quickly with the variety of credit card offerings from Citi and Barclays, both on the personal and business card versions.
We have increasingly spent more on our AAdvantage MileUp card thanks to it's 2x earning at grocery stores.  I can't think of another specific airline credit card which currently earns uncapped 2x miles at grocery stores with no annual fee (but comment away if I'm wrong).
Delta SkyMiles
I only recently got back into the Delta program in early 2020, after having zero miles in the program for the previous five years or so.  I again wanted to increase my flight flexibility by building up my balance with Delta, and Amex's increased offers earlier in the year gave me the necessary push I needed.  Therefore, I went after the Delta Gold Amex card.
After achieving the 60k miles welcome offer, I've continued amassing miles at a 2x rate via grocery stores.  When Amex announced it's promotional, temporary 4x rate a few months ago, I was delighted to be awarded more for something I was already doing, anyway.  Even better, this Delta Gold Amex card is the only Delta Amex card we have ever held, so we have plenty of new card opportunities and welcome offers ahead to pad balances further.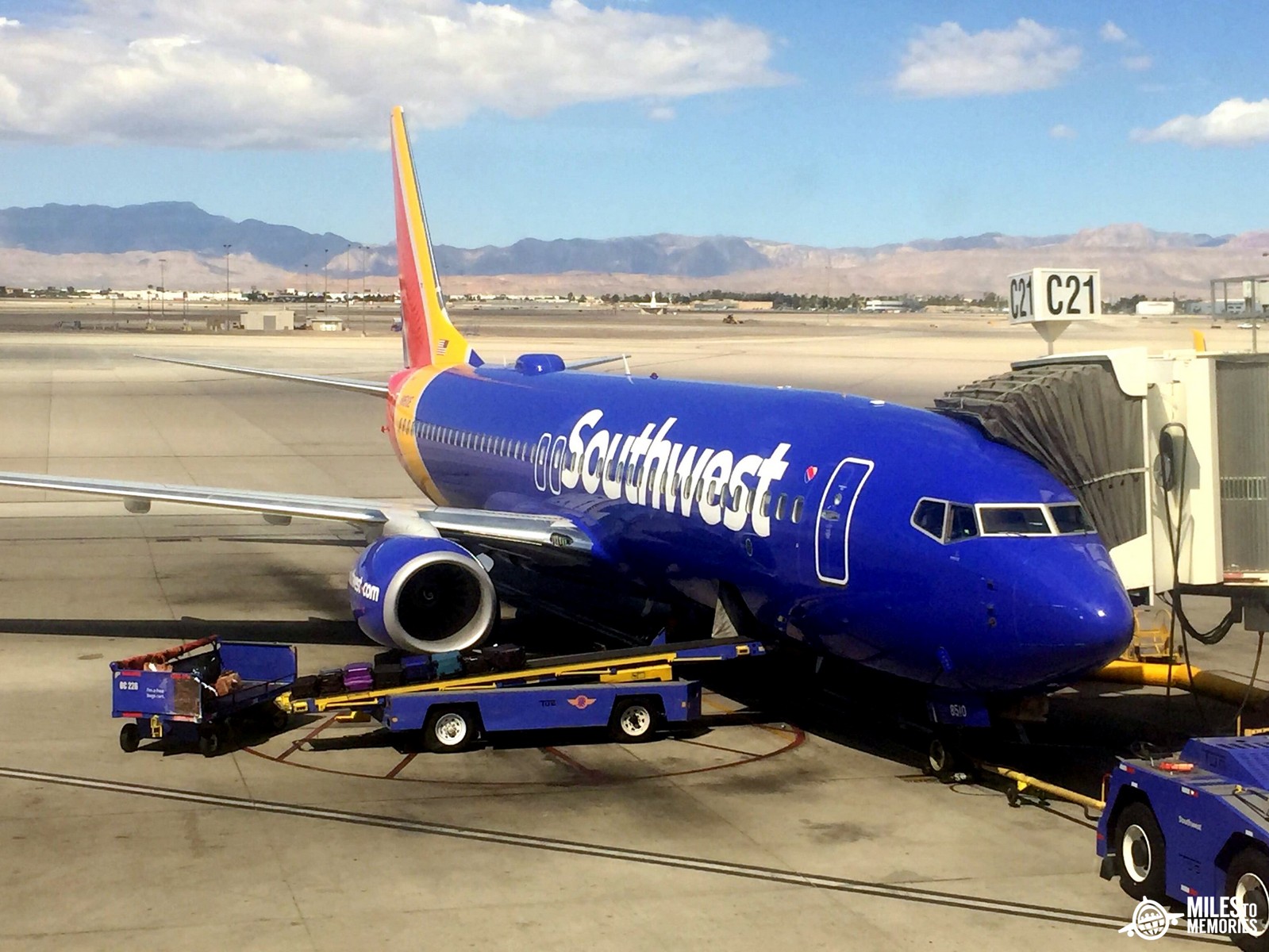 What About Southwest?
But why haven't I talked yet about amassing Rapid Rewards points on Southwest, my favorite domestic carrier?  A few reasons:
I have travel funds coming out my ears
I hold plenty of Southwest points currently
Indirectly, I'm actually amassing 5x Southwest points, albeit as Ultimate Rewards which I cash out.  If I ever need more Rapid Rewards points, I'll simply shift my redemptions there.
Amassing Hotel Points and Airline Miles – Conclusion
Again, cash back rewards are my favorite rewards currency, but I like to amass hotel points and airlines miles efficiently and concurrently.  From my perspective, balancing the two is key for my travel style.  But everyone's version of balancing cash back and travel currencies is different.  I look forward to addressing that in a future article!
What hotel points and airline miles are you currently adding to your travel rewards portfolio?  Why?