How To Plan Month+ Long Term Travel For Maximum Enjoyment
Learning how to plan long term travel can be very daunting.
But for me, planning a long stay in one place is more daunting than planning long-term travel! I love being on the move, exploring new places, and just generally not stopping.
When planning long-term travel, the main trick is not to plan too much.
Why?
Let's take a look.
Book Long Term Travel in Advance (But Not TOO Far in Advance)
When planning long travel, it's a good idea to know at least generally where you want to go and what you want to do. This depends on how you're going to be traveling, of course.
If you have one month and want to visit as many places as possible, you might want to consider booking everything in advance to make sure you get to see everything you want to.
But, I would strongly recommend against this…
You never know what you're going to find when traveling. Or what you'll learn on the way!
It's a good idea to book the first few days, at least. Then just kind of… wing it once you're there. Sounds scary, but I promise it's not. If you're looking at how to do long term travel for over a month or so, having everything planned takes away the excitement of it all. Plus, it means you have a plan you HAVE to stick to – unless you don't mind losing those booking fees and deposits. Maybe you get to a city and HATE it – so you leave the next day, even though you planned to stay a week.
That's OK.
Winging It
Sometimes, you fall in love with a place and end up staying one month there. Change happens, and that's definitely something you should be prepared for when planning long-term travel.
You might even find out some new travel hacks that make booking things a lot easier and cheaper. Maybe you made some mistakes at the start that you don't want to keep on making. Or you meet some cool people to hang out with and want to travel with them for a while, too!
Of course, you should also be mindful of where and when you're traveling. If you're traveling somewhere in peak season, or if there is an event going on – all accommodation or trains might be booked out.
For that, you'll need to book things in advance!
Do Without It
Release yourself from the burdens of possessions.
I promise you: you can live without them.
Packing!!!
I've spoken about packing lightly before, but the basis of your packing should be the things you use in one week. If you pick up something to pack that you didn't use in the past week, ask yourself, do you really need it? Of course, things like a first aid kit are necessary. But those extra shoes? Those accessories? That photo album?
If you can live without something for a week, you can generally live without it for much longer.
Be aware of packing for every occasion.
Traveling in winter, you'll need a lot more than in summer. I've had trouble packing in summer because I can never fill my bag enough. Honestly, a few shorts and t-shirts, bikini and… that's it? You might also want to pack at least one nice top or shirt, in case you want to dress up one evening!
We All Make Mistakes!
Just in terms of packing – and not even all the mistakes I've made… During my first backpacking trip, I brought about 5kgs of food and snacks with me. This was incredibly stupid, and to anyone thinking of bringing food with them on a trip: do so mindfully. Bring only light, small foods, and only do so if necessary! (More on this below).
On one of my last big, long term travel trips a couple of years ago, I planned to travel from Bangladesh and Bhutan down to India and then further down to Sri Lanka. The main problem here is the weather change. Combined with the fact that I tried to pack lightly with just one backpack, I of course was not prepared with coats and scarves for Bhutan's cold climate and high altitudes. Most of my days in Bhutan were spent wearing… ALL my clothes. Layers upon layers. 
I clearly hadn't learned from my previous trip a few years ago, when I traveled over South East Asia to then go up to Hong Kong then onto Beijing and North Korea (my first trip there!). It had kind of slipped my mind that I was going to an area in North Korea that bordered Russia (i.e. very northern, very cold.) And when you travel through eternal summer in South East Asia, it's easy to forget that things like coats exist.
Needless to say, I had to cave in and buy a coat whilst I was in Beijing.
This leads me to my next point…
Buy Things on The Way
But how do I fit ALL my things into my luggage for months?
If you're traveling for a month or more, you most certainly don't want to be taking everything around with you for that long. That's depending on how and where you're traveling, of course!
I find my packing – as well as general planning – is highly dependent on weather. You should consider if you're crossing different climates and if you might need to buy a coat at some point in the trip. That's fine! No one is judging. And maybe if you don't need it anymore on your travels, you can give it to another traveler in need.
The same is true for pretty much anything else. Don't bring all the shampoo and toothpaste you'll need for a few months. You can buy shampoo and toothpaste pretty much anywhere! You definitely don't want to be carrying two bottles of shampoo with you over a few months. So my best suggestion is to take your necessities and things you absolutely need, as well as things that you'll need for the first couple of weeks. Then, if you need anything else, buy it as you go!
Preparation is Key…
Obviously, this takes some preparation, as you need to make sure that what you want to buy is available where you're going. This is more for travel in remote areas. If you're not traveling somewhere too remote, you could think about ordering something somewhere! Maybe ask your hotel or hostel a few cities away if they're happy to accept a package for you, and then order it on Amazon. When you arrive, it's there waiting for you.
This is also a great tip for those who decide they want to get something last minute, or if there is something they realized they should've taken. Really want a chest mount for your GoPro for a motorbike ride through Vietnam? If you're not too worried, get it on the road.
Sell Things Along The Way
Worrying about having too many things to carry? Wondering what to do with an item a few months into your travel?
Anything you buy on the road you can also sell or giveaway. The traveler community is a tight-knit one. While traveling for more than a month, you will find that you're all in the same boat. Maybe you bought a new book and finished it already, and you're in search of your next one. There is bound to be someone in the hostel who will do a swap with you! Or alternatively, lots of hostels and hotels have a library where you can swap your book in for another.
Whilst we're on the topic of books, though… I know reading a physical book is better. Everyone knows that. But honestly, buy yourself an E-Reader. Why carry 3 books, when you can carry 3,000?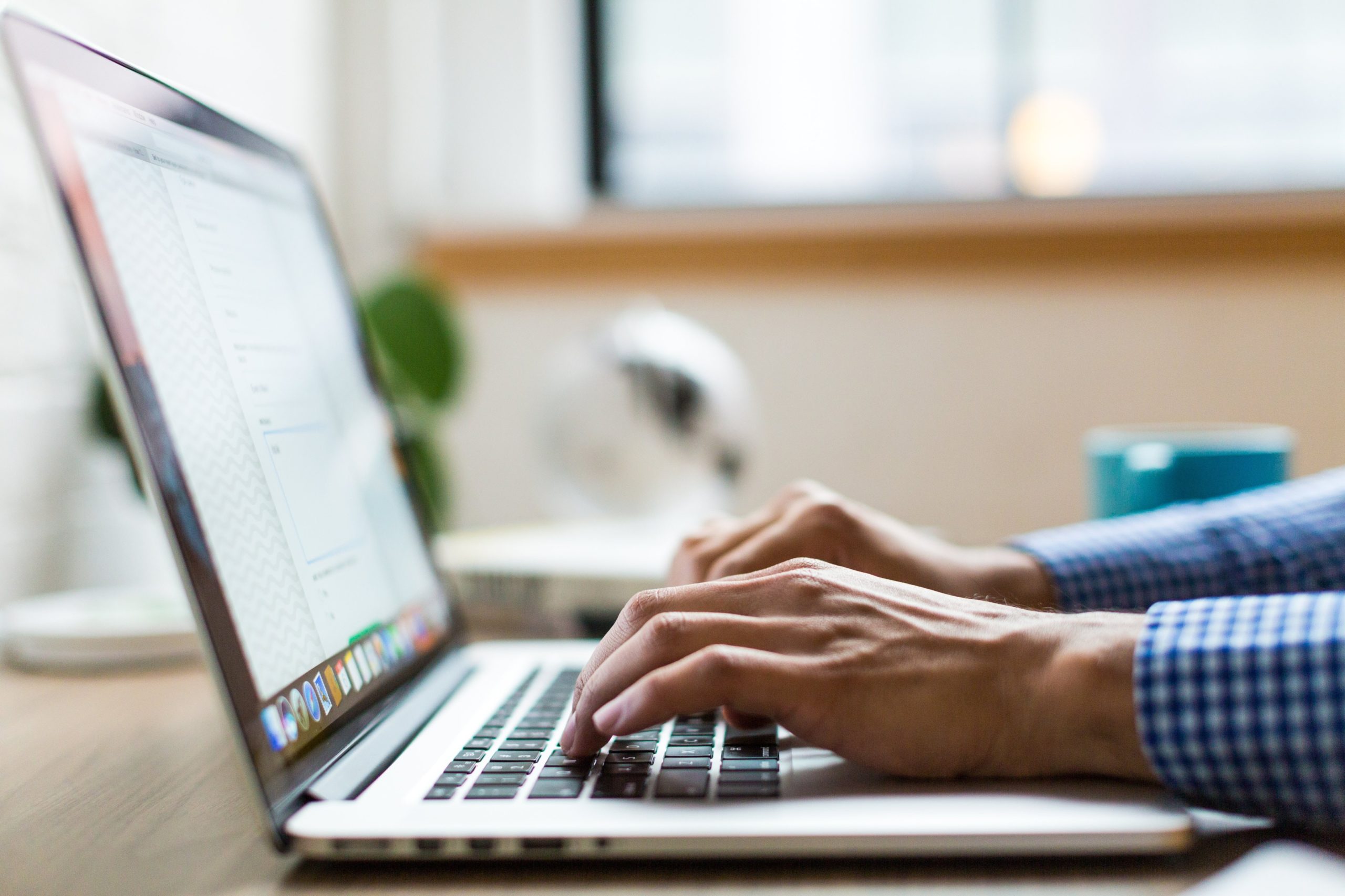 Maintaining Relationships & Long Travel 
How will you keep in touch with everyone? And not get jealous of everyone hanging out together at home?
This is such a big topic I cover it here. Nevertheless, it's important to consider. If you're planning long term travel travel, understand how your relationships may suffer… But today, there are so many ways that help you keep in touch with loved ones. If maintaining relationships is something keeping you from planning long term travel, try not to think about it too much. Or rather, try and think what you want the most. If you really want to travel, then those who truly love you will understand that, and maintaining the relationship shouldn't be so difficult.
Those who can't accept it might be some of the few who would slip away as time goes, anyway…
Entertaining Yourself on Long Travel
Long bus journeys, waiting at the airport, or in a place with not much to do? Travel is not a form of entertainment in itself. You will get bored of things…places… You will get tired of traveling.
Make sure to bring things with you that you like when you're not traveling. Maybe it's a book, a hand-held game console, or some movies you can download to your phone or laptop.
I personally love listening to podcasts! I make sure to download hours before a long trip – just in case the internet cuts out. It's also so I can turn my phone onto flight mode and save battery.
Time For You
Travel is TIRING. Especially if you're just doing travel 100% of the time. Actually, I wouldn't recommend this! You need some rest days; otherwise, you'll burn out. When planning long travel, make sure to plan some rest days, too – just like you would during any week of the year.
You need time to chill, to not move, and to just switch off and watch a trashy movie.
MONEY
The worst thing to happen when traveling long-term is to run out of money. You can prevent this from happening, so don't worry!
Always overestimate how much you'll spend when planning long term travel budgets. If you overestimate everything, chances are you should end up with some money left over that can be used for emergencies.
Do some research on hotel prices, train tickets, and also prices on general items. A beer in London will set you back over $10, but in Germany it might just be $3.
Keep a journal or excel sheet of expenditures and how much you have left. ALWAYS, always leave yourself with enough for a plane ticket home. If you find yourself having to dip into this last resort supply – sorry, but it's time to go home.
Will You Work?
A way to keep finances up whilst traveling is by working at the same time. You might want to consider this, too!
You could work remotely from a laptop, or you could consider working in some of the places you arrive at. You could work in the hostel or hotel, or part-time in a coffee shop or restaurant if you're hoping to stay for a few months.
Make sure you do this legally, though, as many tourist visas don't allow employment.
Long Term Travel – Other Considerations 
OK. All the not-so-fun things, but things you need to consider when planning long term travel or planning a trip across multiple countries.
You've probably considered these things, but if not… Start researching and making your lists NOW.
Passport Expiry Date (Expiring soon?!)

Visas (On arrival, or get before?)

Plug Sockets (Need your adapter?)

Vaccinations (Do you need any to travel?)

Language Learning (Do you need to learn a couple of phrases? Your hotel name?)

Safety (Is it safe? Should you stay away from any place?)

Currency (Do you need to order this in advance?)

DOLLARS (Always carry them. Always. Crisp, clean notes that aren't more than 5 years old. A surprising amount of countries accept them, and some require them for visas upon arrival.)

Border Crossings (Can you cross at the land border?)

Flight Availability (You don't need to buy, but you could check how frequent flights are.)

Other Entry Requirements / Restrictions
As I'll always repeat: it should be fun.
Long term travel is full of ups and downs. Ride the ups, and ride those downs too!