Champagne and juice sent up by the manager.
Are Loyalty Programs A Complete Sham? I Don't Know Anymore
We have been discussing loyalty programs a lot the last few weeks and I think that is normal at the end of the year.  People are trying to wrap up the last nights or miles needed to lock in their status for next year.  But the more I think about them the more I start wondering, are loyalty programs a complete sham? Is it like a Vegas casino where they make you think you are winning even when you are guaranteed to lose? Yeah I lost $500 but I got a comped room and a few beers so it wasn't all that bad. How are hotel and airline loyalty programs any different?  Trust me, companies don't do anything that loses them money for long.
Now before we get any further I should say if you get status off of your employers back you are doing it right. I am not talking about earning status when someone else is paying.  I am talking about us hobbyists that chase status with a fervor for our upcoming vacations. I think you could even throw in the people that get their status via credit card spend if your bandwidth is near limitless.
Ways That Loyalty Programs Are A Complete Sham
Before you write me off completely let me make my case.  The more I think about it the more I question our sanity. Let's walk through this together and then share your thoughts in the comments section.
Do We Spend More To Stay With or Fly Them?
The first one is obvious to everyone. We will go out of our way to fly or stay with a particular brand.  They condition us to pay more for their goods.  Sure it is $25 or $50 more but I will get upgraded or it comes with free breakfast etc.  In a one off situation it doesn't seem like a lot but when you add up those $20 bills over a year we start talking about Benjamins and not Jacksons pretty dang quickly.
This is the worst when you are in the earning phase because you have the blinders on until you reach your desired level. At least that is what happens to me and I am sure I am not alone there.
But I Use Points So It Doesn't Cost Me Anything
The comeback to this is that I use points for my flights or stays so it doesn't cost me anything. But let's dig into that a little deeper.
Are you using transferable currencies like Chase Ultimate Rewards to book your flights through the portal?  Could those points have brought you more value than the 1.5 cents per point you get going that route?  That has cost associated with it we often overlook.  Or would it have cost you less miles to book an award flight but you skipped it because that would not have earned you MQMs or MQDs etc?
For hotels was there a comparable hotel with another brand that you could have booked for less points?  Was there a comparable non chain hotel you could have booked through a portal for less?
I have a feeling the answer to all of these questions is yes more often than we would like to admit.
Upgrades Outweigh My Cost
Here is the kicker argument, my upgrades definitely outweigh my cost.  This first class flight cost several hundred dollars more than what I paid for my coach ticket.  That may be true but would you have paid the difference if paying cash?  If not was it really worth that much? Or was it worth $50 more or whatever the number is that you would have paid for it?  The difference between those two numbers is probably quite wide for most of us.
For hotels would you have really booked that suite for just yourself?  Especially on those one night stays where you got in late and then have to get up early to catch a flight?  What is it worth if you didn't really use it or need it? That brings me into my next point.
Could You Live Without It?
I usually get upgraded when I don't really want or need it. The truth of the matter is I can live without the upgrade most of the time. When we are traveling as a family it is a life saver to have that separate room for sure.  But when I am traveling solo or with a buddy or my wife I don't really need it.
For flying it makes life way more comfortable for sure but it isn't a comfort I would pay for most of the time. International trips are better lying down, no doubt. Those are also the most difficult upgrades to come by. But for those domestic upgrades is it all that valuable on a two or three hour flight?
Flexibility Is Key
Another great perk of status is flexibility, especially with airline status.  Free standbys and award changes are key. But can't we replicate this some with our knowledge?  I love that Delta allows top tier elites to cancel their award flights, it is a great perk. But what if you book that same flight with Virgin Atlantic miles you can cancel the ticket and only lose the taxes.  The same goes for American Airlines and British Airways Avios. So you have some options to replicate status here. Granted partnership programs don't show as much availability as the main programs do but it can lessen the sting some.
Can You Replicate Status With Credit Cards, Money & Points?
The other thing I have been wondering about is can we essentially replicate status with credit card perks, money and points? If you want that upgrade use more points for it. You want that free checked bag then get a co-branded airlines credit card. Can you throw a little money on top of your points stay for an upgrade like I did in Orlando? It cost me $50 a night to move from a regular room to a suite. How about when Delta offers you a first class upgrade for $100 or $200 on an award booking when you go to select seats?
I know that we can replicate status with these things but the question would remain, can you do it for cheaper than you spend chasing status?  If you want an upgrade every trip then this won't work. But if you look at your travels and say I really only need a bigger room 4 times a year.  Or I only really want status for those 2 trips overseas each year etc. Is chasing status really worth it for that limited of a scope?  Or could you replicate it for cheaper with miles, points, credit cards and a little bit of money and actually spend less than you are now?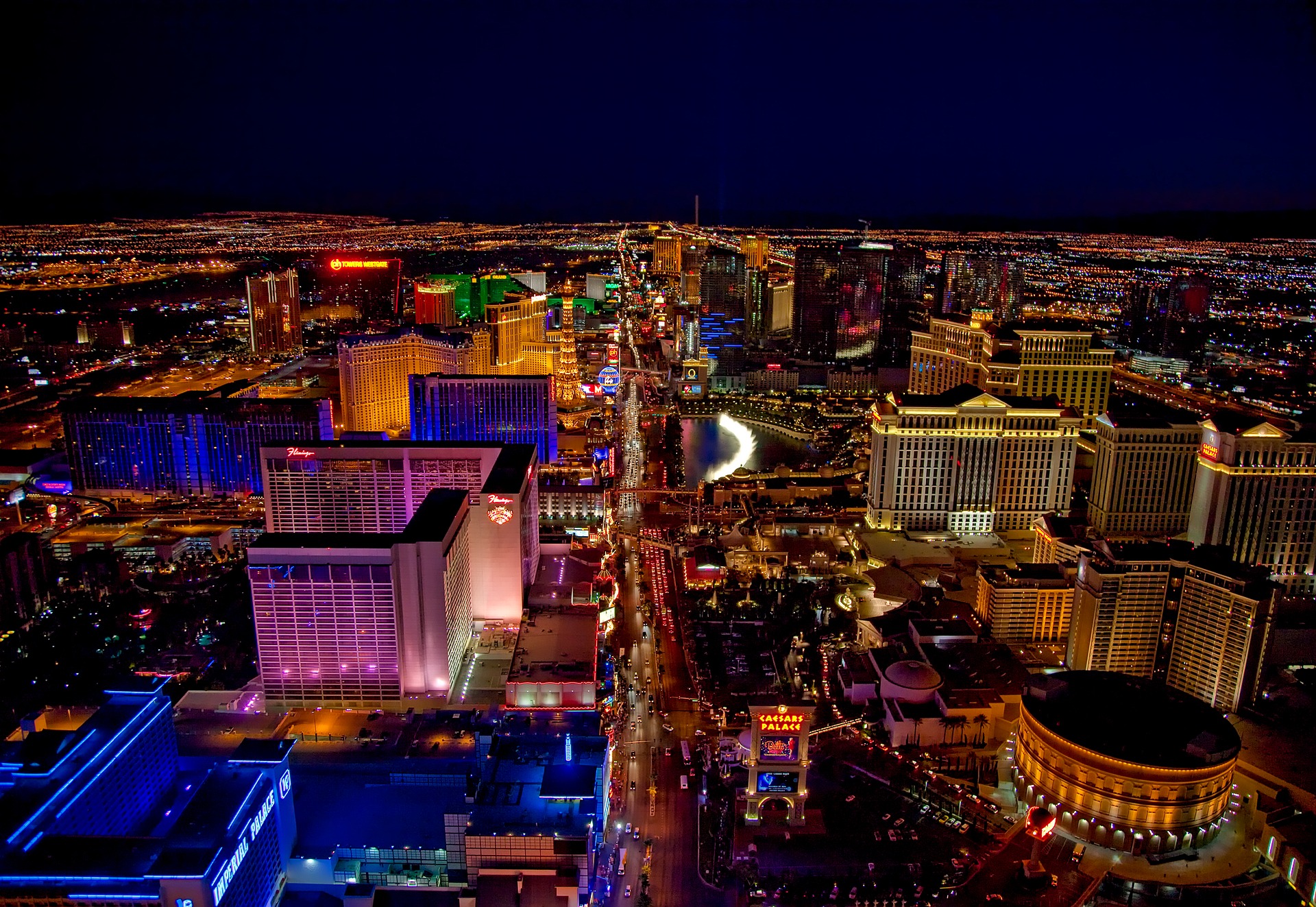 Are You Just A Gambler Justifying Your Decision?
I have to say all of this brings me back to the gambler I spoke about earlier.  And I feel like loyalty programs had a little bit of their birth place in the casino.  If a casino saw you gambling big back in the day they would offer you a room, a show or dinner.  It didn't matter if you were winning or losing just how much you were gambling because they knew the edge was in their favor and sooner or later it all ends up on their side. It was dependent on the pit boss back then and now they have of course moved to a completely automated system. But the idea remains the same…they want you to feel good about spending your money with them.
I enjoy gambling, as many of you know, and I see the parallels to current loyalty programs.  But what I really see is the gamblers itch.  The justification we make in the chase of status.  Gamblers do the same thing.  They talk about their big wins, their free dinners and all of the cache that comes with their "status".  What they don't normally talk about is how much they spent (lost) to get there.
I think we do a lot of the same things with hotel and airline status.  We take worse routes, spend more on our preferred brand versus alternatives and overvalue the perks we get.  The loyalty programs are the casino and they keep pumping us full of free drinks and are laughing all the way to the bank.
Final Thoughts
I am not here condemning status or people that value it.  What I am trying to do is implore all of us to take a good look in the mirror and look at the true value we are getting from these programs.  Not the face value but the true what would I pay for this, do I really need this value.  And then consider how much extra in cash, points, miles and time you spend chasing it. Do the numbers still come out on your side?
To be honest I don't even know what the answer is for myself and I think many of us are scared to run the numbers. We tend to focus on the good and ignore the bad, it is in our nature.
I chase status less than most in this game.  But when I hear all of these end of the year status and mattress runs etc. I have always wondered, is it really worth it? Or are we just that person sitting at the slots justifying our continuous cold streak with free rooms, show tickets and dinner?
Are loyalty programs a complete sham? Share your take on it in the comments section.