Review: KLM Business Class Mexico City to Amsterdam on Boeing 777-200
My wife and I recently flew KLM business class from Mexico City to Amsterdam. While originally planned for a Boeing 787-9 Dreamliner, there was a last-minute equipment swap. We wound up experiencing KLM business class for the first time on a Boeing 777-200 series aircraft, instead. Despite this change, other elements remained the same: staff, check in, boarding, meals, etc. So…how was it? Here are my thoughts.
Booking Process
We booked using Flying Blue, which is the joint program of Air France & KLM. We paid 55,000 miles + $280.75 in fees per person. Considering that we booked only 3 weeks before the flight, the cash price on that day was $4,346 each.
That's a redemption value of 7.4¢ per mile. This is well above our average valuation of Flying Blue miles.
There are a few things I love about Flying Blue. First, you can transfer points from American Express Membership Rewards, Chase Ultimate Rewards, Capital One Venture Miles, Bilt Rewards, Marriott Bonvoy, and even Brex — basically everything. Thus, it's easy to build up your miles in Flying Blue. Additionally, awards out of the U.S. to Europe are often insanely expensive, but you can save a ton of miles by flying via Mexico.
Check-In at MEX Airport
Air France and KLM use the same check-in area at MEX. Thus, I knew where to find it from my previous flight out of Mexico City on Air France. We were the only people in the "priority access" line, so check-in was super fast. The desk agent was friendly and efficient. She checked our documents, tagged our bag, and we were done.
The employee didn't mention anything about lounge access, so I asked. She gave us a pass for 2 people to the same Grand Lounge I visited when flying out of MEX on Air France. The lounge is meh. It's also quite far from the boarding gates, so make sure to allow enough time.
Boarding Process
Boarding was moderately organized but went quickly. Given the line in front of us for business class boarding, we thought it would be packed. However, about half of the seats were empty.
One employee passed through the line checking COVID documents and passports, so then all we had to do was scan our boarding passes when we get to the counter. That helped speed things up.
We boarded through the middle door, separating business (left) from economy (to the right). When we entered the plane, we got warm smiles and friendly hellos from the cabin crew. We hadn't noticed the aircraft swap or paid attention to anything until this moment. Walking into the plane, that's when I noticed.
In fact, the flight attendant showing us to our seats also mentioned the aircraft swap and that our seats were probably different than what we'd chosen in advance (she was right on that). Our seats were assigned to row 6, which is between the galley for economy class and a partition that separates business from economy cabins. It would be the only row of business class in this mini-cabin.
From talking to the flight attendant, she told us many seats were available and offered that we could move. Since our seats would be next to the economy galley, the food cart would pass us several times. Once my wife heard that and saw a baby in the row behind us, we moved.
Review: KLM Business Class Boeing 777-200 Hard Product
Layout
The layout in the business class cabin on KLM's Boeing 777-200 is in a 2-2-2 setup. There are 5 rows before the galley/entry door, 1 row of 2-2-2 business class, and then the premium economy and economy seats.
In a 2-2-2 layout, the middle seats are easily the best. If you get a window seat and the person next to you (aisle) lies down, you need to climb over their bed to get out to the aisle. Conversely, you could be the person waking up to someone climbing over you. The middle seats have direct aisle access without this issue.
There is a small divider between all of the seats, and I wish you could put this down. My wife and I found ourselves either leaning forward or raising our heads to talk around this little divider.
The Seat
The area around the seat, such as space for your legs, was good. The foot well was a bit small, though. I found it cramped — especially when laying the seat down into a bed. More on that later.
However, the foot well did a good job holding the blanket roll that was on the seat at boarding.
Storage space under the entertainment screen was quite small — much too small for a laptop — but it could hold the headphones and amenity kit.
Additional storage space near your shoulder was where we found the menus, a small snack, and the headset on arrival.
Over this same shoulder, there's a reading lamp. The control was simple and easy to use.
Also above your shoulder in the center area, there is a universal outlet, USB port, and a 3-prong headset plug.
Seat controls in the center console worked well. However, you couldn't simply push the button and let go, trusting the seat to "do its thing". You needed to hold the button for the bed position until it went all the way. When you let go, it stops moving. That could be improved.
On the aisle side, there is an adjustable arm rest. By pushing in on the metal button, you can raise or lower it. Note that this button and the leather near it were both showing signs of age / wear & tear.
The tray table folds out from under the center console. It's located near your thigh / knee. By pulling up and out on the handle, it will extend. Then, you unfold it to get the full size. After opening it (which takes a bit of force), moving it around and unfolding it was quite simple. You could easily slide it forward and backward to your desired distance.
Entertainment System
The entertainment system was decent. The screens were not adjustable. You couldn't adjust the position or location in any way. The colors also weren't the greatest, both from the age of the technology and how much it's been used.
Each seat comes with a remote. We found that the buttons on the remotes worked well. However, the touch screen features on both the remote and on the screens themselves needed a forceful push to work. This is probably from overuse over a long time. The screens were not very responsive and often selected items you weren't trying to select.
The remote is stored in the center console, near the safety information card by your thigh.
Lavatories
The lavatories were nothing special. They're typical lavatory size–the same as you'll find in economy. The designs on the wall were a nice touch, as were the fake tulips for some color. On the counter, hand lotion and hand sanitizer were available. In general, though, the bathrooms still felt very small and cramped.
Final Thoughts on Hard Product
The seat in the sitting position was decent. When you lay it down as a bed, it's not great. The footwell and the shoulder space are both cramped. The entertainment systems definitely can't compete with other products that are newer. The KLM business class hard product on the Boeing 777-200 series is not bad overall, but it's definitely nothing special. Given the chance, I'd choose almost anything else.
Review: KLM Business Class Boeing 777-200 Soft Product
Service While Boarding
The flight attendants we talked to during the boarding process were really nice. The purser greeted us and told us about the aircraft swap/offered to let us move seats. She was friendly and knowledgeable with good English.
Interestingly, there was no welcome drink service. This is something I've come to expect when flying in business class on basically every airline. It was absent on this flight.
Amenity Kit
When we arrived at our seats, we found the amenity kits waiting for us. They were made of a durable, kind-of-rough canvas material, but I really liked the color and design.
As far as amenity kits go, it was nothing shocking. While it didn't include anything special, it also didn't lack anything you'd want. The kit included socks, an eye mask, pen, toothbrush & toothpaste, lip balm, hand lotion, and ear plugs.
When boarding, we also received these mini kits with hand gel and wet wipes inside.
Lack of Cleaning
While exploring the features of our seats, my wife noticed a lot of crumbs in her center console area. This is below the remote / near the safety information card. Clearly, someone on the flight before us threw the crumbs from a pack of nuts here, and it wasn't cleaned properly.
Didn't Take Away the Trash
Along the same lines, I'll mention that no flight attendant ever took away all the plastic packaging and trash from the wet wipes prior to take off. They also didn't collect the menus or take food orders.
Since no one took the food orders, we still had the menus, and we saw them falling off the center consoles near other passengers during take off. At meal time, we asked the flight attendants to take all of this trash and the menus, so we could have space for our meal trays. If we hadn't asked, it seems like they would've left it. This was strange.
Meals
The presentation of the meals was beautiful. I really liked the dishes, which were real ceramic and not cheap plastic or a divided tray.
Additionally, the flight attendants were friendly and efficient when serving the meals. However, this is the end of the positive things I could say about the meals.
The meal could best be understood with this T'Challa skit on SNL. It had no seasoning. Nada. It was bland as could be. And look at the main dish. It's a bowl 75% filled with white rice, a few slices of zucchini, one piece of eggplant, some horribly mushy greens, and then…plain carrots?
They had the audacity to call this a salad. It's greens with some seeds. There's absolutely nothing else. And we didn't even get any dressing!
Between dinner and breakfast, we sure got a lot of grapes. The breakfast wrap was awful. It had lettuce in it, and then it was cooked. Pro tip: don't cook something with lettuce already inside it. I haven't been to a chef school, but I know that.
My wife and I are both vegan, and the breakfast also included a giant container of dairy yogurt. It's really annoying when airlines confirm a vegan meal request and then can't get it right. On KLM's website, they have an option for "vegan meal", so it stands to reason they should know what it is and be able to put it together.
These meals lacked all flavor. They might be the worst business class meals we've had. Compare this to the AMAZING meals Finnair put together for me recently.
Service at Landing / De-Planing
Shortly before landing, the purser showed up again and thanked us for flying with KLM.
At this point, she told us about the custom of giving business class passengers a Delft Blue traditional Dutch house filled with genever. This is a Dutch gin inside a miniature Dutch house. We were unaware of this tradition and liked it a lot. We don't drink alcohol, but these will be nice gifts.
The purser put them in duty free bags (due to the alcohol) and thanked us again.
When exiting the plane, flight attendants near the door said "thank you" and wished us a pleasant onward journey.
Overall Thoughts on Service
I have some mixed thoughts here. I liked the purser. She's friendly and nice. Staff serving meals weren't overly friendly but weren't rude–just getting the job done.
The cleaning issue and the meals stand out as negatives. These really lower my impressions of the service on the flight. The food sucked, just to be blunt about it, and with all of the talk these days about "extra cleaning measures" something clearly went wrong when cleaning my wife's seat. This should be cleaned with "standard" cleaning measures–let alone supposedly going the extra mile during the pandemic.
Final Thoughts on KLM Boeing 777-200 Business Class Flight
Was it the worst flight? No. Was it the best? No. Somewhere around "mediocre" would be the honest evaluation. The hard product is decent but nothing more. Service had some good elements and some bad elements. Overall, we got to our destination safely, but it wasn't in style. And it definitely wasn't a flight experience I'd brag about it any way. I'll personally think twice before booking another long-haul business class flight with KLM.
Disclosure: Miles to Memories has partnered with CardRatings for our coverage of credit card products. Miles to Memories and CardRatings may receive a commission from card issuers.
---
New Card - Capital One Venture X Business 150K!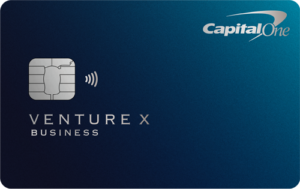 Capital One Venture X Business
earns 2X miles on everyday purchases plus up to 10X in bonus categories. You also get access to Capital One lounges plus an annual travel credit & anniversary bonus. Right now you earn
bonus_miles_full.
---
Opinions, reviews, analyses & recommendations are the author's alone, and have not been reviewed, endorsed or approved by any of these entities.