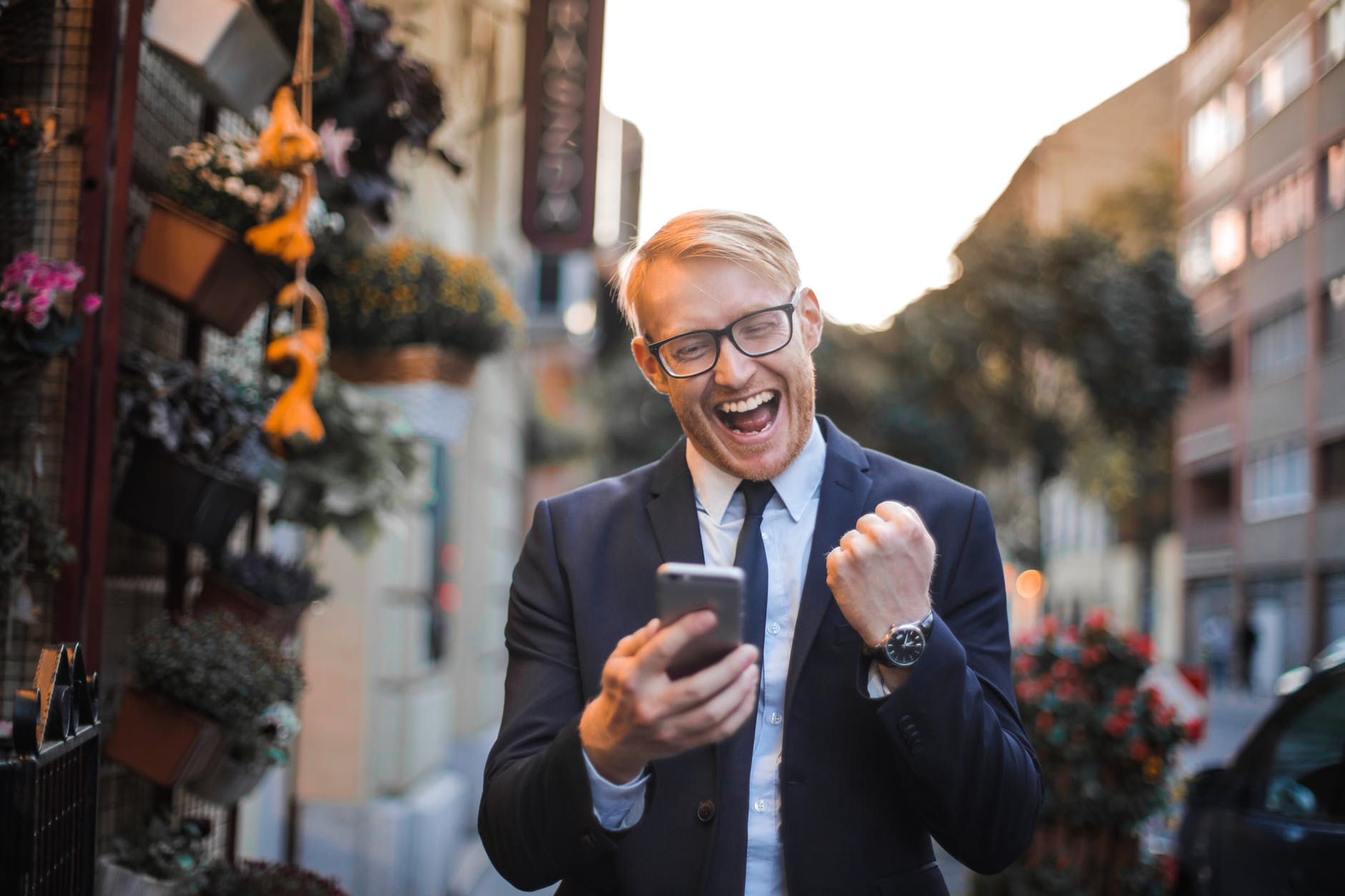 How Does the Cash App Work?  A Great Method for Consistent Savings
I love to save on normal spending – whether it's $5 or $500 – and especially when the savings comes easily.  Developed by Square, the Cash app  is a mobile payment service where you can transfer money to individuals or businesses.  The Cash app consistently delivers high savings rates for me, albeit at a low day-to-day scale.  But over time, the savings really add up.  Even better, you can add the Cash app into many of the strategies you already use to save even more.  But how does the Cash app work?  Is it worth the time and effort?  Here are my overall Cash app observations after using the platform for several months.
Starting Is Tremendously Easy
Simply download the Cash app from your phone's app store and enroll using your email address or phone number.  You then connect a bank debit card to fund your Cash app account at your convenience.  During the signup process, you can request a Cash debit card to use for merchant transactions.  I consider this step a must in order to save big with the Cash app, as I'll describe below.  When requesting your debit card, you have the option of customizing your debit card with your own design or existing options on the Cash app.  I decided to go with no design, and my debit card looks like the cover of the Beatles' White Album.
A Referral Bonus Exists, But Pay Attention!
The Cash app has historically offered a small referral bonus; the current referral bonus is $5.  You earn this bonus when someone uses your referral code and links his/her debit card to send $5 or more within the first 14 days.  It's pretty simple, but those 14 days go by quickly.  Get it done early!
Cash App Boosts – Big Time Savings
I've achieved substantial savings via the Cash app's Boost feature.  Within the app where your virtual debit card is displayed, you have the option to pick from a variety of savings via "Boosts."  Here's what I have currently:
McDonald's, Taco Bell,  Chick-Fil-a, Starbucks: 10% off
DoorDash: 10% off each order
Instacart:  99% off each month of Express
Playstation Network, Xbox: 10% off each purchase
Sam's Club:  5% off one online purchase
USPS: 20% off each purchase
$20 off anywhere when I receive $300 or more in paycheck deposits
Once you use a boost, it disappears from the list (unless it's a repeatable version similar to above).  For instance, I've already used a 10% off a grocery purchase (up to $7.50 in savings) this week.  You can only hold one active Boost at a time.  Boost offers refresh weekly in general, but sometimes random boosts show up throughout the week.  Boosts tend to last for days, routinely up to a week.  But some last just hours.  Long story short, it can actually pay to check often for new Boosts.
You can use Boosts while you wait for your debit card to arrive (which took longer than I had expected).  At enrollment, you are given your Cash app debit card number and other info for online/mobile purchases.  In my experience, Boosts did trigger for these transactions.
Making the Cash App Work For You with Boosts
Routine Boosts
While Boosts vary from week to week, I've had the 10% off grocery Boost the majority of the time since obtaining the card.  I've easily cut my grocery bill by as much as 10% simply by using the Cash app and debit card.  How am I doing so?  Not by buying groceries each week.  Rather, I simply buy a $75 grocery store gift card for use later during normal grocery trips.  Yes, we do end up using multiple gift cards during a normal grocery trip due to this strategy, but not many since we keep our grocery bills down in general.
I've used the same logic to buy Walmart and Home Depot gift cards when there have been Boosts for 10% and 15% any purchase at those stores in the past.  I don't get these Boosts weekly, but I have seen them fairly regularly.  I particularly like the Walmart Boosts, since finding Walmart gift cards at this substantial a discount is rare.
Infrequent, Amazing Boosts
At times, the Cash app offers huge boosts for those lucky and quick enough to notice.  In October, there was a Boost for 99% back on any purchase, up to $50 in savings.  This great deal only lasted 20 minutes.  Many people simply loaded their Amazon gift card balance to obtain the savings.  This past Friday, I was able to snag the DoorDash 99% off Boost, up to $50 in savings by scheduling a future order.  Some simply bought a DoorDash e-gift card to acquire the deal.  Months ago, the Cash app offered a 50% off McDonald's Boost that lasted for several days.  Resellers and McDonald's enthusiasts alike enjoyed that offer.  These are just a few of the great Boosts that have been periodically offered – keep your eyes peeled for others!
Cash App Savings Appear Instantly
When you use a boost, there's no waiting for days or weeks for the savings to post.  Once you complete the transaction with the previously-loaded Boost, you receive a Cash app notification.  Your list of running transactions in the app notes the purchase and Boost applied.  For instance, my $75 Kroger gift card purchase shows up as a $67.50 transaction, reflecting immediate incorporation of the 10% off Boost.
Stacking Cash App Savings
You can use Cash app Boosts to compound your savings by incorporating them into your pre-existing savings strategies.  For instance, by using the Boosts from grocery stores while buying gift cards, I'm effectively saving 22.3% on any third party gift card the store sells thanks to Boost and fuel points savings.  I describe that more here.
Also, your Cash app savings stack with any other sales or offers that retailers provide.  You can go through online portals like Rakuten to hopefully achieve even more savings.  My results there have been mixed, but it's still worth attempting.  Use two-player mode with your spouse or domestic partner to bring even more opportunities.  While Boosts aren't necessarily identical, you'll have access to more offers.  And sometimes, you do get two of the same high saving Boosts!
Caveats
Of course, not all offers are worthy.  Only go after what truly saves you money, rather than just creating more unnecessary spend.  Obviously, remember that using the Cash app debit card eliminates credit card rewards from all transactions.  Indeed, you may find that credit card bonus categories or offers provide you a higher level of savings than any obtained from the Cash app.
I only add money from my bank debit card to the Cash app when I'm ready to use a Boost.  There's no benefit to letting money sit in the Cash app unused.  But everyone's style is different.  I'd also like to mention that the Cash app holds stock and Bitcoin capabilities and functionality.  While I have avoided those app features, others may or may not find them useful.
How Does the Cash App Work? – Conclusion
No doubt, I find the Cash app entertaining.  Every time I open the Boosts option, I feel like I'm pulling a slot machine lever.  And I never lose!  While the Cash app is not a primary hobby activity for me, it's a great addition where I routinely obtain solid savings.  The Cash app is just another reminder to me that this hobby should be fun, first and foremost.  If you are already a Cash app fan, what have been your favorite savings?  What has disappointed you, if anything?