This post may contain affiliate links - Advertiser Disclosure. As an Amazon Associate, we earn from qualifying purchases.

Air France Business Class Review: A350 From Paris to São Paulo
This is my Air France business class review. I recently flew Air France's A350 business class product between Paris CDG and São Paulo GRU. In this review, we'll look at the hard and soft products on the flight, including the seat, features, service & amenities. We'll also cover the business class lounge experience during my layover in Paris. Additionally, we'll look at the service during a problem I experienced on the flight. Let's jump into my Air France business class review on the A350, starting with how I booked it.
Booking Process
I booked these flights about a week in advance, since I couldn't take my original flights and had to rearrange the trip. My goal was to use points already in ANY account I had, in order to avoid transferring points from a bank. I wanted to use what I had already. After searching for options from 10 different airports in West Africa, my best bet was using 90,000 Delta SkyMiles.
News Flash: I hate the Paris CDG airport
I've flown through this airport a handful of times and always hated it. It's disorganized, I find the people working at the airport to be intentionally rude to customers for no reason, and I avoid it when possible. Try as I might, I couldn't find a booking that worked for me without going through Charles de Gaulle in Paris. I was happy to try Air France business class for the first time, and my review will show you that it was even better than expected.
The cash price of my ticket would be $1,909 flying from Casablanca CMN in Morocco to Paris CDG and then to São Paulo GRU in Brazil. I used 90,000 SkyMiles + $270.10 in taxes and fees. The value of my redemption is 1.82 cents per point. It's a little lower than our average value of Delta SkyMiles, but I'll take it considering it was last minute and had limited options.
Check-In Process In Casablanca
After my previous fiasco with trying to do a connection on separate tickets, I was worried that I'd run into some issues in Casablanca. Air France wouldn't let me check in online, saying I needed to do additional document checks. That meant going through passport control to "enter" Morocco. Let's just say that they couldn't care less I was arriving. The conversation as I approached the booth went like this:
Me: "Hi, I'm just in transit, but I have to…"
*stamp*
Border Guard: "Next!"
So, if you're looking for an easy airport to transit or place to visit, check out Morocco!
Air France Impressed Me From The Outset
From Casablanca CMN to Paris CDG, I flew on the A320 "Euro Business", which is nothing special. It's like Premium Economy, but the middle seats are blocked out to give you more space. From the outset, I will say that the flight attendants on this flight were the best crew I've ever met. In fact, I sent an email to Air France raving about them.
On both this flight and the following flight, staff greeted me by name. They said the Twitter had communicated to them that I speak French but that it's not my first language, so they asked what language I preferred them to use when speaking to me. The crew on this flight apologized that they couldn't honor my request for a vegan meal, since everything was pre-made in a meal box. However, they weren't satisfied leaving me empty-handed, so they found some bread rolls and a banana to try to make me happy. I didn't ask for or expect it, and I found the gesture fantastic. The A350 flight which is the main point of this review continued this elevated standard of service.
Air France Business Class Lounge Review – Terminal 2K In Paris CDG
My flight from Paris CDG to São Paulo GRU departed from Terminal 2K. I previously highlighted the airport experience with what's open/what's closed in this article. I visited the business class lounge from Air France during my layover and want to highlight a few elements from that visit.
First, staff were exceptionally friendly. As I mentioned above, I find the staff at security checkpoints / information desks at Paris CDG airport horrendous. They constantly force you to go East to go West every time I pass through this airport. They act like anyone asking them a question is a massive burden. However, the Air France staff themselves were fantastic at the lounge. They saw my boarding pass started from Casablanca and asked if I'd enjoyed Morocco. Not necessary at all, but I found these "extras" to be really great.
The staff welcomed me into the lounge and explained where things were. They also told me about the drinks being self-service but food being behind glass, on request from an employee. It felt like they were trying really hard to make up for the reduced options by making their customer service even better.
The options on the food bar weren't anything impressive, but the lounge checks off all the boxes of what I expect in a good lounge. Things were easy to find. Drinks and food were stocked and available. Tables were clean and ready to be used. Wifi was good. Even with reduced options, there was still variety. I'll give this lounge the benefit of the doubt for what it's like during non-COVID-19 times.
Air France Business Class Review: A350 Hard Product
The boarding process used 2 jetways: one for business class passengers, one for economy and premium economy. The business class cabin is arranged in a 1-2-1 layout of 9 rows. There are a total of 34 seats. In the middle section, even numbered rows have the seats together with a moveable divider. Odd numbered rows have the seats further apart in the middle section. In order to create more distance between passengers, Air France blocked people who were not traveling together from sitting in the same row in the middle section of 2 seats.
For those traveling alone (like me), the seats along the window are the best option. However, the seats are staggered. Odd numbered rows are closer to the aisle, with the arm rest & storage between the passenger and the window. Even seats (I had 4L) have the passenger against the window, with the storage & arm rest between the passenger and the aisle. It feels much more private and away from the food cart.
Speaking of food service, something I really enjoyed on this flight is that they don't use the full "bright white" lights during the night. The flight departed Paris at 11:20pm, so they used only these soft red & blue cabin lights during food service.
Review: Hard Product
The "hard product" on a flight includes the things you can touch. It's the seat, the entertainment system, the bathrooms, etc. When I arrived at my seat, a pillow, blanket, and slippers were waiting for me. I also had a hanger with my seat number written on it, which I could use to give a coat or jacket to the flight attendants to hang up.
A draw-string bag included slippers and a pair of socks. I love airlines that give you slippers, FYI.
Personal Storage Space
To my left (between me and the aisle), I had a personal cubby. Inside, I had a bottle of water and headphones, which included a tag that they'd been sanitized. Additionally, the amenity kit had ear phone covers inside.
I found the storage a bit lacking, though. My 13″ laptop couldn't fit inside the cubby.
There also wasn't sufficient space to put the laptop in the magazine/safety information area. This was next to my seat, between the seat and the cubby/arm rest.
Under the cubby (placed a bit awkwardly), there is a universal outlet for charging your devices.
A control next to this cubby could call for a flight attendant, turn the light on/off, and adjust the volume on the entertainment system. It also had a few buttons for the entertainment system.
I also noticed the headphones plug into a jack inside the cubby, so you don't get tangled up in the cord stretched across your seat. It also uses a non-standard jack, which probably helps prevent the headphones from walking away.
Personal Entertainment System
The buttons/remote for the personal entertainment system were mostly for convenience. I say that because the monitor (which is large!) is fully touch screen. The entertainment system had a wide range of movies, music, games, in-flight features, etc. The screen was really sensitive to touch. I hit it with my blanket while setting up my bed later on, and this started a movie.
Under the entertainment system is the foot well, which I found roomy, and the tray table that slides out.
The Seat
I found the seat really comfortable–in both the sitting and sleeping positions. It goes completely flat, and I slept well. The seat has a lap and shoulder harness, the latter of which you can disconnect when not using them for take off/landing. I'd give the seat 7/10 for sleeping comfort, which is very good in my book.
On both sides of the seat, the arm rests fold up out of the way. This creates a little extra space and makes it easier to get into/out of the sleeping position. The controls for reclining/laying down were extremely simple: 3 buttons. Seat position. Recline position. Bed position.
On the outside of the cubby, the seat had additional controls under this reading light. The reading light had 2 levels of brightness, which I liked. Controls under it included on/off for the overhead light and a night mode, which I found mysterious and didn't know how to use in any meaningful way.
Under this, the forward/backward buttons didn't change the position of the seat. They changed the location. You could slide forward or backward to get closer to the tray table, for example.
Speaking of the tray table, it easily slides out from under the entertainment system.
The tray table comes out in a portrait/vertical position but then easily rotates into a landscape/horizontal position. The tray table maneuvered very easily, much better than the types that come out of an arm rest and require lots of turning to put away properly.
The Amenity Kit
I found this amenity kit very unique–I'm just not sure if I mean that in a good or bad way. The outside case is a plain, off-white design made of…corduroy. It didn't say Air France on it anywhere or have any kind of attractive design. I'm still on the fence here.
Inside the kit, however, was a TON of stuff. The highlights are 2: the black circular items are covers for the headset, and the sleeping mask was super comfortable & soft. It's lined with a fleece material I really liked. The amenity kit also came with your standard items like a toothbrush & toothpaste. On top of this, extras included a pen for customs forms and a shoe horn. It was packed with stuff, including a 2nd pair of socks (I got another pair in the bag with the slippers).
Final Thoughts On The Hard Product
The hard product on this flight is definitely good. I especially liked the seat layout that was closer to the window, more secluded. I slept really well this way. The lighting that doesn't jar you awake in fear of your life during food service was really nice, also. However, not everything was perfect. There's only 1 bathroom for the business class cabin, which surprised me. 34 seats, 11 hours, 1 bathroom. The bathroom also needed some work. The mirror has a big crack in it, as seen below. And the mirror was being held to the wall with a ton of white duct tape. Some simple maintenance here would resolve it. Overall, the hard product was good, comfortable, and enjoyable. Not the best I've ever experienced, but definitely good.
Air France Business Class Review: A350 Soft Product
I mentioned above and alluded to it a few times, but the service on my flights with Air France was exceptional. I will say hands-down they had the best flight crews of any flight I've taken in my whole life. Not kidding. I say this both because of their attitude on wanting you to have a great trip and also how they approached a problem I encountered during my flight. The "soft product" on a flight includes the service and the intangibles, like meal times and staff. Here's my Air France business class soft product review.
Staff In General
The staff and flight crew were superb. I found them super friendly and not in a fake/forced way. I also really liked the brevity / "cut to the point" of the pilot's and crew's announcements. Call me petty, but it annoys me when they drone on and on unnecessarily over the loud speaker. They said what they needed to and then finished.
The crew were really friendly during boarding, greeting each person individually and by name. They gave you a minute to get situated and promised to return to answer any questions about the seat features or the flight, etc. When they came back, they had a tray full of drinks with options for wine, champagne, juice, and water.
Meal Service
Remember that I mentioned having a problem? Here we go. After I booked my flight, I logged into the Air France site and chose my vegan meal. I also messaged the Air France Twitter team 2 days before my flight to confirm that they saw my special meal request in their system. They also mentioned the "pre-packed box" for my first flight, so I knew to be expecting that. Not a problem, it's a 3-hour flight, and I knew I could get a snack at the lounge. Plus, I knew I'd have meals on this long flight.
Except for when I didn't.
The staff handed out menus prior to take-off and then took orders. They came around and confirmed with me, "You have a special meal, right? Vegetarian?" Most people don't really understand that vegan/vegetarian are different, so I said "yes" and thought nothing of it.
Meals were served at the same time for everyone. There was "do you want to eat now?" but it was not an a la carte / eat when you want service. I received my cold plate and enjoyed the main part of it. The couscous and vegetables were pretty good, even if not amazing. The salad was just lettuce and dressing, so not great. The roll was…a roll. It wasn't bad, but it's nothing to brag about either. I shrugged off the butter and cake, knowing I receive non-vegan items with vegan meal requests about 99.99% of the time.
And then the hot plate arrived.
One look at the creaminess of that sauce told me it had dairy in it. A quick smell reconfirmed it. I flagged down a passing flight attendant and asked if she could tell me whether the meal had dairy products in it. Her response confused me: "That's the dinner for your special request." It didn't really answer my question, so I asked if she could find out if it had dairy. She returned later and said there's no way for her to verify. I didn't eat it.
And breakfast confirmed the problem.
At breakfast time in the morning, we confirmed the problem.
For breakfast, I received a bowl of yogurt, some fruit sauce to put on it, and an omelette. Before the flight attendant moved away, I asked what was going on. She said this is my special vegetarian meal. At this point, I had to explain that vegan and vegetarian aren't the same thing. They went to the back to confirm that they hadn't mixed up my plate with someone else's, and the senior flight attendant returned to talk to me.
I mentioned that I'd confirmed several times a request for a vegan meal. In fact, my boarding pass even showed the code for VGML–vegan meal. All airlines use this same code. I was happy to show her this and also my Twitter messages with Air France confirming. Clearly, catering had simply messed up.
The Brazilian flight attendant spent a good amount of time talking to me about this situation. She did much more than I expected. It seemed like she took it personally that this would affect my experience on the flight negatively, and she filled out an "incident report". She wanted this to not happen to other customers, which I appreciated. In her eyes, I should expect an email or phone call from Air France apologizing for this. "This is not how we should treat our customers, especially not business class customers."
I appreciate the sentiment. It's great that they made the effort to round up some fruit, so I wouldn't go empty-handed. I appreciate that really cared and wanted to improve the situation. It's fantastic that they went above & beyond to try to make me happy.
But do I really think Air France is going to contact me to say "sorry"?
Nah. And I've had enough messed-up meals that my response during the flight becomes "well, that sucks" and back to my movie. My wife has had so many messed up vegan meal requests that she doesn't even request them anymore. She just doesn't think it's worth her time, assuming she won't get it, so why bother?
The flight attendants cared more than I did. They were amazing without overdoing it. They really wanted me to have a great experience. I would absolutely fly Air France again, even with this messed-up meal issue, because the flight attendants are simply fantastic. I knew there was nothing they could do–there's no kitchen, and they can't magically make food come onto the plane that isn't there. 10/10 for the flight attendants on both of my flights with Air France. They truly wanted me to have a good experience and sought options to minimize a negative event.
Final Thoughts On Air France Business Class
Despite years of trying to avoid Paris CDG airport, I'm really glad I wound up passing through on Air France. While the hard product isn't the most luxurious I've ever seen, it was very good. And even though I did experience a problem that couldn't really be "fixed" during my flight, the flight attendants were superb. They were friendly and helpful and apologetic without overdoing it. It felt very genuine. I'd absolutely fly Air France business class again.
Bottom line on my Air France business class review: the hard product is good, but the soft product is the standard every other airline will have to live up to going forward.
Disclosure: Miles to Memories has partnered with CardRatings for our coverage of credit card products. Miles to Memories and CardRatings may receive a commission from card issuers.
---
New Card - Capital One Venture X Business 150K!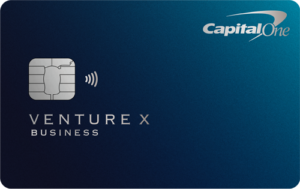 Capital One Venture X Business
earns 2X miles on everyday purchases plus up to 10X in bonus categories. You also get access to Capital One lounges plus an annual travel credit & anniversary bonus. Right now you earn
bonus_miles_full.
---
Opinions, reviews, analyses & recommendations are the author's alone, and have not been reviewed, endorsed or approved by any of these entities.