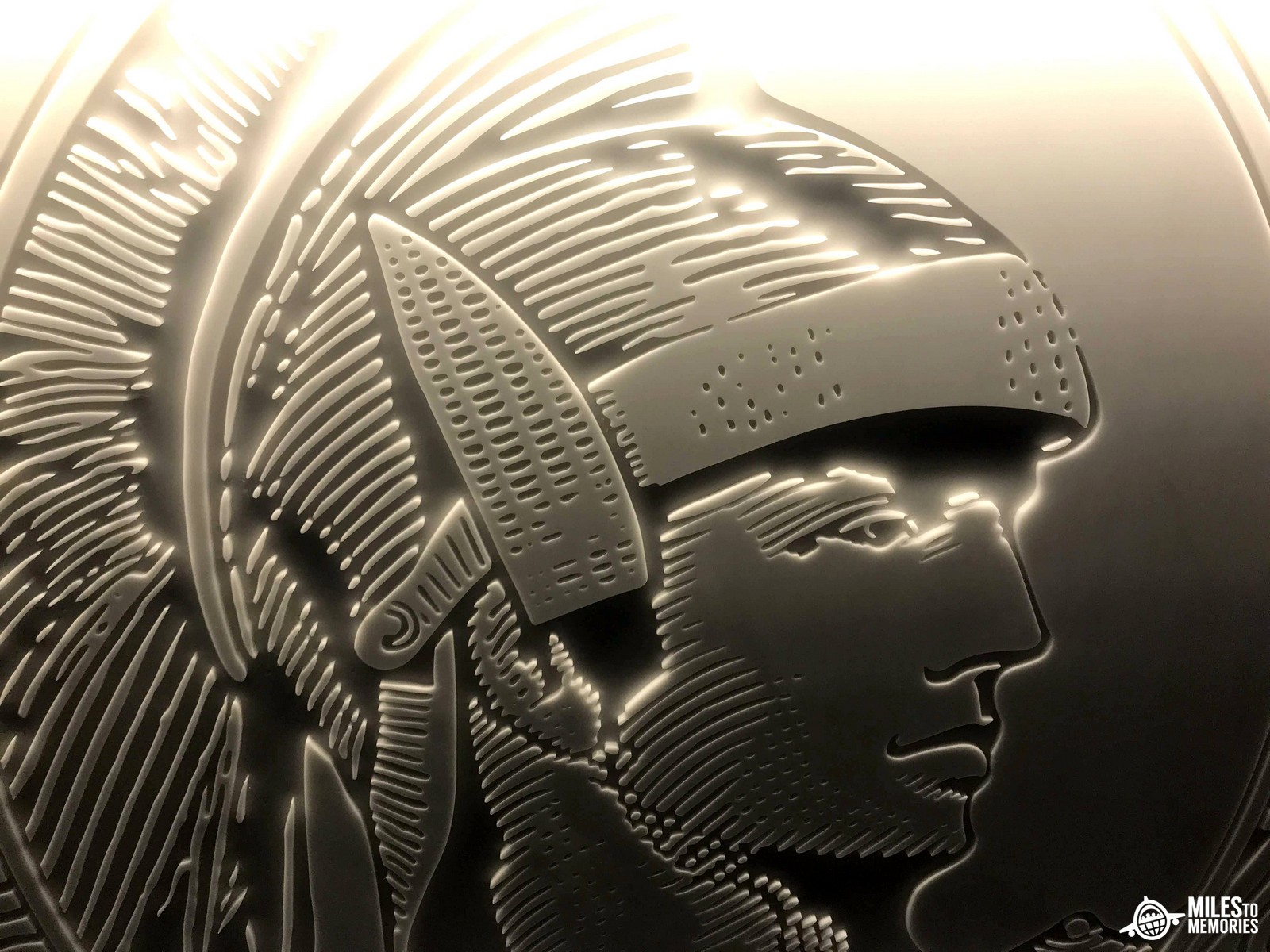 My Search for Ongoing Amex Membership Rewards Value
Maximizing rewards, or even just finding reliable value, with Amex is challenging for many.  Indeed, Amex periodically moves the goal posts with annual fee increases, benefits changes, and devaluations.  Cashing out Membership Rewards points at 1.25 cents per point (cpp) has been a consistent, convenient means I've redeemed for solid value.  But that's changing soon.  I figure the time is right to reevaluate my options for obtaining ongoing Amex Membership Rewards value.  Since I don't like holding large balances in my account, how can I routinely and practically redeem Membership Rewards for acceptable, if not amazing, value?  I'm stepping through the primary options today, followed by my current plans.
Cashout via Amex Platinum for Schwab
Let's get the worst out of the way first.  Many active hobbyists have enjoyed cashing out Membership Rewards at 1.25 cpp for years.  Unfortunately, Amex is slashing this baseline value for Schwab Amex Platinum cardholders on the first day of September.  From that day forward, these cardholders are eligible to cash out at a rate of 1.1 cpp.  Cardholders paying $550, and eventually $695, annually for this privilege makes less sense for many out there.  You can read more about my Platinum plans here.
Cover Your Card Charges
Membership Rewards-earning cardholders can erase card charges at a rate of 0.6 cpp.  This is a terribly low rate, but Amex sometimes runs promos, including a recent one where targeted users could cash out for double that rate.  I'm not banking on seeing promo rates like that again, but Amex doing so at all would be an improvement over the paltry normal rate.
Gift Cards
Occasionally, I enjoy browsing gift card redemption options on Amex's site to see what's changed (or hasn't).  Amex carries a variety of third party gift cards and a few cash-equivalent options for those looking for an easy redemption.  Here's a sample of gift cards available at the following rates:
1 cent per point –  Gap/Banana Republic, Barnes & Noble, Bath and Body Works, Bed Bath & Beyond, Fairmont Hotels & Resorts
0.85 cent per point –  Apple, Mandarin Oriental
0.7 cent per point –  Best Buy, Delta, Four Seasons, Hilton, Ritz-Carlton, Sam's Club/Walmart, Target, Hotels.com
0.5 cent per point –  Amex Gift Card
1.13 cent per point –  Nordstrom (current promo rate)
Transfer to Partners
Savvy redeemers often obtain excellent value from transferring to travel partners and booking directly with that airline or hotel.  Ryan S wrote a great reference post on average points and miles values here.  Ultimately, the value from these redemptions is highly person- and situation-dependent, so redeem carefully.  Amex periodically runs promos with boosted redemption rates, as well.  When, how much, and which partners are unpredictable, though.  Here are the current transfer ratios for all partners.
Airlines – 1 Membership Rewards point: 1 mile – Aer Lingus, Air Canada, Air France/KLM, Alitalia, ANA, Cathay Pacific, Avianca, British Airways, Delta, Emirates, Etihad, Hawaiian, Iberia, Qanta, Singapore Airlines, Virgin Atlantic,
Hotels – 1 Membership Rewards point: 1 point – Choice Hotels, Marriott
Airline – 1 Membership Rewards point: 1.6 miles – AeroMexico
Airline – 1 Membership Rewards point: 0.8 point – JetBlue
Hotel – 1 Membership Rewards point: 2 points – Hilton
Book with Amex Travel
Many cardholders obtain reliable value from booking travel directly with Amex using their Membership Rewards points.  Quite easily, cardholders can obtain 1 cpp for airfare and hotel bookings via Amex Travel.  Based on my searches, I see less value for rental cars, coming in at 0.7 cpp.
Business Platinum cardholders are eligible to receive 35% of their redeemed points back when they book first or business class on any airline carrier or any class of service on their selected airline, up to 500k points redeemed annually.  This similar airline bonus for the Business Gold is 25% back, up to 250k points redeemed annually.  This bonus is an easy way to boost your value.
My Current Plans for Amex Membership Rewards Value
I'm planning to earn and cash out as many Membership Rewards as possible before the September devaluation.  That's an easy decision.  But how will I redeem in the longer term?  I've certainly made no firm decisions.  Changes are coming at us consistently, and I expect more.  But for now, my plan involves three redemption strategies.
Cashout 
While redeeming for 1.1 cpp is ugly to many, I plan to continue cashing out at the decreased rate.  I'm still able to earn Membership Rewards at scale, and doing so allows me to absorb that 0.15 cpp devaluation.  Even at the decreased rate, I enjoy the ease and quick realization of the value.  Indeed, I never forget that my points and miles are worth nothing until I redeem them.
Partner Transfers During Promo Periods
I'm giving more thought to redeeming via partner transfers if/when Amex runs promo rates.  Specifically, I'm most interested in transferring to Hilton at elevated rates.  I'm hoping for a 1 Membership Rewards point to 3 Hilton point ratio but understand that may be a thing of the past.  I'll be paying attention to future airline partner promos, as well; I'm most interested in Air France/KLM, Delta, and JetBlue for such deals.  Yes, all of these transfers would be somewhat speculative, but to different degrees.
I prefer staying at Hilton properties and regularly consume their points.  I like the ability to turn JetBlue points into Amtrak currency, also.  Since I have a substantial, but not huge, balance of Air France/KLM currency, I'd like a bit more to book some routes I have my eyes on.  Delta is another staple domestic currency that I like to hold so that I can more freely redeem.  Of course, the excise tax on domestic transfers is back, so I'll have to incorporate that into any calculation and decision, as well.
Book with Amex Travel
I don't expect to redeem much this way (if at all), but I realize plans change.  Since I hold an Amex Business Platinum, I may book an economy ticket with my selected airline, if the need arises.  I don't expect I'll have to resort to this, but I know I'll get solid value from my Membership Rewards primarily due to the 35% airline bonus.
Amex Membership Rewards Value – Conclusion
The devaluation of my favorite Amex redemption method, Schwab cashout, is forcing me to come to terms with something I've known for years.  Amex lags far behind Chase and Citi when it comes to their user-friendliness of redeeming points.  In my situation, this negative is far-outweighed by the positives.  For instance, I can easily earn Membership Rewards at a much higher scale than Chase or Citi currencies.  Like many out there, my relationship with Amex will be changing.  I'm confident I'll continue to substantially benefit from their program.  I know I must be more creative in my redemption strategy, but that's also part of the fun!  How are you redeeming Membership Rewards currently?  How do you expect that to change soon, if at all?