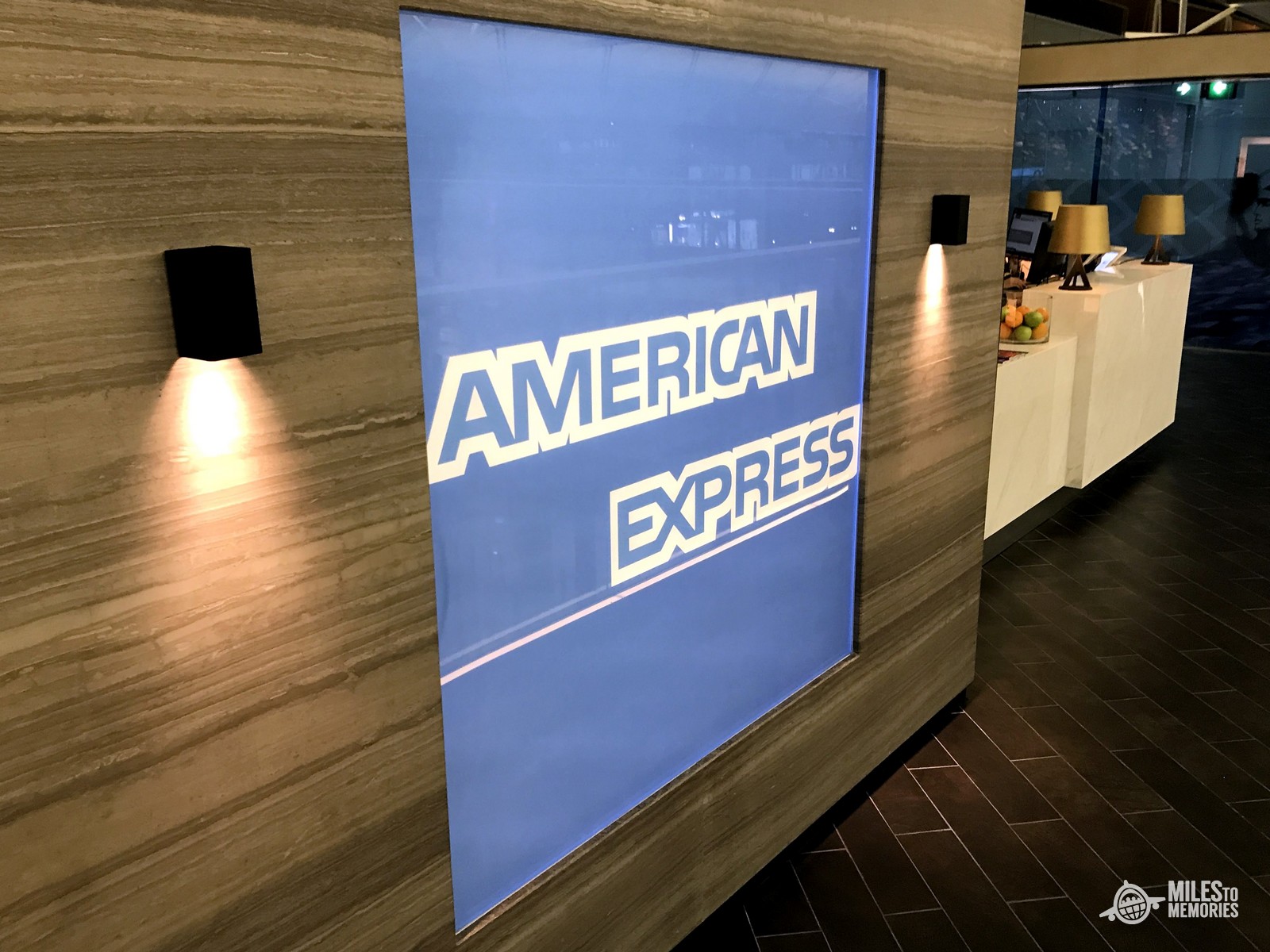 American Express Platinum Changes – Why Recent News Isn't That Bad
Many of us were knocked on the mat last week by the long-rumored American Express Platinum changes.  We've been expecting the gut punch for months, and it finally arrived.  Despite all of the various angles to the updates, the primary one is big.  The annual fee on all versions of the personal Platinum card rose from $550 to $695.  That new number comes with a huge sticker shock to Joe and Jane Consumer.  Naturally, it's challenging to set that number aside and then methodically, unemotionally determine the value of the Amex Platinum's benefits (old and new).  Today, I'm taking a deep breath and considering a fuller picture of the card.  For several reasons, I don't consider the American Express Platinum changes all that bad.  After I share those, I'll describe my Amex Platinum future.
The New Credits Cannot Be Ignored
In conjunction with increasing the annual fee by $145, Amex is providing several new benefits, including the following primary ones:
$240 Digital Entertainment Credit: $20 monthly credit for Peacock, SiriusXM, New York Times, and Audible purchases.
$200 Hotel Credit:  Redeemable for Fine Hotels & Resorts and Hotel Collection bookings through Amex Travel.
$179 CLEAR Credit:  Annual statement credit for a CLEAR membership, which offers expedited security screening at select airports and stadiums across the US.
$300 Equinox Credit:   $25 monthly credit for purchases of select Equinox Fitness Club monthly memberships or a digital subscription to Equinox+ (the on-demand fitness app).
Increased Lounge Access
I, and many of you, won't use all of these credits, of course.  Indeed, I theorized that banks would continue their trend of everyday rewards.  But the above categories don't closely match everyday behavior for all of us.  Still, many will use a substantial portion of these benefits.  Sure, the annual fee is going up $145, but we must acknowledge benefits are also increasing, even if they aren't exactly what we had in mind.  I find some small, easy wins here.
For instance, I value the Digital Entertainment credit at 50%, as we already subscribe to a few of these (granted, at discounted rates).  This credit is wiping out a least $10 monthly on these expenses if (and now, when) we keep them long-term.  Since I'm generally able to find more competitive rates by booking directly with properties, I value the Hotel Credit at $100.  I have no plans to use the CLEAR or Equinox credits.  The increased lounge access doesn't provide any near-term definite value since we don't have any ambitious flight plans in the foreseeable future.
Actual Value of New Credits:  $220
Previous Benefits Have Survived
While many are disappointed in the new credits, it's worth highlighting that the vast majority of previous benefits remain intact.  Here are just a few:
$200 Annual Airline Incidental Credit
$200 Annual Uber/Uber Eats Credits
$100 Annual Saks Fifth Avenue Credits
Up to a $100 Global Entry or TSA Precheck credit every 5 years
While the annual airline incidental credit can be tricky to consume, I've been able to fully use it for several years without much hassle.  Even better, I get pretty solid value out of it, enough to consider it a 1:1 value.  The Uber credits have decreased our dining expenses, albeit at Uber Eats' inflated rates; I value that credit at 75%.  I've primarily used Saks credits for Christmas and birthday gifts, but I wouldn't normally pay Saks' premium rates.  I also value that at 75%.  I don't need the $100 Global Entry/TSA Precheck credit.
Actual Value of these Preexisting Credits:  $425
A Centurion Lounge Improvement For Many
We must also address Amex devaluing the Centurion Lounge for some with their new policies.  They recently backed off a bit from their original announcement.  Amex has now shared that effective February 2023, a Platinum cardholder may bring up to two guests ages 2-17 into a lounge for $30 per person.  The fee for those over 17 will be $50 per person.  Undoubtedly, this is a net devaluation for those who enjoy bringing guests to Centurion Lounges.
However, for some other Platinum cardholders, myself included, the new lounge policy is an improvement.  Centurion Lounge overcrowding has been an issue for years, and this has degraded what's an otherwise pleasant experience for many.  I primarily use Centurion Lounges when I'm traveling solo, anyway.  With the new policy, Amex is streamlining entry and (hopefully) addressing overcrowding issues.
Indeed, many out there hold the Platinum card primarily for lounge access.  In essence, those individuals justify the majority or all of their annual fee by holding Centurion Lounge access.  I use these lounges infrequently but enjoy them when I do.
Actual Value for My Current Travel Behavior:  $100
Immediate Impact Is Overwhelmingly Positive
Effective 1 July, existing Platinum cardholders had access to these new benefits in addition to the suite of preexisting ones.  Mark shared how Amex is rolling out the new annual fee for existing cardholders here.  Good news – many of us won't be subject to the new annual fee for almost a year and a half!  My wife and I collectively hold multiple Platinum card accounts, a few which don't bill the annual fee until late in the year.  Those accounts will renew in late 2021 at the $550 rate.  We won't be subject to the increased annual fee until late 2022.  In the meantime, we're enjoying the suite of new and preexisting benefits with a $550 annual fee.
Hobbyists Obtain Better Value
Amex has put more responsibility and work on Platinum cardholders to maximize the value and benefits of the card.  But hello, that's what many Miles to Memories readers and other hobbyists enjoy!  Yes, the Amex Platinum card has become an overwhelmingly expensive, unworthy proposition to the general public.  For family, friends, or anyone else, I most likely won't recommend the Platinum card.  But as avid travel, points, and miles fans, we jump at the challenge to squeeze the most possible value out of any one card and neutralize the annual fee.  Many will give up on the Platinum card due to these changes, but I believe a large portion will stick around.  Indeed, Amex certainly seems optimistic about customers' loyalty to the Platinum card.
Wild Card – A Possible Retention Offer
Many of us infrequently pay (or simply refuse) high annual fees.  Before closing a card, we'll query banks for any retention offers available in return for keeping the card open.  We may not be successful in receiving bonus points or annual fees waived all the time, but we still routinely come out on top enough.  Like the other big banks, Amex has been quite liberal in providing retention offers, in my experience.  I'm intrigued to see how they'll handle longtime Platinum cardholders like my wife and me.
I'm not banking on a retention offer (pun intended), but I'll surely remember that one is a possibility.  Even a moderate retention offer, perhaps a credit offsetting the annual fee increase, will be possible.  Or maybe it'll be bonus Membership Rewards points for keeping the card open.  Regardless, a retention offer can render the annual fee increase moot.  Again, I won't count on a retention offer, but I know obtaining one is a possible contingency.
This Stuff Happens
I recently shared my thoughts on how everything is always devaluing and methods for protecting ourselves.  We must fully realize devaluations and annual fee increases are bound to happen periodically and the importance of thoughtfully addressing our long term plans.  Sure, Amex increased the Platinum annual fee, but so has Chase with the Sapphire Reserve and Citi with the Prestige.  In those cases, they either rolled out a few minor benefits or devalued them.  I certainly can't ignore these most recent Amex Platinum changes.  However, Amex's actions are no worse than what any other major bank has done with their ultra-premium flagship card, in my view.
So, this stuff happens.  That doesn't mean anyone should keep the card.  Are we?
American Express Platinum Changes and Our Future with the Cards
The wife and I each have multiple versions of Platinum cards – specifically, we each hold Amex Platinum Card for Schwab and the "regular" Platinum accounts.  Outside of obtaining amazing retention offers (which we doubt), we plan to close each of our regular Platinum accounts.  For us, the Schwab Platinum takes priority since it has all of the normal Platinum benefits plus the cashout option of the soon to be 1.1 cent per point rate (currently 1.25 cent per point).  With the cashout benefit devaluing on September 1st, do we plan to keep our Schwab Platinum cards?  Yes, for the following reasons:
We value the above fixed benefits at $745.  This is $50 more than the increased annual fee of $695.
In future years, we'll be using Centurion Lounges more, further increasing the value of that benefit for our travel behavior.
With more experience, I'll become more skilled at using Amex's Fine Hotels and Resorts program.  Consequently, I'm confident we'll obtain more value out of the hotel credit in the future.
The ability to immediately cash out Membership Rewards, even at 1.1 cent per point, is invaluable to us.  Given our ability to quickly earn these points at scale, keeping this redemption option around for our situation makes the most sense.  How, when, and the quantity we cash out may change – I look forward to describing our updated Amex redemption strategy in the future.
The above assumes nothing else is changing with Amex.  Once the annual fees hit late in 2021 and 2022, we'll revalidate our positions at that point.  And, of course, we'll always attempt to obtain retention offers.
American Express Platinum Changes – Conclusion
The new Platinum card moniker of "coupon book" has caught on with many.  Whatever people call the card, it's still worth it to me.  Some are sharing how they're done with the Platinum card, but how many of those people have actually closed (or will close) their accounts?  Talking is one thing, doing is another.  As with any card, I encourage you to check your emotions at the door prior to deliberately analyzing whether a card is worth keeping or closing.  Specifically, review each benefit and assign a unique value you will obtain from it.  Maybe your initial belief is validated, but you could also be surprised.  How has your relationship with the Platinum card evolved (or not) since the Amex Platinum changes were announced?