Disclosure: Miles to Memories has partnered with CardRatings for our coverage of credit card products. Miles to Memories and CardRatings may receive a commission from card issuers. Opinions, reviews, analyses & recommendations are the author's alone, and have not been reviewed, endorsed or approved by any of these entities. Links in this post may provide us with a commission.
The Growth of Everyday Rewards – Value and Opportunities for Savers
As points and miles hobbyists, we strive to identify reliable methods for redeeming points and miles for travel rewards based on our own preferences and, hopefully, goals.  Going a step further, many also find new ways to use the same points and miles for different types of travel and non-travel rewards.  I define an everyday reward as any redemption or perk which is not directly travel-related.  These everyday rewards have been growing in recent years, and the COVID-19 era hastened their expansion further.  Let's dive into the different kinds and growth of everyday rewards, opportunities for savers, and what the future may hold.
Statement Credits
During the last few years and probably the first prominent type of everyday reward, statement credits have steadily grown.  Due to the COVID-19 pandemic, banks have rolled out many temporary credits, as well.  Here are just a few examples of available statement credits:
Transportation/Food Delivery Credits:  Amex Gold cardholders receive a $10 monthly statement credit for Grubhub/Seamless or Boxed.  Amex Platinum cardholders receive a $15 Uber/Uber Eats credit.  Chase Sapphire Reserve cardholders are entitled to $60 annually in Door Dash credit.
Restaurant Credits:  Amex Gold cardholders can opt to use the above food delivery credit for restaurants such as Shake Shack, Cheesecake Factory, or Ruth's Chris Steakhouse.  Amex Hilton Aspire and Bonvoy Brilliant cardholders were able to use this year's resort credits on any restaurant spend over the summer.
Bank of America's Museums On Us:  Any Bank of America debit or credit cardholder can access a wide variety of museums for free as part of their Museums on Us program.  While not technically a statement credit, cardholders can enter ~175 different museums throughout the country for free.  Check here to find what museums are available in your area or wherever you plan to travel.
Saks Fifth Avenue Credit:  Personal Amex Platinum cardholders receive a $100 annual credit for shopping at Saks Fifth Avenue, including Saks.com.  The first $50 credit is valid January through June, and the second $50 credit is valid July through December each year.
Dell Credit:  Business Amex Platinum cardholders normally receive $200 in annual Dell credits ($100 semi-annually, similar to the Saks credit timing).  However, in 2020, cardholders received $200 semi-annually for $400 total.
Exclusively Temporary Credits
Grocery Store Credits:  For 2020, a variety of banks, including Chase, Citi, and US Bank, allow their travel credits on the Sapphire Reserve, Prestige, and Altitude Reserve, respectively to be redeemed for grocery store spending.
Streaming Credits:  Personal Amex Platinum cardholders are receiving $20 monthly credits for streaming services through the end of 2020.
Shipping Credits:  Business Amex Platinum cardholders obtain $20 monthly for any shipping-related charges through the end of 2020.  USPS is my favorite, but many easily use this credit with UPS and/or FedEx.
Wireless Credits:  Personal and Business Amex Platinum cardholders receive $20 monthly in wireless service credits through the end of 2020.
Increased Focus on Cash Back
From my perspective, one of the most positive recent developments in the hobby has been hobbyists' higher attention to redeeming for cash back.  I've turned points into cash back for years because I highly value the freedom of cash for travel and everyday spending.  You can cash out points at solid rates across the major banks.
Primary Options
Chase:  Perhaps the biggest splash in cash back news all year, Chase unveiled the Pay Yourself Back feature for Chase Sapphire Preferred and Chase Sapphire Reserve cardholders.  While Ultimate Rewards points are normally worth 1 cent per point for cash redemption, CSP and CSR cardholders obtain a 25% and 50% bonus on redemptions for certain spending.  The categories are grocery stores, home improvement stores, and dining through the end of this month.  There are expectations/hopes that this program will continue beyond September.  As I have been cashing out all of my Ultimate Rewards at the 1 cpp rate for years, upgrading to the Chase Sapphire Reserve for a 1.5 cpp cashout rate was a no-brainer for me.
Amex:  Schwab Platinum Amex cardholders can effectively cash out Membership Rewards points for 1.25 cpp.  This has been a solid, reliable redemption option for years.
Citi:  Premier and Prestige cardholders can cash out ThankYou points for 1 cpp via a few different methods.  If those cardholders also have the Rewards+ card, they can effectively redeem at 1.1 cpp thanks to the 10% points back feature of the Rewards+ card (up to 100k ThankYou points redeemed annually).
Other Solid Values
Elevated Earning Rates
It seems that bonus earning rates have been steadily increasing for years.  Yes, this can lead to inflated currencies, primarily in the airline miles and hotel points sectors.  But, knock on wood, cash out rates for bank points have stayed fairly static.  That said, I mitigate against inflation of these points by consistently cashing out my bank points at least monthly.  Effectively, these increased earning rates have led to more lucrative everyday rewards for the same spending.  Here are what I consider the standouts in bonus category earning in the past few years:
Amex Gold: Earn 4x Membership Rewards points for up to $25k in spend at U.S. supermarkets per calendar year.  This amounts to 5% cash back on all grocery spend for Schwab Platinum Amex cardholders.  For active hobbyists, the 25k limit is off putting, but in my experience Amex has been generous in approving multiple Amex Gold Card accounts.  Also, you can easily upgrade from a Personal Amex Green card or downgrade from a Personal Amex Platinum card for another Amex Gold card. (Learn More)
Citi Premier:  Over the summer, Citi unveiled unlimited 3x ThankYou point earning on grocery spend.  I love the ThankYou point versatility for cash back and a newer method (read more here and below).
Chase Ink Business Cash:  This card earns 5x Ultimate Rewards points for up to $25k of office store purchases per cardmember year.  Like the Amex Gold, while I'm not wild about the $25k limit, it's easy obtain and hold multiple accounts.  Product change your way to more capacity!
Chase Freedom Flex:  In addition to carrying over the Freedom's quarterly 5% bonus categories, the Flex adds 3% cash back for all drug store and dining spend.  It will get even better if the Pay Yourself Back feature hangs around long term. (Learn More)
Referral Bonuses
Not a new player in the game, many banks offer bonuses for referring others to credit cards.  I specifically highlight Amex here, as they have taken the flexibility and everyday rewards to a new level with their referral program.  Amex cardholders can earn travel or everyday rewards in their preferred currency regardless of what card the person referred is actually approved for.  And referral rates have reached 30k Membership Rewards recently.  From my perspective, even their "normal" referral rates in the 10-20k MR range are generous.  A higher referral bonus alone may be reason enough to apply for another Amex card when in two-player mode.  Thanks to Amex, I (and many of you) will effectively earn well over a thousand dollars in referral bonuses this year by just referring our spouse/partner and vice versa.  These referral bonuses are taxable, but so what?
A Special Shout-Out to Citi and Shop Your Way
Citi ThankYou points are redeemable with 20% more value for gift cards at Shop Your Way.  Rewards+ cardholders effectively obtain 32% more value for this redemption thanks to the 10% points back feature.  Like the Frequent Miler, I think this redemption option is a big deal.  Many others have responded with a "meh" – indeed, this option isn't a great fit for everyone.  That's fine.  Personally, I highly value the ability to obtain 1.32 cents per ThankYou point via this mechanism for everyday rewards.  I've redeemed a considerable amount of ThankYou points already, and I plan to continue doing so.  Hopefully, this option sticks around long term.
Opportunities for Savers
All of the above items have the following in common: the everyday rewards can be used to replace actual spending.  Anyone, including those looking to reach financial  independence, can use their everyday rewards to effectively decrease their spending and save more.  Going a step further, the savings can be invested to maximize long term growth and provide tax benefits.  As I've described, my sensible spending FI guiding principle was the foundation for how I reached financial independence.  By spending less, I was able to more actively save and soundly invest.
It is tempting to think of all of the above everyday rewards as "free stuff" and unknowingly allowing lifestyle creep take over.  Admittedly, I'm doing my best to resist this with the Amex wireless credits – I'm enjoying and knowingly getting used to having more data.  Weening off this will be painful but worth it once this credit ends.
In general, I'm a fan of everyday rewards' growth.  More options is always good, but it can also be overwhelming.  Identifying your optimal redemption strategy becomes even more challenging.  Like always, identify or revalidate your goals (travel-related and otherwise).  Often, the solution is not extreme; I've found it to be more gray than anything.  In other words, you may find a combination of travel and everyday rewards is best for you.  I'm in this camp, although it may skew one way more than the other based on our current goals.
Regardless, the growth of everyday rewards presents lucrative opportunities for cardholders, particularly those of us who live within our means – in a general financial sense but also in terms of rewards redemption.
The Growth of Everyday Rewards – Where To From Here?
I'm intrigued to see where everyday rewards evolve after we get past the COVID-19 pandemic.  Will the 2020 everyday credits be completely eliminated, or will they stick around in some form, maybe at lower rates?  Will credit card bonus category earning rates continue to increase?  Or will banks create new options for cashing out points?  My unscientific opinion is that credits will stick around in some form, but not necessarily with the same levels or types.  As travel gets closer to some version of normal, cardholders will gravitate back to some traditional card benefits.  But knowingly or unknowingly, I think the banks have created a new audience for everyday rewards and perks, and it will be in their best interest to somehow appease these cardholders.
I expect certain cards' earning rates to grow, particularly the Chase Sapphire Preferred and Reserve (as some have already postulated).  Chase obviously has a plan here, and we all look forward to hearing about it.  But I'm not expecting any new, groundbreaking options for cashing out points.  In my opinion, it behooves banks to not make this option too easy for cardholders.  That said, I'm cautiously optimistic that Chase's Pay Yourself Back feature will survive in some form.
The Growth of Everyday Rewards – Conclusion
Personally, I consider the evolution of credit card rewards beyond travel an intriguing, promising development.  Our travel habits change as our life seasons do, and our rewards can increasingly and compatibly do the same!   Not only am I pleased with our present capabilities to obtain everyday rewards, I'm excited to see what comes next.  What are your favorite everyday rewards?
Disclosure: Miles to Memories has partnered with CardRatings for our coverage of credit card products. Miles to Memories and CardRatings may receive a commission from card issuers.
---
New Card - Capital One Venture X Business 150K!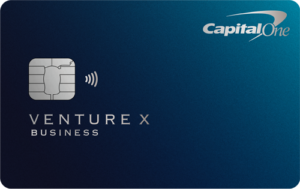 Capital One Venture X Business
earns 2X miles on everyday purchases plus up to 10X in bonus categories. You also get access to Capital One lounges plus an annual travel credit & anniversary bonus. Right now you earn
bonus_miles_full.
---
Opinions, reviews, analyses & recommendations are the author's alone, and have not been reviewed, endorsed or approved by any of these entities.