Disclosure: Miles to Memories has partnered with CardRatings for our coverage of credit card products. Miles to Memories and CardRatings may receive a commission from card issuers. Opinions, reviews, analyses & recommendations are the author's alone, and have not been reviewed, endorsed or approved by any of these entities. Links in this post may provide us with a commission.

Complete Guide to American Express Membership Rewards Points
Due to updates and changes over time, we've overhauled our guide to American Express Membership Rewards points. This is another flexible / transferable points currency, meaning these points have a ton of different uses. Membership Rewards are earned by using specific American Express cards. These are some of the most highly-prized points out there, due to their flexibility and the value that can be obtained when redeeming them.
Amex Membership Rewards
American Express has an extensive selection of transfer partners to which you can transfer your rewards points. More options means more value.
The American Express Membership Rewards program is home to some of the most popular rewards cards on the market including the Platinum Card from American Express (see our benefits guide) and the Everyday Preferred Card.  Each of these cards earns Membership Rewards points, rather than other rewards like cash back or miles for a specific airline.
There are different methods available to earn Amex Membership Rewards (MR). Most MR earnings opportunities are tied to credit cards, but there are other ways, such as referral bonuses.
Updated 11/5/21
Value of American Express Membership Rewards Points
The value of American Express Membership Rewards varies based on the redemption method. There are several ways to redeem rewards points, so your personal valuation will depend on your preferred method of redemption. Of course, your objective should be to get the maximum value out of your points, but it really depends on what makes sense for you. The goal of this guide is to give you all the information you need to understand the ins and outs of this lucrative program and figure out the best redemption methods for yourself.
The absolute minimum value you should get for MR points is 1 cent each, since you can redeem them at 1 cent a piece for many different gift cards. However, there are much better uses. The Amex website is resource for learning about your redemption options, as well as the value of your points. It even has a calculator to let you know what your points are worth in various scenarios.
However, from our research, we find that the average redemption value on Membership Rewards points is 2.4 cents each, so we will reference that throughout this guide.
Membership Rewards Program Rules Overview
American Express has application rules for opening credit card accounts with them. Read about that here.
Once you have Membership Rewards points, there are some key rules on what you can and can't do.
Point Transfers
There are 3 different types of transfers we want to talk about here:
To another person's Amex account: you cannot transfer from your Amex MR account to another person's MR account. Combining points this way is not allowed.
From one of your cards to another: you can combine all of your American Express credit cards into one online profile, even if it's a mix of business and personal credit cards. Thus, all of your MR points should easily one up in one pool. You won't need to transfer them around.
From Amex to loyalty programs with airlines and hotels: you can transfer to your own loyalty programs whenever you want. We have a guide on how to do that here. If you have someone listed as an authorized user on one of your cards that earns MR, and they've been on the account 90+ days, then you can transfer your points to that person's loyalty account.
When transferring to airline and hotel programs, see our guide to how fast these transfers occur.
Difference Between Types of Cards That Amex Offers
What most people think of is a credit card. The bank gives you a "credit limit", which is how much you can spend on the card before you can't buy any more. At this limit, you must pay the bill before you can spend any further. That limit is fixed each month. You can pay some or all of the bill (please, always pay all of it, to avoid paying interest), and you're allowed to carry a balance forward to the next month.
On the other hand, Amex does offer cards with no preset spending limit. How much you can spend on the card changes, based on factors like your spending and payment habits, your credit score, and relationship with American Express. While there's no preset spending limit, don't take this to mean you have unlimited spending power. With these cards, you must pay the bill in full each month.
These cards also have a "Pay Over Time" feature, which you can read more about here. If you activate this, you can carry a balance by not paying the full bill this month (again, this isn't a good idea).
Point Purchases
You can purchase Amex Membership Rewards points in increments of 1,000, only in conjunction with a points transfer to a loyalty program. The price per point is 2.5 cents each, and there is a minimum purchase threshold of 1,000 points.
Remember that we said MR points are worth 2.4 cents on average, so you would pay more than this to buy them. Ensure you're getting more out of this deal than what you're spending.
Membership Rewards Cards for Individuals
The Platinum Card: Click here for full benefits guide
American Express Gold Card
American Express Green Card
Blue from American Express
Amex Everyday Credit Card
Amex Everyday Preferred Credit Card

Membership Rewards Cards for Small Businesses
The Business Platinum Card
American Express Business Gold CArd
Business Green Rewards Card
Blue Business Plus Credit Card
Guide to Earning American Express Membership Rewards
Credit card welcome offers
Credit card spending

Bonus category earnings
Big spend bonus

Amex Offers
Promotional offers
Referral bonuses
Welcome Offers
The best way to earn a big chunk of Membership Rewards points is through card welcome offers. American Express has many Membership Rewards cards, and you can earn a bonus for signing up once on each card. It's important to remember that you can only earn the welcome offer once for each card, so it's generally best to wait until the offer is at its highest point.
However, we believe American Express typically considers 7 years to be the "lifetime" limit. After this, you can probably get the welcome offer again on a credit card you've had before. However, there's no guarantee.
The best offers are often targeted for specific individuals (i.e., you'll get an offer in the mail or email). However, we also see great promotional and short-term public offers, which are available to everyone. Either way, best offers and analysis are always covered at Miles to Memories.
Credit Card Spend
Another way to earn points is through credit card spend. Many Membership Rewards cards offer only 1 point per dollar for all purchases, but there are plenty of opportunities for bonus category earnings and big spend bonuses.
You can see our detailed guide to bonus categories here. Here are some of the best bonus categories on Amex credit cards:
5x earning – Airfare purchased directly with the airline or travel purchased at AmexTravel.com when using The Platinum Card
4x earning – the 2 categories you spend the most on each month with your Business Gold Card
4x earning – worldwide restaurants when using your Gold Card
4x earning – U.S. supermarkets when using your Gold Card (up to the first $25k in spend at supermarkets each year)
3x earning – Travel (including transit), such as flights, hotels, tours, car rentals, ride shares, buses, subways, third-party travel websites and amextravel.com when using the American Express Green Card
2x earning – all purchases using your Blue Business Plus (up to the first $50k in spend each year)

Amex Offers
Amex Offers is an excellent program that is available on all the Membership Rewards earning cards. Often times, the offers give bonus MR points, instead of cash back, for completing an offer. Check out this post discussing the overall value of Amex Offers for Membership Rewards points.
American Express Promotional Offers
Amex likes to send out targeted offers to cardholders for a variety of activities, including adding authorized users to existing accounts, upgrading your card to a version with more perks and a higher fee, completing a certain amount of spend within a specified period of time, etc.
You can see examples here for authorized user, card upgrades, and spending bonuses.
Referral Bonuses
American Express has an official referral program. Simply visit the referral site and enter your information to see your offer. Offers for referral bonuses also come through email, so you should always open your emails from Amex.

Guide to Redeeming American Express Membership Rewards
Transfer partners
Book through the travel portal
Redeem for merchandise
Statement credit
Apply points at checkout
Redeem for gift cards

Transfer Partners
One of the best ways to maximize the value of Membership Rewards Points is to transfer them to Amex's Travel Partners to book award tickets or free nights.  Amex periodically offers transfer bonuses between 30% and 50% that can greatly increase the value of your redemption. In general, unless a good transfer bonus is available, you're better off keeping Membership Rewards points in your account until you have a specific redemption. Membership Rewards points usually transfer instantly so it's possible to look for available awards before you convert points to miles.
How to Transfer
Airline Transfer Partners (Transfer Rate )
Aer Lingus (1:1)
Aeromexico Club Premier (1:1.6)
Aeroplan Air Canada (1:1)
Alitalia MilleMiglia (1:1)
ANA (1:1)
Cathay Pacific Asia Miles (1:1)
Avianca Lifemiles (1:1)
British Airways Executive Club (1:1)
Delta SkyMiles (1:1)
Etihad Guest (1:1)
Flying Blue Air France KLM (1:1)
Hawaiian Airlines (1:1)
Iberia Plus (1:1)
JetBlue (1:.8)
Singapore Airlines Krisflyer (1:1)
Emirates Skywards (1:1)
Virgin Atlantic Flying Club (1:1)
Hotel Transfer Partners
Marriott (1:1)
Hilton Honors (1:2)
Choice Privileges (1:1)
Programs in bold denote unique partners that don't receive transfers from other points programs.

Book Through the Travel Portal
Depending on which Membership Rewards cards you have, you may be able to get increased value when you use your points to book travel through the AmexTravel.com portal. For example, with the Business Platinum Card, you can redeem your points for 1 cent each on the airline of your choice or any premium class ticket and then receive 35% of those points back. That's a value of of 1.54 cents a piece.
See also: Get 50% More Value From Your Amex Membership Rewards with this Awesome Travel Benefit
Redeem for Merchandise
This is a terrible use of your points. The value is around .5 cents a point. If you're looking to purchase retail items with your points, you're much better off redeeming points for a gift card.
Statement Credit
Unlike other flexible points programs, the value of points used for statement credits is 0.6 cents. With other banks, you can get statement credit at 1 cent per point. This is not a good use of Membership Rewards points.
Apply Points at Checkout
You can use your Membership Rewards to check out as designated retailers. This is not a very good value for your points, because they are worth 0.5-0.7 cents each in this manner. This option is available at Ticketmaster, Rite Aid, Seamless, Staples, NYC Taxis, Newegg, Grubhub, Expedia, Boxed, Best Buy, and Amazon.
However, the latter deserves special attention. No guide to American Express Membership Rewards would be complete without telling you when this can be advantageous. You can redeem your points for 1 cent at Amazon most times. We still don't recommend this, but there are regular promotions where you could use just 1 point to get more than 10% off or a fixed dollar amount of discount on your purchase. Read more about these here.

Redeem for Gift Cards
A better (but not the best) use is to redeem points for merchant gift cards. You'll typically get 1 cent per point value here.
Final Thoughts
There's a reason American Express Membership Rewards points are so highly regarded. Through this guide, we've looked at the variety of ways to earn points and then the many ways to redeem them. Instead of earning points one way on one card, you can earn them many ways across many cards. This is incredibly powerful and makes these points highly valuable. Obviously, the value depends on how you use them, and that value can vary greatly.
Disclosure: Miles to Memories has partnered with CardRatings for our coverage of credit card products. Miles to Memories and CardRatings may receive a commission from card issuers.
---
New Card - Capital One Venture X Business 150K!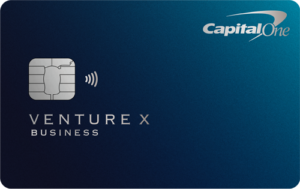 Capital One Venture X Business
earns 2X miles on everyday purchases plus up to 10X in bonus categories. You also get access to Capital One lounges plus an annual travel credit & anniversary bonus. Right now you earn
bonus_miles_full.
---
Opinions, reviews, analyses & recommendations are the author's alone, and have not been reviewed, endorsed or approved by any of these entities.