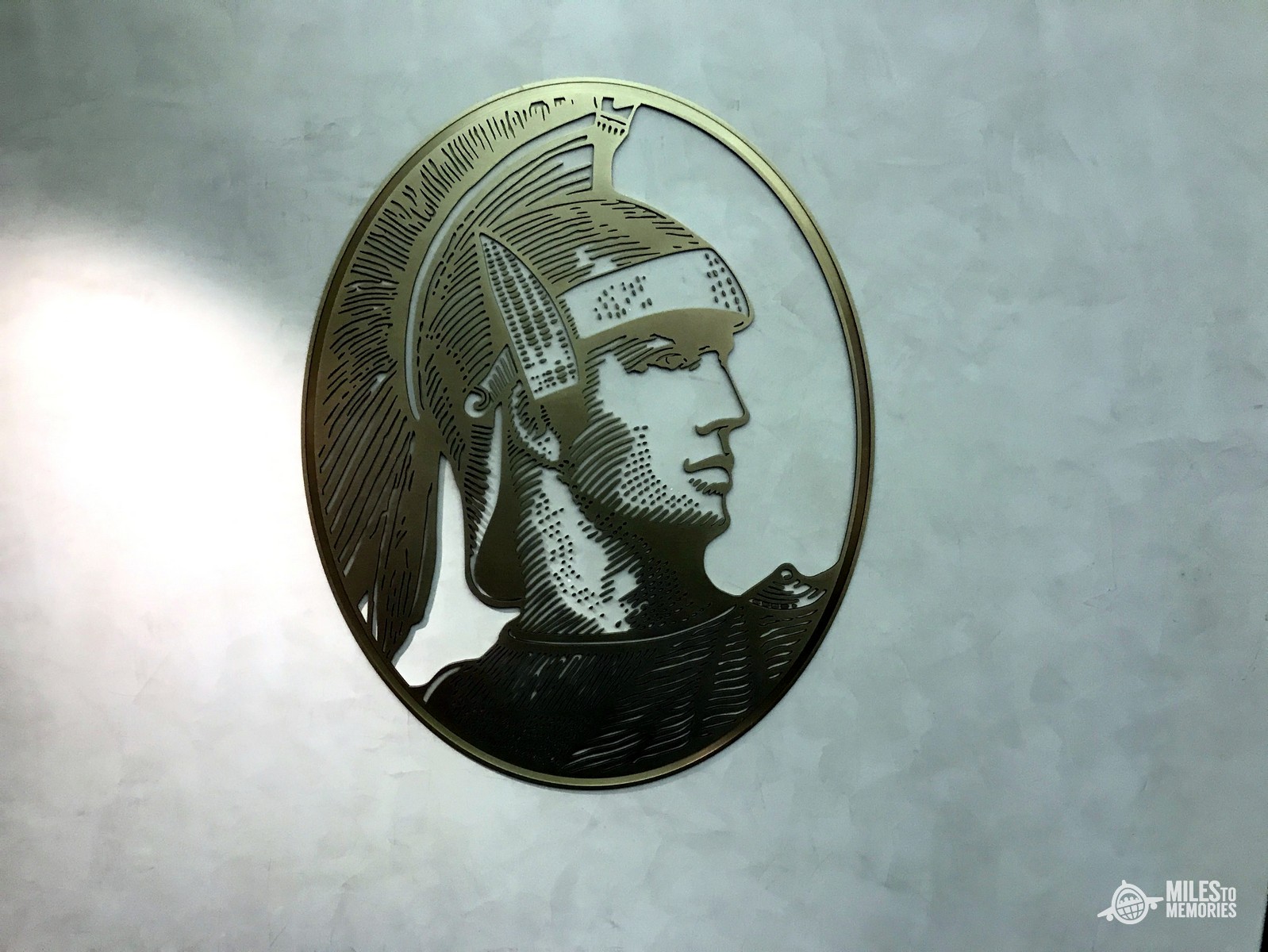 Amex Platinum Benefits Guide: Maximize Value
The American Express Platinum Card is generally considered one of the top premium travel cards on the market, thanks to its endless number of benefits, unique perks, and ability to earn Membership Rewards Points. This happens to be a great time to sign up for the card with the targeted 125,000 point offers that people can get right now. In our Amex Platinum benefits guide, I will discuss the over 40 unique perks of your American Express Platinum card.  This will particularly helpful for the slew of new cardholders who just signed up, as well as the many changes in perks & benefits recently.
Updated 11/6/22 with changes to Equinox credit and new Hertz status.
Amex Platinum Benefits Guide Overview
The Amex Platinum card has so many benefits we thought it would be helpful to break them down for you and give you a little more information. I've highlighted and linked to relevant content from our site where appropriate to save you time. The not so great thing about the Platinum Card is the annual fee, which is going up to $695 for the personal version. Luckily, there are some ways to offset this fee and still get huge value from the card. You should also call every year when the annual fee is due for a retention offer. Here's one example of a  successful retention call.
One thing I want to note is that you'll notice this guide covers the Personal Version of the Platinum Card. While there is a ton of overlap between the personal and business versions, I feel that the differences are enough to warrant a separate post for the business version.
Related: How Amex Platinum Can Get You Free Changes & Cancellations on American Airlines Without Status

Membership Rewards
Membership Rewards Points are extremely valuable. They are so valuable and useful that I devoted weeks of my life to doing a 2000 word post to teach people all the ways to earn and redeem them. You can check that out here: American Express Membership Rewards Points Guide: Including Best Ways to Earn and Redeem Rewards Points.
Additionally, the Platinum Card offers arguably the best return on spend for airfare as well as 5x points on certain hotel bookings.
5x Points on Airfare (This is on both AmexTravel.com and with airlines directly.) Note you will also receive airline miles from the airlines when flying on paid tickets.
5x Points on prepaid hotels booked through AmexTravel.com
Annual Credits
$300 SoulCycle At-Home Bike Credit: Receive a $300 statement credit with every purchase of a SoulCycle at-home bike, up to 15x per calendar year. An Equinox+ membership is required to purchase a SoulCycle at-home bike and access SoulCycle content. Must charge full price of bike in one transaction. Shipping available in the contiguous U.S. only.
$300 Equinox Credit: $300 a year credit, changed from $25 a month. This works on all membership types, including online classes (the on-demand fitness app).
$240 Digital Entertainment Credit: Given as $20/month on eligible purchases or subscriptions with Peacock, Audible, SiriusXM, and The New York Times. Disney+, The Disney Bundle, ESPN+, and Hulu have been added as well now. (You can use Hulu to get HBO Max too)
$200 Annual Uber Credit + Uber VIP Status: Our Guide to Amex Platinum Uber Credit
$200 Annual Airline Fee Credit: See Complete Guide to Maximizing Your Travel Credits
$200 Annual Hotel Credit: On prepaid bookings at Fine Hotels + Resorts® or The Hotel Collection properties made through American Express Travel
$179 CLEAR Credit: Annual statement credit for a CLEAR membership
$100 Annual Saks Department Store Credit: How to Use the $100 Saks Credit
$100 Fee Credit for Global Entry or TSA Pre✓ (every 5 years): Check out our 3 Part Guide to Global Entry
Monthly Walmart+ Credits: Receive a statement credit for the $12.95 monthly fee for Walmart+ ($12.95 per month, plus taxes) when paid for with your Platinum card.

Amex Offers
Amex offers can save you a ton of money and are a great way to get extra cashback or membership rewards points at a huge selection of retailers. Click here for Amex Offers we've posted about in detail.

American Express Global Lounge Collection: Related Posts and Info
Lounge Collection Programs and Partners: Official Page
The Centurion Lounge
Delta SkyClub
Priority Pass Select*
Airspace
Escape Lounges
Travel Booking Benefits
The Fine Hotels & Resorts program is a collection of luxury hotels that give you awesome perks for booking through Amex Travel.
Room upgrade upon arrival, when available
Daily breakfast for two people
Guaranteed 4pm late check-out
Noon check-in, when available
Complimentary Wi-Fi
Unique amenity valued at US$100, such as a spa or food and beverage credit
Guide to Amex Fine Hotels and Resorts Collection.
Book The Hotel Collection with Amex Travel and get the following benefits at participating properties when you stay at least two consecutive nights:
$75 Hotel Credit, to spend on qualifying dining, spa, and resort activities
Room upgrade upon arrival, if available
Pay with your Platinum Card and get 5X Membership Rewards points per dollar spent
Pay with Points for all or part of your hotel stay
Click here for my Complete Guide to this excellent benefit: Complete Guide: American Express Platinum's International Airline Program Discount. Offers flight discounts on premium economy, business and first class fares for participating airlines on up to 8 tickets when tickets are booked through Amex Travel and the Platinum Cardholder is flying on the itinerary. The list of airlines changes regularly but there are over 20 participating including Delta, American and Air France.
Premium Private Jet Program
Receive a 20% discount on Wheels Up Connect and a 40% discount on Wheels Up Core memberships. Plus, get a $500 or $2,000 credit added to your Wheels Up account to use toward your initial flight within your first year, depending on membership type. For more information, visit here.
Insider Fares
When you search the Amex travel portal for airfare you will often see something called "Insider Fares" which give you a discount on flight prices if you pay the full cost in points. I have seen these deals on Alaska, Delta and American flights, though I assume there are other airlines included.
I recently used the Cruise Privileges Program and found the benefits were decent. I got an additional membership Rewards Point for each dollar of spend, a $200 on board credit and a decent bottle of champagne.
Earn 1 additional Membership Reward Point when you pay with your Amex card.
The Luxury Travel Collection Membership
New Amex Platinum Benefit Promises Flight Discounts on United, Lufthansa & More. But is it a Perk or Bait and Switch?

Amex Platinum Benefits Guide – Elite Loyalty Status
Marriott Gold Status
25% bonus on eligible spend
2 p.m. late checkout, subject to availability
Enhanced room upgrade (usually better view / higher floor)
Hilton Honors Gold Status
Includes Room Upgrades, Free Breakfast, bonus earnings and more. See all benefits here. Hilton Honors Program Details.
Rental Car Elite Status
Complimentary memberships for you, including special upgrades and savings, in premium car rental programs of Avis, Hertz, and National Car Rental.
Hertz President's Circle Elite Status
Starting 11/3/22 cardmembers now get Hertz President's circle status which comes with some perks that may be of use. That includes being able to skip the counter at check in, add a free additional driver, expedited returns, and a 4 hour grace period on returns. (HT Travel With Grant)
Services
Concierge Assistance: How much value you get out of this benefit really depends on you. If you utilize it, the concierge service can save you time and get tasks accomplished for you. Check out this thread on Flyertalk for all sorts of crazy request and outcome stories.

Complimentary Memberships
ShopRunner: Free 2 days shipping with participating merchants. I get a ton of use out of this benefit with some of my favorite stores like Express and Under Armour.
InCircle: Another shopping benefit that allows you to earn points on purchases from Neiman Marcus, Bergdorf Goodman and more without having a store card.
Amex Platinum Benefits Guide – Shopping Benefits
For a comparison of some popular cards protection benefits: Complete Guide to Credit Card Shopping Benefits
Amex will extend the manufacturer's warranty of 5 years or less for an additional 12 months.
Protect eligible purchases made on your Card when they're accidentally damaged, stolen, or lost, for up to 90 days from the date of purchase.
If you try to return an eligible item within 90 days from the date of purchase and the merchant won't take it back, American Express may refund the full purchase price (excluding shipping and handling), up to $300 per item, up to a maximum of $1,000 per calendar year per Card account, if you purchased it entirely with your eligible Amex Card.

Travel Protections
American Express added trip delay insurance to many of their premium cards in January of 2020. This will come in handy if you book a flight to earn the 5X Membership Rewards. If you flight is delayed by 6 hours or more you will now have some protections.
This is one of my favorite benefits on the Platinum card that I have never had to use thankfully.
You can be covered for eligible lost, damaged, or stolen baggage when you purchase the entire fare for a Common Carrier ticket (e.g. plane, train, ship or bus) on your eligible Card.
When you use your eligible card to reserve and pay for the entire eligible vehicle rental and decline the collision damage waiver at the rental car counter, you can be covered if the car is damaged or stolen.

Amex Platinum Benefits Guide – Final Thoughts
As you can see, the American Express Platinum Card has a ton of benefits and depending on your needs it may very well be worth the $550 annual fee. Before applying make sure you check to see if you're eligible for 100k Welcome offer. Platinum also happens to be my favorite premium card because of the elite status at Hilton and Marriott and the Membership Rewards program. Here's our American Express Membership Rewards Points Guide: Including Best Ways to Earn and Redeem Rewards Points.