Disclosure: Miles to Memories has partnered with CardRatings for our coverage of credit card products. Miles to Memories and CardRatings may receive a commission from card issuers. Opinions, reviews, analyses & recommendations are the author's alone, and have not been reviewed, endorsed or approved by any of these entities. Links in this post may provide us with a commission.

Hunting for ThankYou Point Value & Finding an Obscure, Lucrative Option
My favorite high value Citi ThankYou Point redemption for Disney World is dying soon.  To be exact, it's dying on April 10th, 2021 when Premier cardholders can no longer redeem points with a 25% bonus for travel via ThankYou.com or Citi's Cruise and Tours Department.  Since Citi's announcement, I've been periodically reflected on my long-term need for ThankYou points, including if I need them at all.  With only a few months left, I decided it's time to get serious about searching for viable alternatives.  Before describing my hunt for ThankYou point value, I'll first review the ThankYou point-earning cards I hold with Citi.
Our Citi ThankYou Point Card Portfolio
My wife and I each hold Citi Premier and Rewards+ accounts.  As I previously mentioned, we enjoy the 25% extra point value we get from our Premier cards.  On the Rewards+ side, we like the 10% points back and round up features.  Simply by holding the Rewards+ cards, we each obtain 10% more value from our ThankYou points (up to 100k redeemed annually).  And I love the low scale, high earning rate play with the round up feature of the Rewards+.  We collectively hold three Double Cash accounts, which we can then transfer to our ThankYou accounts as needed.  Essentially, these cards are 2x ThankYou points everywhere cards.  More recently, we've particularly enjoyed the 3x earning of the Premier card at grocery stores.
Earning 2x and 3x ThankYou points at a minimum on all Citi spend is great, but what's the point if I haven't found worthy long-term redemptions?  So the search begins…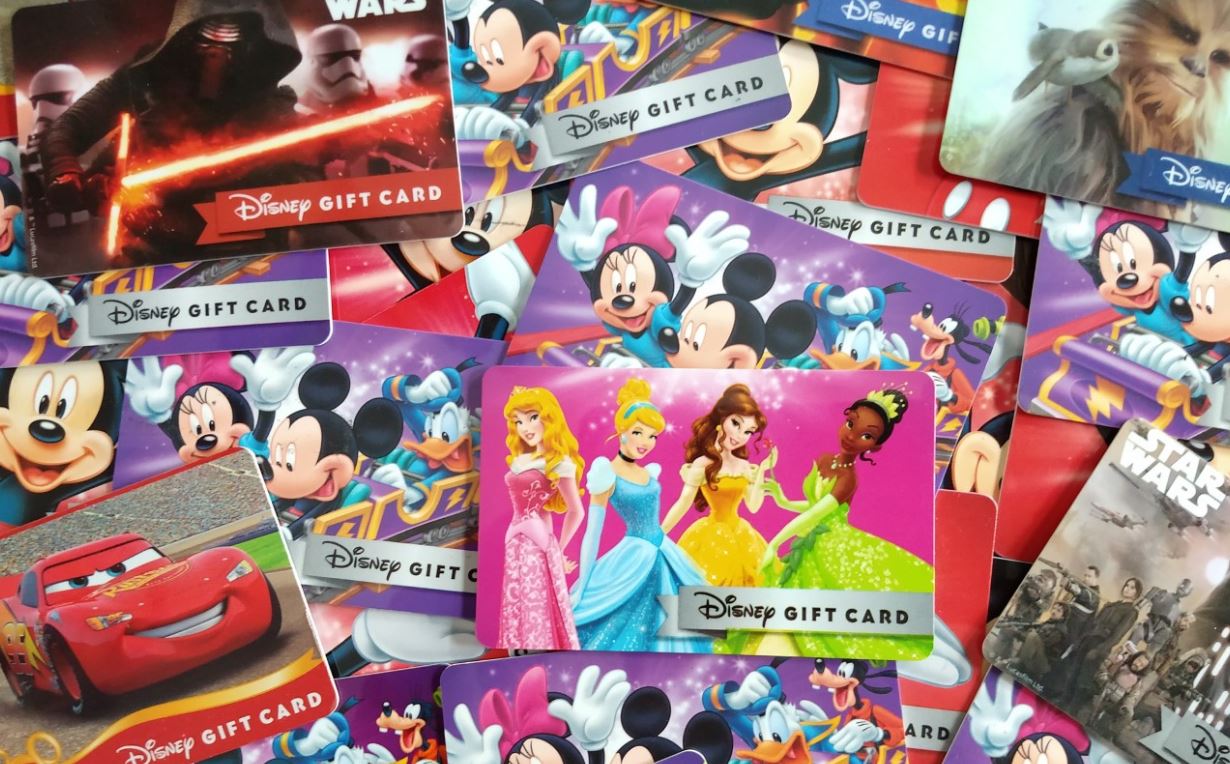 Gift Cards
Citi offers a variety of merchant gift cards on ThankYou.com.  Redemption rates are usually 1 cent per point, although they periodically hold sales where redemptions are discounted 10-20% or so.  Unfortunately, from what I've seen, those deals are for restaurants, movie theaters, and other stores you can find discounted gift cards elsewhere.  This essentially makes the Citi Double Cash a 2% back card and the Citi Premier a 3% back card in certain spend categories for gift card redemptions.  Those rates tick up slightly to 2.2% and 3.3% for Citi Rewards+ cardholders on the first 100k ThankYou points redeemed annually.  Here are the cards ThankYou.com offers which I find most useful for our lifestyle:
Target
Lowe's
Home Depot
Hotels.com
Mandarin Oriental
There's a good mix of gift cards for everyday rewards and travel available.  While I find the above gift card options useful, I'm not particularly excited about any of these, even at the 2.2% and 3.3% rewards rates.  What else can I do?
Cash Out Options
While not as user-friendly or lucrative as Chase or Amex, Citi does enable cardholders to cash out their ThankYou points.  Here are the most prominent options:
Cash Rewards:  ThankYou points can be redeemed for a check in a denomination of $50 or $100.  Redemption rates are 0.5 cent per point for Premier holders and 1 cent per point for Prestige holders.
Statement Credit:  Cardholders can redeem at the same valuations as cash rewards for at a more varied set of denominations.
Mortgage Check:  Cardholders are eligible to redeem points for a mortgage check at a rate of 1 cent per point.  This process is more flexible than it seems.
Similar to what I described in the gift cards section, Rewards+ cardholders can turn their Citi Double Cash and certain Citi Premier spend into 2.2% and 3.3% cash back.  Hmm, ok.  But can I do better?
Points Transfer
Citi has an eclectic set of transfer partners.  Here's a refresher:
AeroMexico
Cathay Pacific
Avianca
Emirates
Etihad
Eva
Air France/KLM
Intermiles
JetBlue
Malaysia
Qantas
Qatar
Shop Your Way
Singapore
Thai
Turkish
Virgin Atlantic
Many great redemption options are available with the above partners, some better than others.  I'm particularly a big fan of high value options with Singapore, Air France/KLM, Virgin Atlantic.  But I have so many ways into those programs with other points currencies, and I don't want to commit to any of those programs for the foreseeable future, anyway.  Shop Your Way was great, until it wasn't.  Argh.
Then it hit me.  There was a partner here that unlocked another option that I vaguely recalled.  JetBlue!  What's so special about JetBlue to me?  They are on Points Loyalty Wallet from Points.com!  Why does this matter?  Points Loyalty Wallet allows users to exchange certain points currencies.
Exchanging with Points Loyalty Wallet
In years past, I had exchanged JetBlue points for Amtrak Guest Rewards points at a rate of 2:1.  I quickly found that the two programs can still be exchanged, but could I get the same valuation?  Let's see:
BINGO!  The JetBlue to Amtrak transfer rate is still 2:1.  I immediately knew I hit the jackpot.  How?  I've consistently obtained a value of 2.9 cents per Amtrak point on long-haul sleeper car travel.  Long-haul Amtrak routes are how I've predominantly redeemed in the past and how I plan to in the future.  On the low end, I get 2.5 cents per point value on my infrequent Acela business and first class travel.  This effectively makes a ThankYou point worth up to 1.45 cents for Amtrak travel.  Considering these rates, how would I do in regards to my Citi spending and redemption?
Remember, I can redeem Citi Double Cash rewards 1:1 with ThankYou points, essentially making that a 2x everywhere card.  My favorite spending on the Citi Premier revolves around the 3x grocery store category.  Incorporating the JetBlue to Amtrak transfer rate, the Double Cash is a 1 Amtrak point everywhere card.  The Premier is a 1.5 Amtrak points at grocery stores card.  Taking into account my Amtrak redemption values, I would obtain 2.9% in rewards on all Double Cash spend and 4.35% in rewards on Premier grocery store spend.  Even better, the first 100k in redemptions as a Citi Rewards+ holder reflects 3.19% and 4.785% in rewards on that same spend.  Jackpot!
Caveats
A couple obvious points are worth noting.  I'm a huge Amtrak fan and enjoy redeeming for travel on the rails.  Many (and likely, most) individuals will find this redemption useless in their situations.  Also, my wife and I each currently hold healthy Amtrak Guest Rewards points balances.  Consequently, by redeeming ThankYou points for Amtrak points, I'm opening myself up to an Amtrak devaluation long-term.  However, given our love of Amtrak, we want unlimited free travel with them, anyway, even if the program is devalued.
ThankYou Point Value – Conclusion
In hindsight, this redemption avenue has been sitting in plain view for me.  I've been busy with our priority redemptions for Disney World, though.  Regardless, it's another reminder that I should look around periodically for some of the obvious redemption options I may not have been focusing on.  In that vein, I'll continue looking at other angles of the ThankYou program for high value redemptions that fit our lifestyle.  But I'm glad I've found this Amtrak redemption option at a considerable value.  What are your favorite ThankYou point redemptions?