Disclosure: Miles to Memories has partnered with CardRatings for our coverage of credit card products. Miles to Memories and CardRatings may receive a commission from card issuers. Opinions, reviews, analyses & recommendations are the author's alone, and have not been reviewed, endorsed or approved by any of these entities. Links in this post may provide us with a commission.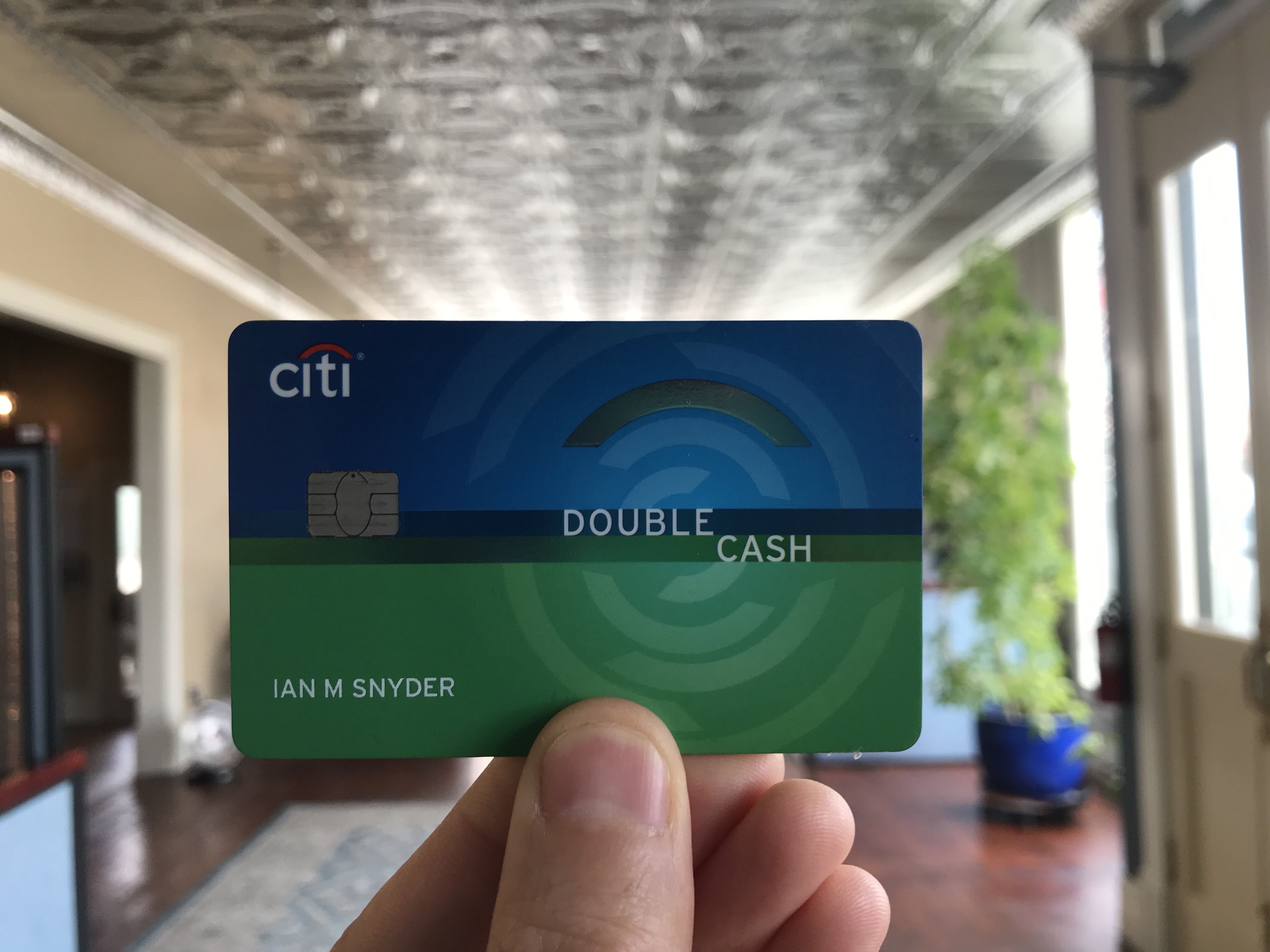 The Easy Best Citi Credit Card Combination
For the past several months one credit card combination has dominated my wallet when it comes to everyday spend: the Citi Premier and the Citi Double Cash. It's a simple duo of two simple cards, but this Citi credit card combination is pretty much the best option for me.
Why I Rock the Citi Premier and Double Cash
These two cards offer a simplicity that I really appreciate. The Citi Premier earns:
3x ThankYou Points on gas
3x ThankYou Points on grocery
3x ThankYou Points on restaurants
3x ThankYou Points on hotels
3x ThankYou Points on air travel.
This is a lot of 3x earning. The 3x on grocery that launched earlier this year was the biggest game changer for me. For any of the above expenses, I use the Citi Premier. It's pretty much the best all-around card.
For all other typical expenses, I pull out my Citi Double Cash Card. Rather than find other cards earning bonus points for specific retailers or categories, it's usually easiest to just earn 2x on everything. Beyond groceries, gas, and occasionally eating out, which are most of our monthly expenses payable by credit card, there are things like clothing, utilities, and kids' activities that fill out much of the rest of our spend. I don't have cards that earn bonus points on these categories, or any of the other random expenses.
So the simplest solution is best: default to the Double Cash. Always remember the KISS principle in life.
What I Like About This Citi Credit Card Combo
The primary draw is the ease of the combination. The Citi Premier hits *so* many bases. Gas and groceries are two major expenses, and it is nice to get 3x on so much of our spend. If only the card was a Visa so that I could use it for Costco gas! I need to get one of the other excellent cards for gas station spend.
I also like how cheap this credit card combination is. You can get better grocery earning with the American Express Gold Card, but the high annual fee is a turn off. I'd much rather spend $95 per year on the Citi Premier than $250 per year on the Gold Card. The credits are mostly useless for me, and I would have to spend a lot on the Gold to make it more lucrative than the Citi Premier. The Citi Premier grocery spend is also uncapped.
There are definitely combinations that rival this one in the Chase ecosystem. I have an Ink Preferred card, Ink Cash, Ink Unlimited, Freedom, and Freedom Flex. Here I have bonuses on travel (3x), office supply (5x), and drugstore (3x). Remaining spend enjoys unlimited 1.5x per dollar. The annual cost is the same as well, since the Ink Preferred is the only non fee free card.
While I do spend some on my Chase cards, the Citi credit card combination is easier and still lucrative.
Where This Combo Falls Apart
I will definitely note that I have an affinity for ThankYou Points since I can get great use out of them with their transfer partners. Not everyone will be in this situation, though, which I get. It is definitely a bummer that the Citi Premier no longer enjoys the 25% bonus when redeeming through their travel portal. This really cuts into the strategy for people who like to use their points to book whatever is most convenient.
If you cannot use any of the ThankYou transfer partners, this Citi credit card combination will likely not appeal to you, either. The best Citi ThankYou transfer partners in my mind are:
Turkish Miles and Smiles
Avianca LifeMiles
Singapore KrisFlyer
Flying Blue
Cathay Pacific Asia Miles
There are others that have some decent uses, but these cover most of the bases. Citi doesn't have any hotel partner programs, which is a major bummer.
My personal situation results in me transferring the majority of my ThankYou Points to Miles & Smiles and LifeMiles. My first several Turkish redemptions had an average redemption value of 7.0 cents per point. That's amazing.
Final Thoughts
The ease of these two cards cannot be understated. It's simple and effective for my points and miles needs. Once Citi opened the door to converting Citi Double Cash cash back into ThankYou points, I knew this was going to be a winning combination for me. Unless I'm working on a welcome offer, I put about 80% of my monthly spend across these two cards.
Oddly enough, I'm way more willing to do extra legwork on the redemption side of the hobby rather than the earning side. With a limited number of points, you have to make all of them count, which is why I appreciate the barrier to entry afforded by Turkish Miles and Smiles.