Boycott Summer Travel
There is no doubt that we are currently living in a weird world, a twilight zone so to speak. Things still have not returned to pre-pandemic ways, even as restrictions melt away and we move to an endemic train of thought. At this point, I am not sure that they ever get back to the "good old days" anyway. One thing that has suffered most, in my opinion, is travel. The travel experience is nowhere near what it was, whether we are talking about the process of getting there, the cost, the cleanliness of your room or even the experience when your boots hit the ground. That is a truth, a reality; one that we need to accept and our expectations need to be altered as well. I believe that all of this is going to reach a boiling point over the next few months though and many people are not going to be properly prepared. It is why I am thinking I may boycott summer travel. I just don't think the juice will be worth the squeeze, and I don't think I am alone either.
Summer Travel Is Next Level
Summer travel is always a bit chaotic. So many travelers are beholden to their kid's school calendar and this is the time of year they can have a little free reign while scheduling travel. No more squeezing a trip into a 3 or 4 day bank holiday weekend etc. Parents can schedule a week here or there instead of the rushed approach.
Even people without kids often prefer to travel in the summer months, when the weather is the best. My wife and I used to take a trip or two every summer even before kids, or miles and points for that matter.
All of this adds up to an influx of travelers you usually only see around the holidays, or spring break, the two times I normally avoid travel at all costs. A good chunk of the people during these busy times are infrequent travelers that are walking around with stress levels through the roof. Because of that they are ready to pop off at any slight convivence. Be ready for a Karen and Ken explosion over the next 3-4 months! That would be fine and all besides the fact that we naturally get hit with the fallout from that blast too.
This Summer Will Be Even Worse
So summer is already a crazy time to be on the road but I think this summer is the one summer to rule them all. (Catch the nerdy Lord of the Rings reference there?)
Airlines are still woefully understaffed. An issue they brought somewhat on themselves for cutting staff too deeply. That isn't the full story though. The pandemic also halted the pipeline for new hires and had a lot of people retire a bit early.  That equates to a problem that won't be solved for YEARS. We have seen what kind of chaos this has led to during other peak times. Think of all of the cancellations and flight changes we saw during the holidays, and over the last month during spring break. It will only get worse this summer! Airlines are so money hungry that they continue to put out schedules they know they will never be able to handle with their staffing levels. Even attempting it puts huge amounts of stress on the pilots, flight attendants, grounds crew and gate agents etc. They have just about had it, which creates an adversarial interaction with their customers.
Even if you get through the airport unscathed the experience on the ground is going to show warts too. The hotel will likely have staffing issues, even when many will be booked to capacity. This will lead to slow service, dirty rooms / public areas and not the smooth process you have become accustomed to. Then once in the area you will notice the same type of issues at local attractions and restaurants. It will require tons of patience on everyone's part this summer.
Prices Are Making Matters Worse & Points Don't Help Like They Once Did
Having said all of this, you know what really will send people into berserker mode? The fact that they had to sell their first born to be able to make the trip in the first place. Prices are absolutely INSANE! I have seen 90 minute flights going to $600 and hotels up to $1000 a night, things that would have been under $200-$300 each just a few years ago.
So, you are telling me the experience isn't going to be like it was AND you have to pay double? That is going to end well, isn't it?
The sad truth is miles and points don't come to the rescue quite like they have in the past either. Before, if the price skyrocketed we were all like, cool, that just means a better cents per point redemption for me. The problem is most programs have gone fully dynamic, added new expensive tiers, or at a minimum added peak and non peak pricing. That means that even with points you are likely going to be paying 25%+ more than you would have a few years ago. As redemptions become more and more tied to the cash rate the cost in points will increase when the cash prices do.
How Are People Affording This Craziness?
Quick aside, what family can even afford these prices without miles and points? I couldn't even imagine paying $5,000 out of pocket simply to go to Florida's west coast. I know there is a huge pent up demand for travel after the last few years, and vacation savings are bulging because of it, but the value is just not there anymore. When you pay a king's ransom you expect a king's reward. That has always been the joke about Disney, it is like paying for a used card, but at least the experience usually delivers for people. Is that $400 Spirit flight and $500 Hampton Inn two blocks from the beach gonna deliver though? People are going to be left feeling cheated all summer long.
Boycott Summer Travel – Final Thoughts
All of this, the prices, the watered down experience, the insanity of the less traveled and the headache of managing the constant schedule changes, has me thinking I'm gonna boycott summer travel. I have never been a huge summer traveler because of the crowds, I love living in the shoulder seasons, but my summer travels this year may be more sparse than any in the past.
Currently I have a trip with the family planned at the end of June to head back to Hyatt Regency Chesapeake Bay. But, that is about it until our MtM Diamond meet up in September in Mexico City. I had planned taking a trip with my son again in early June, like we did with Alaska last year, but even that is getting punted until the fall. The prices are a bit more reasonable then and hopefully the crowds are settled down at that point. I am sure I will mix a quick trip in there somewhere during the peak summer season, but I am not going to jam pack the schedule like I will for the fall and winter.
I suspect I am not alone in this thinking. From what I have heard from friends and read in Facebook groups and on Twitter etc. I think many people are going to slow down a bit over the next few months. Hey, sometimes a break is needed anyway. There is no shame in that!
Let me know your thoughts in the comments below. Are you going full steam ahead this summer or will you be boycotting summer travel a bit this year?
Disclosure: Miles to Memories has partnered with CardRatings for our coverage of credit card products. Miles to Memories and CardRatings may receive a commission from card issuers.
---
New Card - Capital One Venture X Business 150K!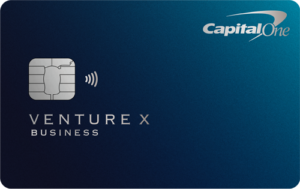 Capital One Venture X Business
earns 2X miles on everyday purchases plus up to 10X in bonus categories. You also get access to Capital One lounges plus an annual travel credit & anniversary bonus. Right now you earn
bonus_miles_full.
---
Opinions, reviews, analyses & recommendations are the author's alone, and have not been reviewed, endorsed or approved by any of these entities.