Chase's Frustrating Glitch With My World of Hyatt Card – What Is Going On?
What is that saying about making plans again? I will change it to if you want to make Chase laugh then make plans, because they are throwing a wrench into every single one I make.  Earlier in the summer I laid out my plan for my wife's World of Hyatt card.  I was going to do something a little different with it to maximize its value before closing it and reapplying for a new welcome offer.  Then they decided to launch the amazing Chase Freedom Unlimited and Freedom offers.  I changed our application game plan completely to make room for a Freedom card.  The only issue was that I already paid for the World of Hyatt credit card's annual fee so I need to wait for the free night to post before moving forward. I have been waiting and waiting…Chase's frustrating error is making me reconsider everything once again.
Update: So they say timing is everything.  Chase pretty much blew up this post with their new Freedom Flex announcement…we will be waiting for that for sure.  But I think the thought process is still worth reading through and the fact that Chase has billed me an annual fee after 11 months is surprising.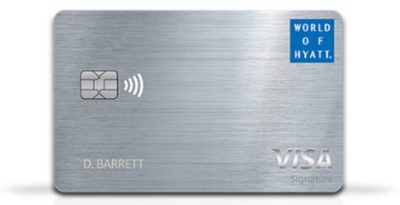 Why It Matters When The Free Night Posts
Normally I wouldn't really care about the free night posting in a timely manner.  The longer it takes the further out it pushes its usefulness, since it lasts a year from the issue date. More time is a very good thing in 2020 too.
Having said that, this year is a little different because I need to close the account before having my wife sign up for the Freedom Unlimited card. She already has 6 personal cards with Chase so she is pushing the limits of how many cards she can carry and the credit available to her.  With Chase's wacky algorithm shutting down accounts I don't want to press her luck.  And if I close the card I doubt I would get the free night certificate, even though I have paid the annual fee.
The World of Hyatt Free Night Mystery
I talked about Chase taking longer to post the World of Hyatt free night certificates last year.  So it was not unexpected this year, but even that drawn out reference point has come and gone.  Here is what last year's time frame looked like:
Annual Fee Posted – July 1
Email from Hyatt saying my award is waiting – July 21
Award place in my account – August 27
The strange thing is that my annual fee posted June 1st this year.  Why did it post a month earlier than normal? Who knows!  Chase has had their issues lately so maybe it is more bad IT on their part.
My assumption was that since the annual fee posted earlier that I should get the free night award earlier.  Well that assumption definitely made an ass out of me (as the other old saying goes).  The terms of the World of Hyatt card say the certificate should post 10 weeks from the anniversary date.  I guess I was silly to think it would post within 2 statements on when the fee was actually billed.
By them billing the annual fee a month early it also took away my chance to close the card within 30 days for a full refund.  If it had posted properly I would have been able to close the account when the new Freedom offers launched and get a full refund. Plus I essentially paid $95 for 11 months of card membership last year instead of 12.
Chase Offers No Help
I had my wife fire up Chase secure message to see what was taking so long. She said that the annual fee posted on June 1st and that it has been 10 weeks from then and she still had not received her certificate.
The response simply said it can take up to 10 weeks from her anniversary date and that her anniversary date was July 14th. That caught me by surprise.  Usually card companies bill the annual fee after the anniversary date.  I could maybe see billing it on the first of the month during the anniversary month but billing it a month and a half early?  That seems to be an error of some sort.
At first I figured it was because she upgraded to the World of Hyatt card from the old Hyatt card (which everyone will be transitioned out of soon).  But she did the upgrade in December so that isn't it.  And now I am stuck waiting till later in September to get this certificate.  Who knows if the Freedom Unlimited offer will still be around by then or not. The Chase rep said it comes when it comes and there is nothing they can do since it is set up in the system that way.  I have a feeling it will not post within even the 10 weeks since we still have not seen an email about earning it yet either.
Final Thoughts & New Game Plan
So that leaves me between a rock and a hard place.  I have heard rumors of a mid September end date for the Freedom offers, but they are just rumors.  I could simply wait it out and wait until an offer end date is confirmed and make a decision then.
Another option is to kiss our $95 goodbye and just close the card.  There is a chance the free night still posts to her account but I would more than likely just be out the cash.
She could also apply for the Freedom card now and test her luck on getting a 7th Chase personal card.
Lastly, we could just go back to my old plan and forget about the Freedom card.  Continue to spend on her World of Hyatt card for the 2nd free night and then have her apply for a new one a little bit down the road. Since we use most of our Ultimate Rewards points for Hyatt stays this isn't completely out of the question
Let me know what you think we should do in the comments & why.