This post may contain affiliate links - Advertiser Disclosure. As an Amazon Associate, we earn from qualifying purchases.

Dream Trip: How To Book The Trans-Siberian / Trans-Mongolian Railroad
Today, we'll look at a bucket list item for many: how to book the Trans-Siberian railroad. There are other train routes that are sometimes incorrectly called the "Trans-Siberian" but are actually something else, like the Trans-Mongolian and the less-famous Trans-Manchurian. We'll look at what those are, things you should know before going, and of course how to book the Trans-Siberian railroad (with the same tips applying to Trans-Mongolian & Trans-Manchurian, of course).
Table Of Contents
This is a long article, so here is what's in it:
The Differences – Trans-Siberian, Trans-Mongolian, Trans-Manchurian Railroads
Before anything else, let's clarify what these 3 different trains are.
Trans-Siberian – completed in 1916, it runs from Moscow to Vladivostok. It runs daily in both directions. Many people say "Trans-Siberian" when they actually mean other trains.
Trans-Mongolian – completed in 1955, this route connects Moscow and Beijing via Mongolia. This is a Chinese-run train with Chinese attendants in the train cars.
Trans-Manchurian – the Chinese section was completed by 1905 and linked to the Russian part when it was finished. This path also connects Moscow to Beijing but goes around (not through) Mongolia via Northeast China–Manchuria. This is a Russian-operated train.
In May 2016, I took the Trans-Mongolian train going East–starting in Moscow and ending in Beijing. I stopped for a few days in Irkutsk, in Siberia, as well as Ulaanbaatar, the capital of Mongolia.
Any of these routes can be done in either direction.
How To Book The Trans-Siberian Railroad
Booking tickets on the Trans-Siberian is simpler than the other 2 because it doesn't cross borders. There are also more options for your trip, such as train type, travel cabin, etc. There are more stops that you can get off at, as well.
Cost: Expect to pay around $170 US for 3rd class on the Trans-Siberian train. It's about $210 for 2nd class. That goes up if you use an agency, obviously.
At The Train Station
The absolute cheapest option for tickets within Russia is buying your tickets at the train station. If you don't speak Russian, this may be a bit daunting. However, you can look up routes & train numbers that you want, put it in Google Translate, and just show this at the ticket window. Obviously, if you're buying at the last minute, some flexibility with dates/times/travel cabin is necessary. Booking a few days in advance usually isn't a problem, even in peak Summer travel season.
Any train station in Russia can sell you a ticket for any route in Russia, even if it doesn't start there (ex: in Moscow, you could buy a ticket from Irkutsk to Vladivostok).
You can pay an extra 100 Rubles (less than $1.50) to use the "servis sentr" which is relaxed and has A/C. If you don't speak Russian, going here is a good idea. Agents at the ticket booth (plus the people in line behind you) might not like you holding up the line via language barrier. The "servis sentr" is a more relaxed option that tends to be friendlier to foreigners.
Russian Train Website
For tickets entirely within Russia, you can use the Russian Railways website. It's a bit clunky, but it does have an English version. While it can sell you tickets into Mongolia, you CANNOT buy tickets on the Ulaanbaatar, Mongolia to Beijing, China section using this website.
Another issue is that the site claims to accept credit cards, though it often rejects most foreign credit cards–especially US-based credit cards. This option is also cheap. Like the train station option, you won't pay mark-up or fees. You can also buy from home on the day bookings open (60 days in advance).
Travel Agency
If you want to have things ironed out in advance, are booking a complex itinerary, or just want to save your own time, you can use an agency. You will obviously pay for it, but here's the truth: when bookings open 60 days in advance for peak Summer travel (especially true on the Trans-Mongolian), travel agencies buy up as many tickets as they can to sell to you for profit. This can make buying on your own difficult during popular travel times. Part of knowing how to book the Trans-Siberian railroad is knowing what parts are and aren't easy for the uninitiated. That applies here.
Using a travel agency also can save you the headaches of learning a train system you don't know well. You just say what dates you want, then someone else figures it out. You can do more or less work, depending on your preference (save time vs save money). If you want to add routes going beyond Russia, definitely consider an agency.
This was the option I used. I booked via Real Russia, which has a route planner here (and seen above). You click on your route, dates, and add stopovers by choosing a number of days next to that city. At check out, there are options for picking up the tickets at their offices (London or Moscow) or receiving the tickets by mail (limited options, mostly around Europe).
There are other options for agencies, as well:
How To Book The Trans-Mongolian Or Trans-Manchurian Railroad
If you are planning to take the Trans-Mongolian or Trans-Manchurian train, know that demand typically surpasses supply. First, the trains don't run every day. Second, in peak seasons, trains can be very full. Third, you don't know the train system or websites well enough to snatch up the tickets faster than the travel agents who live for this. Most likely, they'll buy up all the tickets, so they can sell them to you at a profit.
Cost: Russian agencies tend to charge more than the Chinese agencies. Plan to pay $550+ for 2nd class and $900 plus for 1st class from Chinese sites. Russian sites may charge 50-70% more than that.
In Person – Ulaanbaatar
You can buy tickets in person for the Trans-Mongolian line in either direction. The Ulaanbaatar sales office is next to the train station (if facing the station entrance, the sales office is to your right). Go up to the 2nd floor for international tickets. They're open Monday-Friday, 8am-8pm.
You can buy international tickets up to 30 days in advance here. A weird exception to this is the main Trans-Mongolian route (THE train, rather than doing the route in pieces). You can only buy 24 hours in advance if you're boarding in Ulaanbaatar for the weekly Trans-Mongolian train.
In Person – Beijing
You cannot buy Trans-Mongolian or Trans-Manchurian tickets at train station ticket offices. Instead, you need to go to the Beijing International Hotel. On the ground floor, talk to China International Travel Service (CITS), which is China's official state tourist agency.
Travel Agency
Again, booking far in advance or having someone do the work for you is an option here. I'll sort the options based on location:

Can You Use Points?
Unfortunately, tickets are not sold in any travel portals where you can use your credit card points. If you're looking to use points & miles to pay, "how" you should book your Trans-Siberian railroad journey becomes "what card". Use a purchase eraser type of card, such as Capital One Venture or Barlcays Arrival Plus. Anything that codes as "travel" can be erased from your bill using your points. That's your best option for buying with points here.
Know Before You Go
Now that you've decided you want to book a trip on the Trans-Siberian / Mongolian / Manchurian railroad, here are some things to consider.
When To Go
When will you go? Memorial Day to Labor Day timeframe is the most popular, and for good reason. Siberia gets really cold in Winter. Going at a less popular time can mean less crowded trains and better ticket availability (especially if you're planning on the fly / last minute). Maybe you want to go at a certain time to coincide with a holiday.
Trains can get pretty hot in the Summer, especially if you're riding in the cheaper cabins. However, the extra daylight hours for looking out the train window during summer can't be overstated.
It's also worth considering whether you want to meet other travelers on a full train vs avoid this by going during low season. This concept also applies to hanging out in common areas, cheaper cabins, etc. to meet people.
When The Trains Run
Part of deciding when to go is also understanding when the trains run. To understand how to book your Trans-Siberian railroad journey, here's a rundown of when the trains depart.
Eastbound options:
Moscow to Beijing, Trans-Mongolian – departs on Tuesday
Moscow to Beijing, Trans-Manchurian – departs on Saturday
Moscow to Vladivostok, Trans-Siberian – daily
Westbound options:
Beijing to Moscow, Trans-Mongolian – departs on Wednesday
Beijing to Moscow, Trans-Manchurian – departs on Saturday
Vladivostok to Moscow, Trans-Siberian – daily
Straight Through vs Stops Along The Way
Another key factor is deciding whether you will ride the train all the way through or get off somewhere along the way for a stopover. Here are some things to consider:
You will pay a bit more for stopovers, rather than a straight-through ticket. However, it's not much–usually a few percent.
These are all express trains with sleeper compartments, so you must hold a reservation for this train, this cabin, this bed, this specific time. If you decide to be spontaneous and get off somewhere that looks interesting, you should go to the station manager to get your ticket stamped to remain valid for continuing your journey. Expect the 'stupid foreigner' treatment. You'll pay a fee to get a new reservation, but it's possible to do this.
I took stops along the way, which really helped. My first journey was nearly 4 days, Moscow to Irkutsk. I wish I'd stopped somewhere earlier, maybe Yekaterinburg. Irkutsk to Ulaanbaatar and Ulaanbaatar to Beijing were both under 2 days, so I didn't get too restless.
People on my final leg, who got on in Moscow and rode the full 7 days without getting off, were super happy when the train arrived. There's a saying that "no one rides the Trans-Siberian twice". Most of the people I talked to who rode straight through wished they'd done stops. (remember: there's no shower on the train!) At least the trains into China have some very different views out the window, compared to the Trans-Siberian which sees a lot of the same thing every day across Russia.
If you want to do stops, the abundance of options are in Russia, which has daily trains. There are also options for stops in Mongolia and parts of China, but trains are more spaced out. You CAN combine 'unofficial' connector trains and the 'official' Trans-Mongolian weekly train to move across the route at the pace you want with the days per destination that you want.
What Is / Isn't Allowed
You can bring your bike with you. There's no luggage compartment, so everything goes in your sleeping room with you. The bike must be in a travel container. You might find it to be 'in the way', but it's possible.
There's no smoking allowed in the rooms or dining cars. That doesn't mean people won't stand in the doorway from one train car to another or even stand in the corridor with the window opened, smoking that way. In fact, your cabin attendant may be one of these people.
Safety / Security
Safety is pretty good. There will be police and/or military somewhere on the train.
Each cabin has an attendant, and they typically lock the door from your compartment to the next during the night to avoid intruders. Additionally, many of the trains now have "women only" cabins to avoid the awkward situation of winding up in a closed room with a bunch of men you don't know. If you feel uncomfortable, ask to be moved to a different sleeping cabin.
If you really don't want to share a room with others, it's possible to buy up the extra beds. If you have 3 people, buy the ticket for the 4th bed in your compartment. As a solo traveler, you can buy 2 beds in first class and have the whole room.
3rd class, which has the open bay and no locked door/room is an option for safety, as well. If you feel unsafe being behind a locked door with strangers, the open layout in 3rd class on Russian trains helps. There are a lot of people around to see & hear what's going on.
Book As You Go vs Up Front
If you're looking for maximum flexibility, you can book in pieces along the way. Buy a ticket just to your next stop, and then figure it out from there. Maybe you'll stay 3 days, maybe 7…who knows?! Book the next ticket when ready. This means you may not get exactly what you want, but you have maximum flexibility.
If you want specific dates and a specific travel cabin, you should book things as far in advance as you can. This is especially true if traveling at a popular time or if you have a connection you need to make. Got a festival you want to attend? Flight home from Beijing on a certain date? Book in advance to line up connections or onward journeys.
Travel Classes / Cabins
For domestic trains in Russia, there are 3 classes: 1st, 2nd, and 3rd. For the international trains, there are 1st and 2nd class, but 2nd class has 2 options. Here's the info on these.
Russian train classes
3rd class is obviously the cheapest. I rode in 3rd class across Russia before connecting to the true Trans-Mongolian train later in my journey. It's an open floor plan with beds on both sides of the aisle. There are no doors. It's considered the most festive, as well. The fact they spoke no English & I spoke no Russian didn't stop me from making friends. People will also bring their dogs and cats, FYI!
2nd class is what most people probably think of. It has 4 beds stacked like bunk beds on both sides of the room. There's a door that you can close & lock.
1st class is becoming increasingly rare on Russian trains, but it still exists. This a private cabin with only 2 beds.
International train classes
On the Trans-Mongolian and Trans-Manchurian railroad, you'll have slightly different options. 1st class is the same.
However, on these trains, there is no 3rd class. There are 2 options for 2nd class. One is called 'soft sleeper' and the other is 'hard sleeper'. The only difference is the bedding & amount of padding on the bed. Depending on which website or which agency you look at, you may see these with various names: 1st / 2nd / 3rd class or 1st class 2 bed / 1st class 4 bed / 2nd class 4 bed. Make sure you understand what you're booking.
Super luxury options
There are super luxury, exclusive options that run during peak seasons. These semi-private train journeys are 2 weeks long, include 3-course meals with wine pairings, and they include stopovers + tours. Plan to pay $7,000 or more per person. Info is here.
What's On The Train
Of course, you have your bed. There are also some small storage areas, such as above the door in cabins (n/a in 3rd class), and if you lift up the bottom bunk there is a storage bin  underneath it.
1st class cabins have a private bathroom. Other train cars have bathrooms at one or both ends, which you share with the other passengers. They are modern and efficient, and they are not "hole in the ground, squat over it" toilets like domestic trains in China tend to have.
Each train car also has a hot water heater. It's free and unlimited, so take advantage! Bring packs of soup, coffee, tea, cup-o-noodles, etc. This is the most common way to stay full on the train. It's also cheaper.
Hilariously, the water heater is heated by coal fire, which seems a bit unsafe. Your cabin attendant is in charge of keeping the fire going.
There's a restaurant car, and it changes depending on which country you're in. You get a Russian dining car with mostly Russian food in Russia. It changes in Mongolia and in China, offering mostly food of that country plus a few other things like hamburgers and fries.
The dining cars accept the currency of the country you're in, plus most accept Dollars and Euros. Come prepared with a few options of currency, just in case. They don't accept cards at all.
It's also possible to jump out and buy from the vendors on the platforms. Most stops are around 5 minutes (except main cities, which can be around 45 minutes), and you'll have options for cups of soup to make with the hot water on board, as well as pre-packaged sandwiches, bread, meats, and fruits in season.
Which Bed Do You Want?
The idea of climbing up and down from the top bunk sounds awful to a lot of people. Consider this: where will you sit during the day? Everyone hangs out on the bottom bunk. It functions as the de facto couch during the day. Do you want a stranger sitting on your bed most of the day? Because of this, I chose the top bunk. I only sat on the bottom bunk of someone else when invited. Others likely won't ask and will assume your bed is their couch when they aren't sleeping, so think about this. If you're traveling with a friend, book a top & bottom so you can share a side of the room and avoid strangers lounging on your bed. If you both have top or both have bottom, this won't help.
What Do You Do For All That Time?!
Now that you know how to book the Trans-Siberian railroad, what are you going to do for all those days in the train car?
I spent a lot of time looking out the window and watching the scenery. One of the most interesting parts is changing the wheels at the Chinese border, since their track gauge is different from Russia & Mongolia. Seeing wild camels in the Gobi desert was awesome.
You should also bring a book or 2. Opportunities for charging your devices so you can listen to music or watch movies all the time are rare. Newer train cars have sockets for charging, if you have the right adapter. There was 1 outlet in the corridor and a shaving outlet in the bathroom, which people nearly fought over. A small tip can get your cabin attendant to charge your device using the outlet in the attendant's private bedroom. That being said, assume your devices will die during the trip, so bring something to pass the time that doesn't need charged.
Final Thoughts
Riding the Trans-Mongolian train was one of the most amazing experiences of my life. From this, hopefully you learned more about how to plan your trip and how to book the Trans-Siberian railroad or its siblings the Trans-Mongolian / Trans-Manchurian. If you take one of the trains that crosses a border, the police / military on board will do inspections with the new crew coming on board. You'll also do passport control here, so have the necessary documents.
Make sure to check out Zoe's Beijing travel guide if you're starting or ending there.
Full reviews on the different train cabins are here on Seat61.com.
There are so many fascinating aspects of this train ride. If you decide to go, I hope it's amazing.
Disclosure: Miles to Memories has partnered with CardRatings for our coverage of credit card products. Miles to Memories and CardRatings may receive a commission from card issuers.
---
New Card - Capital One Venture X Business 150K!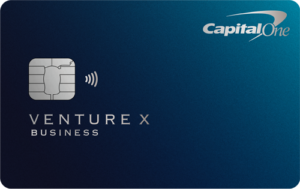 Capital One Venture X Business
earns 2X miles on everyday purchases plus up to 10X in bonus categories. You also get access to Capital One lounges plus an annual travel credit & anniversary bonus. Right now you earn
bonus_miles_full.
---
Opinions, reviews, analyses & recommendations are the author's alone, and have not been reviewed, endorsed or approved by any of these entities.