Disclosure: Miles to Memories has partnered with CardRatings for our coverage of credit card products. Miles to Memories and CardRatings may receive a commission from card issuers. Opinions, reviews, analyses & recommendations are the author's alone, and have not been reviewed, endorsed or approved by any of these entities. Links in this post may provide us with a commission.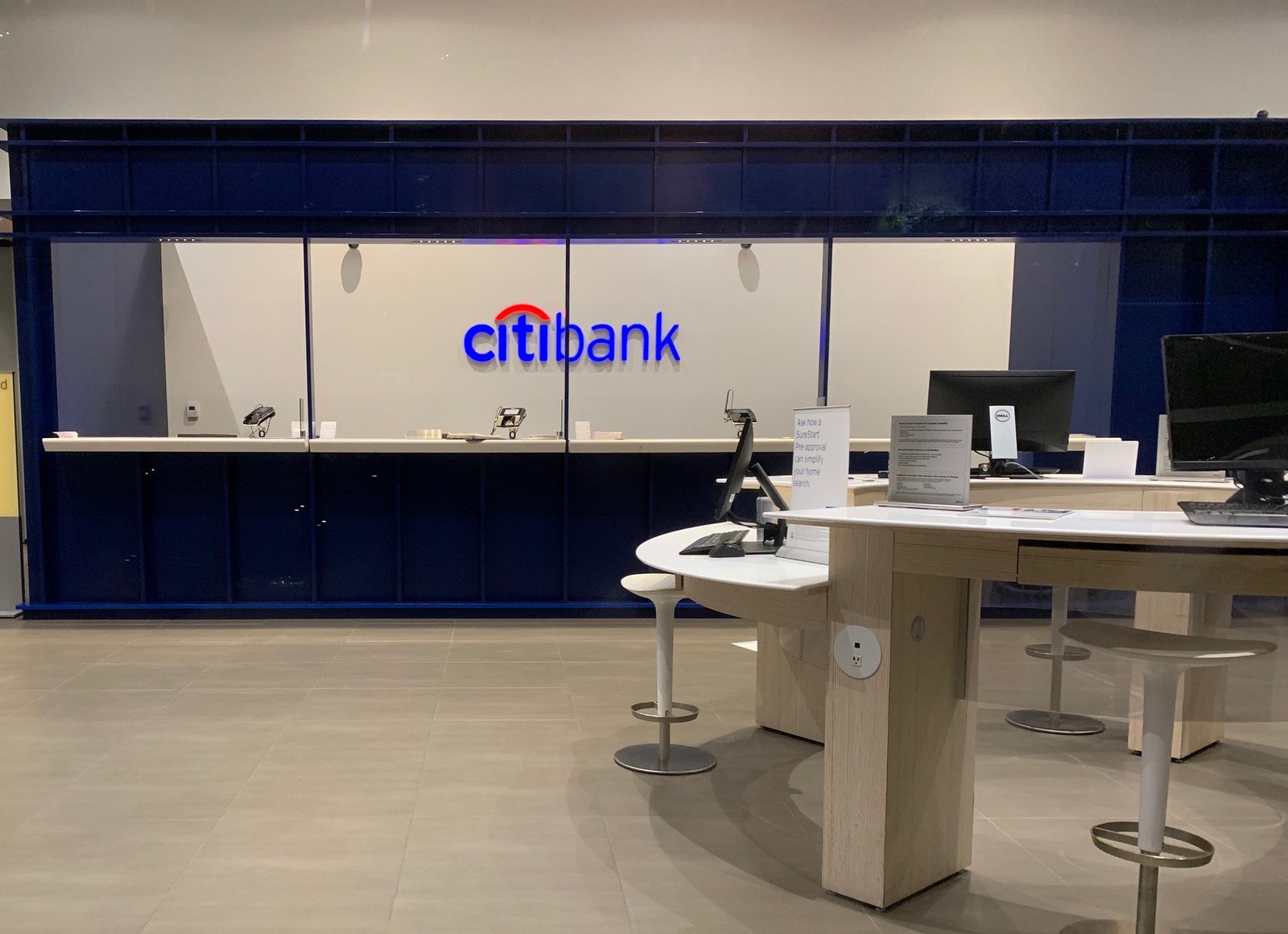 Is The Citi Premier Hotel Benefit a Boom or a Bust?
I'm a huge fan of the Citi Premier, even more now than when I obtained it a few years ago.  It's been a huge player in how I pull off almost-free Disney vacations, unrestricted award funding for future Disney trips, and now, increased everyday rewards capacity so that I can greatly reduce (and even zero out some) non-travel expenses.  With all that good stuff and since I avoid paying out-of-pocket for lodging, I haven't focused on the $100 Citi Premier hotel benefit that was announced earlier this year.  As a cardholder, why not take a look at this relatively new benefit to see if it's worth pursuing?
Refresher on the New Citi Premier Hotel Benefit
When Ian wrote about the benefit basics in June, Citi had recently announced the benefit, but it was not yet redeemable.  Long story short, once each calendar year, a Citi Premier cardmember can obtain $100 off a $500 hotel stay.  Here are the benefit terms:
Once per calendar year, enjoy $100 off a single hotel stay of $500 or more, excluding taxes and fees, when booked through thankyou.com or 1-800-THANKYOU (powered by cxLoyalty) and subject to the additional requirements stated below. To receive the $100 annual hotel savings, you must pre-pay for your complete stay with your Citi Premier Card, ThankYou Points, or a combination thereof. If you choose to use the benefit, the $100 annual hotel savings will be applied at the time of booking.
Here are the requirements to use this benefit:
Reservations must be made by the primary cardmember. Reservations can be made in the primary cardmember's or authorized users' names
Packaged rates such as air and hotel, or hotel and car rental do not qualify for this benefit
Reservations made through any party or channel other than thankyou.com or 1-800-THANKYOU are not eligible for the $100 annual hotel savings
The $100 annual hotel savings benefit cannot be combined in the same transaction with the Citi Prestige® Card Complimentary 4th Night Hotel Stay if you have both the Citi Premier and Citi Prestige cards. This benefit also cannot be combined with any other promotions or discounts on thankyou.com
My Initial Take on the Citi Premier Hotel Benefit
My wife and I each have Citi Premier accounts, and I like that we each can make reservations for the other's stay.  In essence, this reward is transferrable to any other authorized user.  I don't like that I must book at least a $500 reservation, but it's cool that I can use points (in part or whole) to help cover the $500.  While a cardholder can't use the Premier's $100 credit and the Prestige's fourth night free benefit in the same transaction, that isn't a big negative to me.  In my opinion, it's unreasonable to think Citi should allow this type of stack.
Beyond the $500 minimum booking, the long pole in the tent is the requirement to book through Citi's ThankYou online portal or, gasp, calling a ThankYou agent.  Let's go through a few experiments to see if the $100 benefit is a boom or a bust.
Experiment #1 – Orlando
As a Disney World fan, of course I have to look at an Orlando property.  In this case, I wanted to go to the highest end – the nearby Four Seasons Resort in late August next year.  Here's cheapest available rate for a family of four by booking online directly with Four Seasons:
Now, let's take a look at the Citi rate via the ThankYou online portal:
On its face, the Citi rate is $13.94 more than the Four Seasons rate.  Taking into account the Citi hotel benefit, the rate decreases to $611.44, a savings of $86.06.  I'm not taking advantage of the whole $100 credit, but it's worth using if I was going to stay here, anyway.
As you can see in the Citi shot, I'm able to apply my ThankYou points to this reservation.  While not shown in the screen above, this amount is customizable.  You can decide to use zero points, all your points, or any amount in between.
Interestingly, Citi is giving the 25% extra point value for booking via the ThankYou portal, a Premier benefit that ends on April 10, 2021.  This reflects I can apply the 25% extra point value to bookings made prior to April 10th for stays occurring beyond that date.
Outcome:  💥
Experiment #2 – Asheville, NC
Asheville is one of my favorite destinations.  Why not check out one of their most historic hotels?  The Grove Park Inn is part of the Omni hotels chain, which is a rare loyalty program without their own points currency.  Here's the cheapest available rate for a family of four booking online directly with Omni:
Can Citi do better?  Let's see:
Yes, Citi can do much better!  Citi's rate is $109.46 cheaper, and that's before incorporating the $100 credit!  Taking advantage of the whole credit, my rate is $209.46 cheaper.  But wait!  Citi has separated out the $67.80 resort fee.  The actual savings with the credit is $141.66.  I can incorporate points to make it cheaper, again at a 1.25 cents per point rate.
Outcome:  💥
Experiment #3 – Downtown Dallas
Finally, let's take a look at one of Dallas's most famous properties, the Adolphus Hotel.  The property is also under the Autograph Collection brand with Marriott.  Sure, anyone with a healthy Marriott points balance can redeem here, but I have intentionally, completely avoided these points and Marriott properties in general for several years (I'll save that for another article).  Here's the cheapest available rate for a family of four booking online directly with Marriott:
Okay, Citi, can you deliver again?  Here we go:
Marriott's all-in rate including resort fee is $769.94.  Citi's all-in rate including resort fee and the $100 benefit is $733.13.  I'm using the entire $100 benefit, but the savings is only $36.81.  Still, it's a win.  Again, ThankYou points can be applied at the 1.25 cpp rate to lower the rate even more.  Also, the Citi rate allows free cancellation while Marriott only displayed non-refundable rates!
Outcome:  Semi 💥
My Overall Take on the Citi Premier Hotel Benefit
Going in, I was a bit skeptical on the Citi Premier hotel benefit's utility.  And the ThankYou online portal is definitely slow and clunky.  But I was pleasantly surprised by the outcomes above.  In each case, the rate incorporating the benefit was cheaper than what I obtained directly through the property's site.  However, I would more appropriately call this the "Citi Premier Hotel Benefit" rather than the "Citi Premier $100 Hotel Benefit".  I clearly came out on top using the benefit, but not by $100 each time – twice under $100, once over $100.
How do I value this benefit?  Quite simply, I'm not going to put an exact dollar amount of what I expect.  The experiments reflect how random and unpredictable the outcomes can be.  This benefit is not a primary reason we hold our Citi Premier cards, nor should it be for anyone holding the Premier.  If we get any value out of the benefit, it's all gravy.  Going forward, I'll look to use this benefit, but I will not spend a ton of time trying to get the whole $100 value out of it.  While I compared the Citi rates with direct hotel rates, consider other booking sites that can provide competitive rates, as well.
In my opinion, this Citi benefit is particularly useful for award stays that you are booking with cash back rewards.  I'm thinking of hotels that don't have a points-based loyalty program (like Four Seasons or Omni Hotels), or for programs you do not participate in (Marriott for me).  If you were planning to use your travel rewards via cash back anyway, why not stack it with the Citi benefit?
Bottom Line
I think the Premier's hotel savings perk is a worthy benefit, and definitely not useless fluff.  How worthy a benefit it can be is highly dependent on an individual's travel goals and redemption style.
Conclusion
This hobby continues to surprise me – this experiment reflects as much.  While I skeptically viewed the Citi Premier hotel benefit initially, I was happy to be proven wrong.  I will incorporate a ThankYou portal search with future bookings, but I won't spend too much time doing so.  Have you used this benefit yet?  How did it work out for you?