How to Expand Your Rewards Options with a Different Perspective
The swings from good news to bad news in the travel, points, and miles hobby are swift and unforgiving.  I get shut down by one bank, then another bank gives me 50% more rewards for something I already do.  I travel for almost free at any time I want, to not knowing if/when travel (or anything else) will ever be the same as before the pandemic.  Most recently, I absorbed a redemption blow when Sam's Club quit accepting my Walmart gift cards as payment for third party gift cards.  But by taking a step back and looking at a hobby challenge from a different perspective, you can expand your rewards options.  Here's how I did so most recently.
A Recent Change
Prior to the Walmart gift card negative change, I was redeeming all of my Citi Thank You Points as follows:
ThankYou Points –> Shop Your Way Points –> Walmart Gift Cards –> Discounted Disney Gift Cards at Sam's Club
I'll spare you the math, but I achieved a favorable redemption rate – slightly above what a normal Premier and Rewards+ cardholder would obtain via Disney redemption with Citi's Cruise and Tours Department.  More importantly, I was enabling unrestricted Disney travel and spend with gift cards versus being limited to a Cruise and Tours redemption.  Also, the Premier's 25% extra value for Citi travel redemptions (including Cruise and Tours) ends in April 2021, and the Shop Your Way method seemed to be a solid long-term play for extra value.  Yes, other travel-related gift cards are available on Shop Your Way, such as Hotels.com and Southwest Airlines, but those don't interest me currently.
The negative change to Walmart gift cards rendered my "ThankYou points for Free Disney" redemption option moot.  But wait, did it really?
The Traditional Travel Rewards Redemption
As convoluted as my above redemption was, it followed a linear progression for redemption.  Most frequently, this involves bank points, hotel points, or airline miles for a given travel product or service.  Quite simply, the vast majority of redemptions contribute this way:
Travel Goal + Redeemed Travel Rewards = More Rewarding Travel (Elevated Travel Experiences, Cheaper Travel, etc)
In my previous redemption, I was able to maintain my travel freedom for Disney by obtaining gift cards.  Often, though, we give up some of that freedom simply to benefit from a traditional redemption.  Here's what we may give up for the sake of that direct, simple redemption:
The Specific Flight/Hotel/Travel/Etc. Experience We Want
Flexibility
Elite Recognition
Points/Miles Accrual
So while direct redemptions can make reaching travel goals simpler, we sometimes give up doing things exactly the way we want.
The Indirect, Unrestricted Redemption
A New Paradigm
You can expand your rewards options, though.  But to do so requires a paradigm shift.  Quite simply, consider all your credit cards as methods to obtain "Rewards", rather than "Travel Rewards".  Through that lens, consider this:
Life + Rewards = More Rewarding Life (More Fulfilling Experiences, Opportunities, Living More Cheaply, Increased Savings/Investments, etc)
Life includes everything – the normal/everyday/non-travel part and the holiday/vacation/travel part.  Historically, we've primarily focused our rewards on the travel part, which for most of us, is a relatively minor portion of our lives.  Here's an example graphically:
Why are we focusing our rewards on such a comparatively small portion of our lives spent on travel time and activities?  Why not leverage our rewards in a way that applies to the majority, or hopefully all, of our respective lifetimes?  Indeed, over the past few years, I've moved toward rewards redemption strategies that look more like this:
Above, I incorporate everyday rewards – all redemptions not directly related to travel.  Through these rewards, I can immediatly enrich everyday living, and at my convenience.  I'm not waiting for that trip next year or that award availability to (maybe) open up.  Considering the above, what rewards can we redeem to augment our lives beyond travel (perhaps to decrease expenses)?  To illustrate, let's look again at a Shop Your Way redemption example.
Shop Your Way Redemptions To Cut Expenses
Let's say Joe Imaginary Consumer holds the Citi Premier and Double Cash cards.  Below are several gift card options Joe can redeem Shop Your Way points for in order to decrease his pre-existing, normal expenses.  While Joe doesn't hold the Rewards+ card, he may want to consider obtaining it in the future.  Gift cards via Shop Your Way basically enables redemption of ThankYou points at 1.2 cents per point (1.32 cents per point for Rewards+ cardholders on the first 100k points of annual redemption).  The following are just a few promising redemptions for Joe Consumer, and you may find many more options suit you here.
Walmart
Lowe's
Bed Bath and Beyond
eBay
Planning Expenses
Based on past spending, Joe should now estimate how much he spends on normal, everyday expenses at these retailers.  Of course, given your situation, include expenses from other merchants you could obtain at competitive prices at those gift card retailers.  If you normally grocery shop at a Walmart or their Neighborhood Market, this can easily become a substantial portion of your normal expenses.  Also, you may inevitably have normal home repair/improvement expenses where Lowe's gift cards would come in handy.  And so on.
Let's say Joe Consumer, who's not a big Walmart grocery shopper, annually spends the following in the above everyday categories:
Walmart:  $2,000 annually at Walmart for a variety of necessary living items (minimal groceries, toiletries, housewares, etc).
Lowe's:  $500 on various home improvement needs.
Bed Bath and Beyond:  $100 on various household items.
Ebay: $100 on clothing and other necessary items.
Translating to Travel (Or Other) Goals
I've conservatively underestimated the figures above.  Even with these relatively low living expenses, Joe Consumer can use 225,000 ThankYou points to save $2,700 on everyday expenses for the year.  Joe can then apply that $2,700 to any travel goal in an unrestricted fashion.  By doing so, Joe isn't sacrificing anything compared to what others are when they directly redeem for travel as described earlier.  Even bigger picture, Joe can alternatively save or invest that $2,700 to reach a financial goal, FI or otherwise.  But focusing on the travel angle, here's the bottom line:
Any rewards currency that you use to reduce normal expenses enables unrestricted award travel of the same amount.
This is not groundbreaking.  However, the distraction of travel currencies obscures this simple truth.  This is a "save here, spend there" strategy – we just take a winding road through points, gift cards, discipline, and recordkeeping to get there.  Speaking of discipline and recordkeeping…
The Slippery Slope
So I use rewards to decrease pre-existing, normal expenses with a different mindset.  However, I must prevent "free rewards" (e.g. the gift cards) from becoming funny money for unnecessary stuff that I wouldn't have bought otherwise (gee, that Death Star Lego Set for free sounds nice).  I must also track my expenses and keep detailed records.  If I fail to follow either of these, I'm not necessarily lowering my expenses.  Worse, the rewards are largely squandered or lost.
Rinse and Repeat
The Shop Your Way situation I described is just one example of using rewards currencies to benefit everyday life (in this case, to lower expenses).  A similar logic and process can be applied with other rewards currencies, and the money saved can be applied to so many other goals beyond travel.  Nonetheless, this logic cannot be applied to every rewards currency out there, obviously.  And the rewards rates valuations can be unfavorable, as well.  But if any redemption helps get you closer to your travel goal, the exact valuation may not matter as much, if at all.
Expand Your Rewards Options – Further Reading
I talked about a similar process and other methods for reducing expenses with more traditional cost-cutting in these articles:
But perhaps you aren't interested in traditional cost-cutting.  Remember, using your rewards currencies to reduce your expenses allows you to indirectly redeem for your desired goal without decreasing your day-to-day standard of living.
I've described similarly repurposing cash back rewards for tax and investment benefits here.  You can also read the following articles where I reflect on travel goals and valuations.  I've also describe my affinity for everyday rewards here, and how lucrative it has been this year.  Mark has essentially redeemed for everyday rewards by using cash back to fund his kids' college savings.
Expand Your Rewards Options – Conclusion
I'm continuing to redeem my ThankYou points for Shop Your Way gift cards to further reduce everyday expenses and indirectly contribute to our travel goals (Disney World and beyond).  No one redemption method or perspective is perfect for everybody.  But with closing loopholes, devaluing rewards currencies, and other negative changes, it's integral that you consider new approaches to expand your rewards options for solid value.  What unconventional redemptions have led to considerable rewards in your life?
Disclosure: Miles to Memories has partnered with CardRatings for our coverage of credit card products. Miles to Memories and CardRatings may receive a commission from card issuers.
---
New Card - Capital One Venture X Business 150K!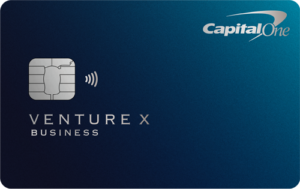 Capital One Venture X Business
earns 2X miles on everyday purchases plus up to 10X in bonus categories. You also get access to Capital One lounges plus an annual travel credit & anniversary bonus. Right now you earn
bonus_miles_full.
---
Opinions, reviews, analyses & recommendations are the author's alone, and have not been reviewed, endorsed or approved by any of these entities.