Disclosure: Miles to Memories has partnered with CardRatings for our coverage of credit card products. Miles to Memories and CardRatings may receive a commission from card issuers. Opinions, reviews, analyses & recommendations are the author's alone, and have not been reviewed, endorsed or approved by any of these entities. Links in this post may provide us with a commission.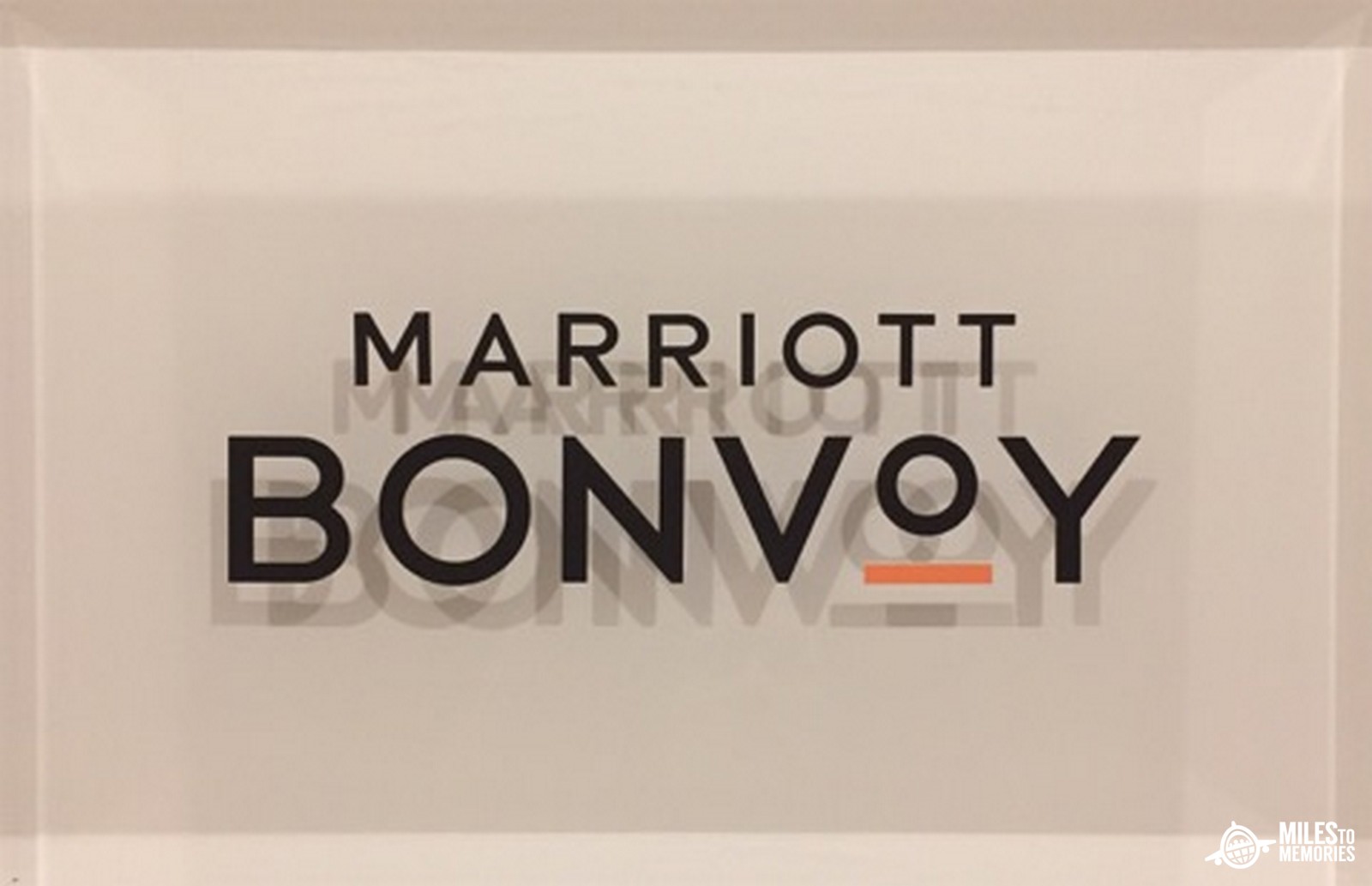 Marriott Bonvoy Brilliant Amex Changes
Amex and Marriott grabbed a lot of attention recently with their new Chase and Amex cards.  Not to be forgotten, the Marriott Bonvoy Brilliant Amex has received a new coat of paint.  But which cardholders will like the color?  That's what I highlight today.  The annual fee has skyrocketed to $650, but some of you may be able to stomach that for what you receive in return.  I'll first reset the Marriott Bonvoy Brilliant Amex changes then dive into who will come out ahead with this card.
Marriott Bonvoy Brilliant Amex Highlights
As always, DDG did yeoman's work summarizing the recent changes.  Here's a brief rundown (new stuff in bold):
New Welcome Offer:  A new Marriott Bonvoy Brilliant Amex account holder can earn 150k Bonvoy points after they spend $5k on the card within three months
Cardholders earn 6x at Marriott properties, 3x on dining worldwide and flights booked directly with airlines, and 2x everywhere else
Complimentary Marriott Bonvoy Platinum Elite Status 
One Free Night Award annually after the card's renewal month redeemable (redemption level at or under 85,000 Marriott Bonvoy points) at Marriott properties 85k points per night and under
Up to $300 in statement credits per calendar year (up to $25 monthly) for dining purchases worldwide.  Annual Marriott credit of $300 has been removed.
25 Elite Night Credits each calendar year (increased from 15)
Up to a $100 property credit at The Ritz-Carlton, Ritz-Carlton Reserve, or St. Regis when you book direct using a special rate for a 2+ night stay
New Annual Earned Choice Award: Each calendar year (starting January 2023), after making $60K in purchases, Card Members can select an Earned Choice Award benefit
Priority Pass Select Membership
Application fee credit for TSA PreCheck or Global Entry (which comes with access to TSA PreCheck)
$650 Annual Fee (up from $450).  For cardholders who opened accounts prior to 22 Sep 2022, the new annual fee will take effect on annual renewal dates on or after 1 Jan 2023.
Who's This Card For, Anyway?
Did you get all that?  For existing and potential Marriott Bonvoy Brilliant Amex cardholders, there's much to process.  Why bother applying for or holding onto this $650 annual fee card?  Let's go.
One and Dones
Obtaining the 150k point welcome offer and closing after the first year will be enough for many to justify the $650 annual fee, regardless of how they value all other benefits.  While I don't overly rely on point valuations, MtM assesses the average Bonvoy point value at 0.67 cents per point.  That's $1,005 in points value, just over $350 ahead of the annual fee.  But many (myself included) will groan at that welcome offer net return on $5k spend.
But there's a bit of good news.  Those of you in two player mode with a spouse, domestic partner, or trusted friend can leverage referral offers to defray the annual fee cost.  Unlike certain prior instances, individuals can currently refer others to the new Marriott card welcome offers and receive bonuses.  Referral bonuses can shave a few hundred bucks (or more) off that year one annual fee.
Status Buyers
To say I don't heavily lean on elite status is an understatement.  But in the past, I've appreciated buying into elite status (as part of additional card benefits) with the Hilton Aspire.  While not as lucrative as the Aspire in my view, Marriott loyalists who won't organically meet status but highly value the respective benefits may enjoy simply purchasing Platinum status via the Marriott Bonvoy Brilliant Amex.
Breakfast Fans*
I love a full breakfast, especially when it's free.  But it takes a special kind of hobby masochist to reconcile Marriott elite breakfast benefits.  And not all brands provide a free breakfast, hence the asterisk.  Long story short, Platinum status unlocks complimentary breakfast at a variety of Marriott brands, but nowhere near all of them.  For instance, Design, Edition, Ritz-Carlton, Gaylord, and Marriott Vacation Club and Executive Apartments do not offer free breakfast for elites.
Others have written tomes on the subject, but I encourage taking additional steps to manage your expectations.  I recommend reviewing Marriott's policy directly and contacting the hotel in advance to understand that property's specific offering.
Foodies
Many bemoaned the loss of the $300 Marriott credit in exchange for the $25 monthly dining credit that the Brilliant now offers.  But I value this benefit at 100%.  Sure, it takes a bit of recordkeeping to use it monthly versus a general $300 annual credit.  But beyond that, I've enjoyed the ease of this credit so far.  I've found it akin to the temporary Amex dining credits from earlier in the pandemic.  No registration is needed, and it's good anywhere which codes as dining.
Luxury Travelers
Those who already spend at luxury properties and can maximize the annual 85k Free Night Award should easily counterbalance the annual fee.  Properties approaching and over $1k per night can be booked with an 85k FNA, especially when you top off with up to 15k points.
Those Pushing For Even Higher Status 
The Brilliant now provides 25 elite night credits for simply holding the card.  At first glance, this benefit cannibalizes itself, since the card comes with Platinum status, normally requiring 50 elite night credits.  But for attentive cardholders who travel just a bit, going beyond Platinum is possible.  For instance, the Bonvoy Business and Bevy cards each come with 15 elite night credits.  If an individual holds the Brilliant and either the Business or Bevy, they're only 35 nights away from Titanium.  And remember, even nights booked with points count toward that total.
Marriott Bonvoy Brilliant Amex Changes – Conclusion
As I had hoped, our decision for the wife and I to each apply for the Marriott Bonvoy Brilliant Amex a few months ago worked out great.  But many can benefit from the new welcome offer and the areas I covered above.  And many current cardholders meet multiple of these categories and can more easily justify holding onto the card.  On top of that, aggressively pursuing Amex retention offers can make retaining the Brilliant a no-brainer.  My hunch is that Amex will be very aggressive with Brilliant retention offers during the first go-round of $650 annual fee renewals.  My wife and I will be there in mid-2023, and our keep/close decision will highly revolve around retention offers (or lack thereof).
I find the big spend offer on the Brilliant disappointing.  The vast majority of us will do better putting $60k of spend on other cards.  Like much else in our hobby, the long term value of the Brilliant is a more nuanced, personal decision.  I recommend reflecting on your own goals and crunching the numbers prior to your next decision with this card, whether that's applying, closing, or keeping.  That way, you'll enjoy a brilliant outcome, regardless.