Disclosure: Miles to Memories has partnered with CardRatings for our coverage of credit card products. Miles to Memories and CardRatings may receive a commission from card issuers. Opinions, reviews, analyses & recommendations are the author's alone, and have not been reviewed, endorsed or approved by any of these entities. Links in this post may provide us with a commission.

My Recent Applications – $1500 In Value While Sitting At Home!
We haven't been doing any traveling over the past 6 weeks or so but that doesn't mean we can't prepare for future travel.  I have been picking up cards here and there for myself and my wife. I have also found myself focusing more on cash or cash like offers, no surprise there.  Even though many of us are shelter at home it doesn't mean the fun has stopped.  I will also share some tips on how I have been meeting the spending requirements while stuck at home.
Mini Application Spree
Here are the cards I recently applied and was approved for. I applied for one card for my wife and 2 for myself.  The applications were spread them out a little bit over a few weeks.
IHG Rewards Club Premier Card
First up was the IHG Rewards Club Premier card from Chase.  My wife recently dipped back under Chase 5/24 status and I wanted to take advantage of this all time high offer.  I am consistently looking for that third hotel option for when Hyatt or Hilton doesn't make sense.  I have bounce around between the remaining options and have settled on going with whatever points I could get my hands on since it is more a fail safe then anything. The 140,000 point welcome offer was something I couldn't overlook on the IHG Rewards Club Premier Card. I value IHG points at around $0.0055 a piece which puts the value of this offer at around $700 once you take the annual fee into account.
The 40,000 point anniversary cert will come in handy each year too.  I like that the 4th night free on awards stay perk stacks with the 10% back in points of the old IHG card too.  My wife will now carry both which means we get 32.5% off any 4 night award bookings we make!  With the two old school IHG cards we still have we will now have 3 anniversary nights a year for an out of pocket cost of $187. It just made too much sense not to grab this one.
Net Value – $681
---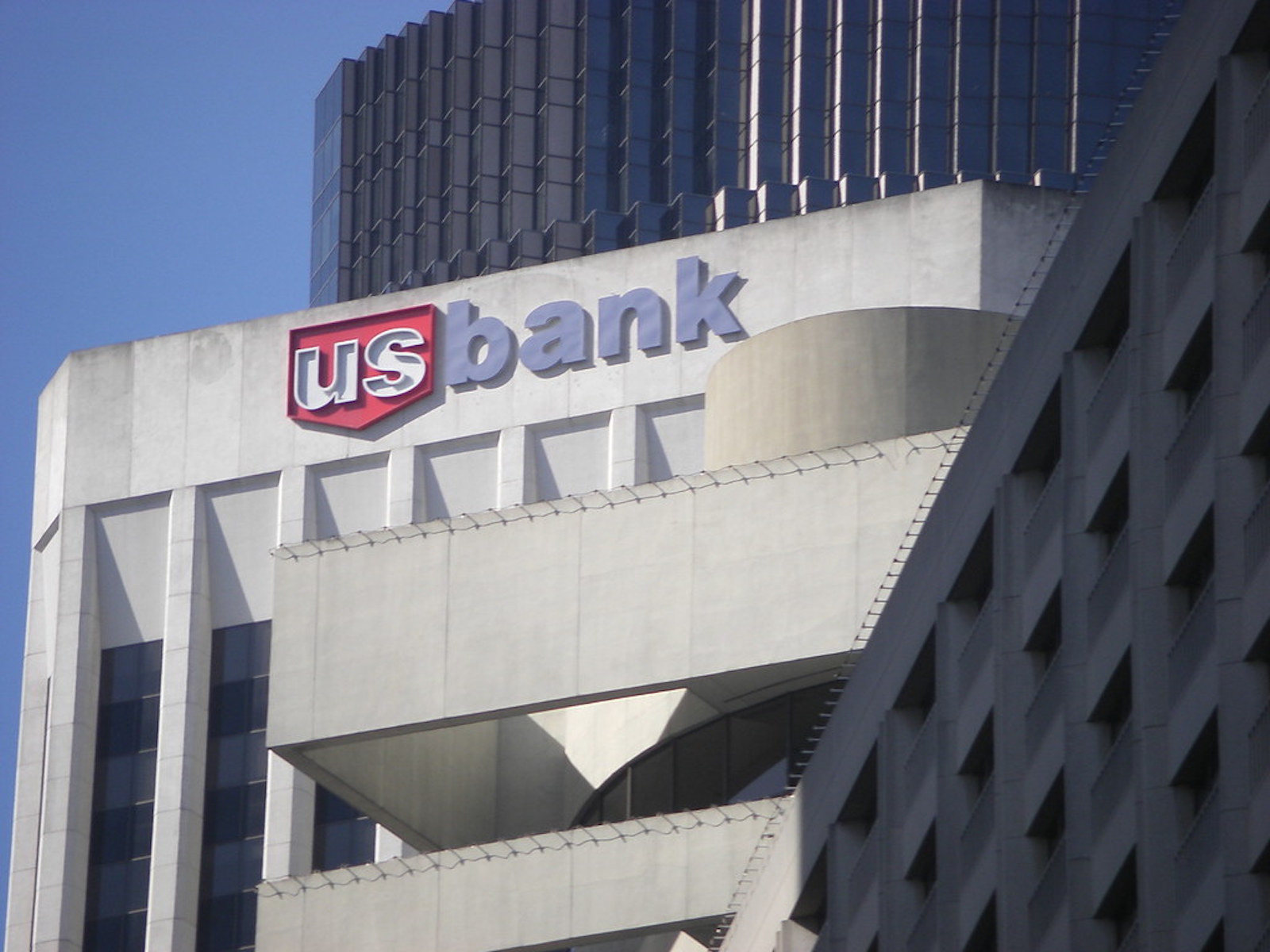 U.S. Bank Business Cash Rewards World Elite MasterCard
US Bank made a little bit of noise in early April when they launched two pretty outstanding offers on their business cards.  I decided to give the US Bank Business Cash card a shot.  This was only a few weeks after being denied for their personal Radisson card (always looking for that third hotel option).  So I didn't have high hopes but the $500 cash offer was too good to pass up.  I received a pending message and expected the worst.  But I was pleasantly surprised the next morning to a you have been approved email.
They gave me a minuscule $3,000 limit which made hitting the $4,500 in required spending a little more challenging. US Bank does give you 150 days to meet the minimum spend so I knew it wouldn't be a problem.  Since the card has no annual fee that is a net value of $500 in my pocket.  The 0% interest for 15 months, 3% back on gas and office supply stores could come in handy as well.
Net Value – $500
---
Bank of American Business Advantage Travel Rewards
This was a completely unplanned, spur of the moment application.  When I logged out of my Bank of America checking account I noticed the offer for the Business Advantage Travel Rewards card and it was 30,000 points (worth $300).  Now that isn't the most lucrative offer by any means but I have been trying to get my hands on a travel eraser card for a few years now. The door keeps getting slammed in my face.  I even tried the personal version of this card a few years ago.
Bank of America has been a fickle pickle with me (is that a thing 🤔, let's just say it is). I have been able to get their old business cash card with relative ease but anything else business related has been an immediate no.  So it is safe to say that I wasn't expecting much here but went for it anyway.  You know what happened next?  I got the pending message, of course! And I pretty much chalked it up as a loss and moved on with my life.  About a week later I was surprised with that sweet, sweet you have been approved email.
The card requires $3,000 in spend within 90 days (although I think I get 180 days right now). The real plus of this card is if you pair it with Preferred Rewards for Business Platinum Honors you earn 2.62% on every purchase.  That is tough to beat!
Net Value – $300
How Do I Plan On Meeting These Minimum Spend Requirements?
I am now staring down the self induced barrel of $10,500 in minimum spend. All while basically under house arrest.  So how do I plan to do it?
I was aware that many of these offers had extended time frames from the 90 days normally offered.  That makes the situation a lot easier to handle.  I am able to handle a few thousand dollars a month by simply paying car insurance, utility bills, gas and groceries.  So I could meet the required levels by simply doing that but I knew I had some other options at my disposal as well.
Using

Plastiq

to make my car payment.

I have been using the bill payment service even with the 2.5% fee to pay down a car note. Even though the fee is high it is offset by the 10%-25% return I get for the spend.

Learn More

Taxes

I have a tax bill that I need to pay from my business so that will eat up most of one of these offers.  Some people will even take liberties with their estimated taxes but I don't like giving out interest free loans.

Church Donations

Because of the pandemic I am now able to make my donations online with a credit card when that was never an option before.  I am sure there are other instances like this in people's everyday lives. So be on the lookout for opportunities to put things on your credit card that were not an option before.

Gift Card Reselling

There has been a nice uptick in the gift card reselling arena and I figure that will continue to happen as companies are looking for liquidity.  This comes with risk on certain brands though so be careful there.
Final Thoughts
I know at times it feels like everything has changed and that we will never return to travel.  I guess this is my way to say certain things can still be business as usual but maybe just at a lessor scale than before. Hopefully my mini application spree gave you some ideas and some tips on how to reach spending requirements for the time being. As you can see I have been focusing my efforts a little bit more towards cashback and will continue to do so for the foreseeable future.