Travel Isn't Always Glamorous. In Fact, Sometimes It Sucks.
Travel isn't always glamorous. Sure, we talk a lot on this site about cool trips in first class to far away places. And we talk a lot about getting there for uber-cheap. Sometimes, things go wrong on your trip, and you wind up in suckville. Here's an example of when travel isn't always glamorous and how we were able to get through it.
It Started Well
If you've followed my reviews over the past months, you'll see that we are in the middle of a huge trip. We first flew to the US to visit family then went to Mexico City. Later, we visited 2 separate properties in Playa del Carmen before visiting Turkey. That included a hot air balloon ride, which was a dream come true. Trip sounds awesome, right?
From Turkey, we visited Liberia in West Africa to do some nature stuff and then Ethiopia. We then visited Zanzibar island in Tanzania before coming to western Tanzania for a safari.
Planning For Contingencies
Of course, we've followed the changing nature of COVID travel. This means seeing what documents we need to enter a country, whether we have to quarantine, etc. I previously mentioned that we carry an annual travel insurance policy, and we talked to them to see what changes in coverage they're employing during this time. We did a ton of research to see what dangers like insect diseases might be present during our safari.
And despite all of that, you know what got me? The most touristy place we went.
Getting Malaria Sucks
Did you know Zanzibar is a hot spot for malaria? Surprised me also. From all of the planning we did for COVID protocols and safety for a safari, the most touristy spot we visited in the last month is a malaria hot spot. You wouldn't know malaria is common in Zanzibar, given that none of the tourist information mentions it. I guess we got comfortable and overlooked it, since we saw nothing in the info from our hotel, Trip Advisor, or even the detailed WikiTravel article. So, I got malaria in Zanzibar.
The day we left Zanzibar, I started feeling bad. However, it felt just like food poisoning. For 3 days, I thought I had food poisoning. Lots of vomiting and diarrhea, then you feel weak from your body working so hard to vomit. If you've had food poisoning, you know what it feels like.
Day 4, we were supposed to go on a safari in Western Tanzania, near Arusha. I still felt like garbage when we woke up in the morning. I told my wife to go on the safari without me. No point in both of us missing out, since it was non-refundable. "I'll be better tomorrow, and maybe they can bring me to meet you." If only!
That afternoon, everything went downhill. I had crazy shakes. I was sweating so much in the bed you'd think I had peed in my sleep. Cold chills. More shaking. I knew this was something more and decided I needed to go to the hospital. From checking the symptoms online, I actually thought I had COVID-19.
Going To The Hospital
I told the hotel van to take me to the hospital. There, I told them I thought I had COVID-19. They isolated me and started preparing some tests. The nurse asked where I'd traveled recently. As soon as I said "Zanzibar", she said they were going to test me for malaria. My blood test came back positive for malaria within an hour.
I spent the next 3 days in the hospital. Remember that my wife went on the safari without me? That also made it difficult to communicate with her. The next afternoon, the safari company was able to reach the driver and tell him what's going on.  Given that the other couple on the safari had canceled last minute (we didn't know), my wife was amazingly on a private safari with just her and the driver. I told her to come back.
Unfortunately, they were running away from heavy rain between them and where I was. The driver said turning back was unsafe. The earliest they could come was the next morning. That's day 3 of me in the hospital.
The morning of day 3, my wife arrived at the hospital. By then, I was feeling better. My fever had broken, finally. I'd taken 7 IV bags and countless gallons of water during that time, trying to hydrate against my fever burning up my liquids. I'd received countless injections, taken lots of pills, and continued to sweat like it was my job. One night, the hospital changed my sheets 5 times, due to profuse sweating from my fever!
Leaving The Hospital
I got out of the hospital last week, on hospital day 4 / sickness day 7. Even after discharge, I was in no shape to travel. It wore me out. And it wore my wife out, also. From stress and worry and not sleeping, taking care of me, she exhausted herself. We spent the next week basically laying in our hotel room watching movies all day, just recuperating. And I'm still finishing off the medicines the doctor prescribed, even though we finally left Tanzania a week after getting out of the hospital.
Travel isn't always glamorous. However, it could be a lot worse. As soon as I got to the hospital, I sent a message to a group chat I'm in for travelers. A friend called my travel insurance and notified them of the situation. I've submitted my receipts to them, and I'll get reimbursed for all of our expenses.
Also, we're luck that we got stuck at a category 2 Marriott, so it could be worse. I spent 9,000 points per night (with 5th night free), and I luckily had a huge stash of Marriott points. It could be worse: I could've forked out cash every night for our hotel or been stuck somewhere that drained all of my points in 3 nights, etc. Travel isn't always glamorous, and being stuck in the same spot isn't what we wanted, but it could be much, much worse.
Final Thoughts
Sometimes, despite all of our planning, trips don't go as we expected. I've taken a lot of great trips, and for that I'm fortunate. Unfortunately, travel isn't always glamorous. In fact, sometimes it just sucks and you're puking in the airport bathroom during a layover. You could wind up with malaria, spending a few days in a foreign hospital and then stuck at a hotel, unfit for travel. Despite all of that, I'm lucky that we planned ahead with things like travel insurance. We are super lucky that we won't wind up paying out of pocket for those hospital expenses or for our hotel stay while recuperating. We overlooked part of our safety plan, but we are fortunate that we landed on our feet afterward. Definitely learned some lessons here, as well.
Disclosure: Miles to Memories has partnered with CardRatings for our coverage of credit card products. Miles to Memories and CardRatings may receive a commission from card issuers.
---
New Card - Capital One Venture X Business 150K!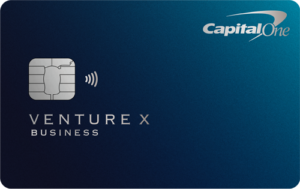 Capital One Venture X Business
earns 2X miles on everyday purchases plus up to 10X in bonus categories. You also get access to Capital One lounges plus an annual travel credit & anniversary bonus. Right now you earn
bonus_miles_full.
---
Opinions, reviews, analyses & recommendations are the author's alone, and have not been reviewed, endorsed or approved by any of these entities.