This post may contain affiliate links - Advertiser Disclosure. As an Amazon Associate, we earn from qualifying purchases.

Why Credit Is Important In A Way You Haven't Considered: The Military
Through some past articles, we've discussed why credit is important in general terms. We've talked about how your credit score is composed and how to increase it. Something that is rarely discussed applies to anyone who is in the military (or family of military members). Today, I'll share some lessons learned from my own experiences in the Army and why credit is important for military families.
My Past Debt
I've mentioned previously that I was on a Bank of America blacklist, due to poor financial decisions in the past. I settled some debts for less than the full amount. A big part of that had to do with the fact I joined the Army.
A personal goal was to get out of debt prior to leaving for basic training. I had no idea at the time that my personal goal here would be fundamentally important to my time in the Army. I put every penny possible toward paying the debts, settled some for reduced amounts, and left for training not owing a dime to anyone.
Why Credit Is Important In The Military
Depending on your job in the military, credit can matter more. Having tons of debt creates problems. In fact, you may have a credit check done during the process of joining the military.
The Air Force won't let you join if your monthly debt payments are greater than 40% of your expected monthly pay in the military.
The US Navy considers your total debt and history of financial bad behavior (ex: writing bad checks).
The Army & Marines require you to get a waiver from someone higher in the command team if you have excessive debts. Only then can you join.
Once You Join
After joining the military, the requirement to maintain good credit becomes important. There's a joke that you can find 2 things outside the entrance to any U.S. military base: a pawn shop and a used car lot.
Unfortunately, many people in the military make poor financial decisions. However, many of them don't realize just why credit is so important in the military.
First, there's a law that you must pay your debts. Yup! Article 134 of the Uniform Code of Military Justice (UCMJ) says you're obligated to pay your debts. The maximum punishment under Article 134 is:
Bad-conduct discharge, forfeiture of all pay and allowances, and confinement for 6 months.
The military can easily take all of your paycheck and use it to pay your debts, until you reach $0 owed. You can be put in jail for continuing to not pay debts.
Remember the joke I mentioned? Unfortunately, those places know you're required to pay and will have no problem calling your commander. That's why they exist in close proximity to the base: they'll give you credit, knowing you have to pay, and they'll repossess your items when you don't. They'll sell them to someone else in your squad and do it all again. Trust me–I saw it happen.
Inability To Promote, Bar From Certain Jobs
Even if you don't get crazy into debt, such that you go to jail, there are other reasons why your credit standing is important in the military. 2 things I want to highlight are 1) being barred from certain jobs and 2) the inability to get promoted.
Being barred from certain jobs
In the military, certain jobs require people to be even more trustworthy. The cook at the dining hall doesn't need extra background checks. A military intelligence specialist who gives updates to the President? You bet.
If you have excessive debts, the military will not allow you to work in jobs that require high levels of trust. The thinking is this: if you have a ton of debt, and you have access to secret information, who says you won't sell that information to pay your debts? It's a risk the military won't take, so you can't work in those jobs. That also means the 'extra' pay for hazardous duty, working in a dangerous area, or having special skills won't be available to you. This applies to job fields like intelligence, criminal investigations, Special Forces, and even jobs working with advanced technology.
Many people are familiar with the concept of a 'security clearance'. Jobs that require a security clearance–meaning the military has done a thorough background check on you, your situation, and the people you surround yourself with–are inaccessible to those with lots of debt. Those people are likely to make irrational decisions when faced with mounting debts.
Inability to get promoted
If you have excessive debts and cannot work in certain jobs, that also can mean not getting promoted. Whether you know it or not, moving higher up in the military requires you to have certain levels of security clearance.
If you want to become an Officer, you must be able to earn a "Secret" clearance (for comparison, the lowest level of clearance is "Confidential", which everyone must maintain). The inability to gain a "Secret" level of clearance means you cannot become an Officer and may even be barred from higher promotion levels in the Enlisted ranks.
May Be Banned From Activities, Removed From Unit
"Readiness" is a huge word in the military. Commanders always evaluate whether you're ready physically, professionally, mentally…and that can include your financial situation. If you have to go to court for debt issues, you can't go to a training activity in another state. You also can't deploy overseas. I watched a General leave his personal driver behind when preparing for a deployment, because that guy needed to resolve some debt hearings at court while his unit was away.
That means you aren't really useful to your unit. They may reassign you to another area until you are able to fully participate in the unit's activities. Trust me when I say that you will be reassigned to an undesirable area. A young Soldier I had to do reassignment paperwork for spent his days washing tanks and going to financial classes.
If you can't perform your duties, the military doesn't need or want you. Harsh, but true. In their eyes, you aren't useful. This can lead to being kicked out of the military or being banned from re-enlisting when your current contract ends.
Back To My Own Story
I mentioned that I joined the Army and made a goal to pay off all of my debts before going to basic training. The Army has a program for people with a college degree to apply and interview for becoming an Officer right away. I was selected and went to basic training and then immediately to Officer Candidate School (OCS). If you graduate, you become an Officer and then will be assigned a job/functional area from there.
When I arrived at OCS, I was told that the pre-investigation for my security clearance came back with a red flag. Remember: you must be able to get & maintain a "Secret" clearance to be an Officer. Before you can start OCS, the Army must be confident you can do this. Otherwise, there's no point in enrolling you in the school.
After speaking with the clerical people, they said I was flagged for my financial situation. They had pulled public records on my financial situation and saw that I had debts and bills that were in collections.
Luckily, I kept good records of everything. I had left documents clearly labeled and accessible with my family. This was a Friday afternoon, and I was able to get documents scanned & emailed right away, proving I had no items in collections, no outstanding debts.
I also pulled my credit reports from all 3 bureaus on AnnualCreditReport.com to show my updated credit report.
For the next 48 hours, I was super nervous. Late Sunday night, I was told that I could start the course Monday morning. Had I not paid off my debts (and not kept good records of that fact), the outcome may have been different. I learned from the outset why credit is important in the military. And I saw that reinforced when others made bad financial decisions, with a range of effects from losing their car to job reassignment.
Final Thoughts
We talk a lot about why credit is important for things like buying a house, getting a good rate on a car loan, or opening new credit cards to earn rewards for free travel. Something related but often overlooked is the fact that credit can make or break a military career. I know we have multiple readers who are in the military. There are likely military family members who read this site, as well. Hopefully, this drives home the point that you must keep your financial situation in order if you are or someone in your family is in the military.
For military families facing financial problems, The Military Wallet has a list of resources available to help you.
Disclosure: Miles to Memories has partnered with CardRatings for our coverage of credit card products. Miles to Memories and CardRatings may receive a commission from card issuers.
---
New Card - Capital One Venture X Business 150K!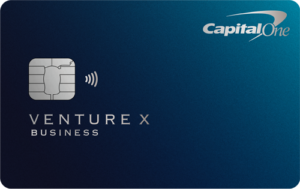 Capital One Venture X Business
earns 2X miles on everyday purchases plus up to 10X in bonus categories. You also get access to Capital One lounges plus an annual travel credit & anniversary bonus. Right now you earn
bonus_miles_full.
---
Opinions, reviews, analyses & recommendations are the author's alone, and have not been reviewed, endorsed or approved by any of these entities.