This post may contain affiliate links - Advertiser Disclosure. As an Amazon Associate, we earn from qualifying purchases.
Disclosure: Miles to Memories has partnered with CardRatings for our coverage of credit card products. Miles to Memories and CardRatings may receive a commission from card issuers. Opinions, reviews, analyses & recommendations are the author's alone, and have not been reviewed, endorsed or approved by any of these entities. Links in this post may provide us with a commission.
A Complete Guide to Earning & Booking with Amtrak Guest Rewards
While train travel certainly isn't as popular in the United States as it is in other areas of the world, Amtrak is still alive and chugging.  From their commuter heavy routes in the Midwest & East Coast to their scenic cross-country offerings, there really is a lot to see & do.
As I wrote a couple of weeks ago, my son and I took the Coast Starlight train from Los Angeles to Seattle and then the Empire Builder train from Seattle to Chicago.  While I will have a full write up and review of our train journey coming soon, today I want to talk about the Amtrak Guest Rewards program and how booking tickets with points can be a wonderful value.
Earning Points with Amtrak Guest Rewards
Amtrak Guest Rewards is a fairly straightforward program. While they do have a number of hotel & car rental partners similar to airline loyalty programs, the main way to earn points is through buying train tickets.  Quite simply, you earn 2 points per dollar spent on Amtrak tickets.
The other way to get Amtrak Rewards tickets is through Chase's Ultimate Rewards Program.  Ultimate Rewards points transfer to Amtrak at a 1:1 ratio.  As you will see later on, this can be a fantastic use of points and a good value. The process of transferring Ultimate Rewards points to Amtrak is the same as transferring them to any of Chase's other partners.
Amtrak Guest Rewards Award Chart
Amtrak utilizes a "Zone Map" to determine how much an award ticket will cost.  There are basically three zones that are comprised of the Western, Central & Eastern United States. To confuse things, the "Eastern Zone" has a sub-zone called the "Northeast Zone".
When traveling between two cities in the "Northeast Zone" different pricing applies. Lets take a look at the costs of travel. (Note: The cost of the Roomette/Bedroom includes tickets for up to 2 people.)
Northeast Zone:
Coach Class – 4,000 points
Business Class – 6,500 points
Roomette – 15,000 points
Bedroom – 20,000 points
1 Zone:
Coach Class – 5,500 points
Business Class – 6,500 points
Roomette – 15,000 points
Bedroom – 25,000 points
2 Zones:
Coach Class – 8,000 points
Business Class – 10,500 points
Roomette – 20,000 points
Bedroom – 40,000 points
3 Zones: 
Coach Class – 10,500 points
Business Class – 12,500 points
Roomette – 35,000 points
Bedroom – 60,000 points
Amtrak also has a bunch of special routes that are 1,500 points in coach or 2,000 points in business class.
Room/Ticket Types
As you noticed above, there are several different seat types.  Let's take a closer look in order to understand them better.
Coach:
Coach seating is 2-2 with an aisle in between. Depending on the train and distance, there will be footrests and curtains. All coach seats recline and have electrical outlets to charge your devices.
Business Class:
Most long distance trains do not have a business class car.  For short/medium distance trains, business class features 3 across seating.  All seats also come with electrical outlets and you receive a complimentary beverage and newspaper.  At stations that feature a lounge, business class passengers are able to utilize it.
Roomette:
A roomette is a small private room with two seats.  The two seats turn into a bed in the evening and another bed drops down from the ceiling.  This is perhaps the best value for two passengers when considering the costs on the award chart.
Roomettes are considered "first class" service and include: bottled water, turn down service, fresh towels and linens, soap, individual climate control, electrical outlets and ALL MEALS INCLUDED. That is right, all meals are included in the dining car.  The only "cost" that is not included with your ticket is gratuities.
Bedroom: 
There are actually several different types of bedrooms with the diagram shown above the most common layout by far. Amtrak lists a standard bedroom as being able to hold 2 adults, but you could easily have at least three people in one.
The bottom bed is almost a queen size and the top bunk folds down from the wall. Each bedroom also has its own cramped bathroom complete with toilet and shower.  To put it into perspective, a bedroom is roughly twice the size of a roomette. Bedrooms come with all of the amenities listed for the Roomette including the meals.
Valid Routings
Even though it may seem based on their "Zone Chart" that you can take any and all trains to get from point A to point B, this is not the case.  Amtrak will only allow you to book with routings that are given by their system.  (If you book a custom routing not given in their system it will break the award into two separate tickets.)
When booking online this isn't a problem for you to see, since the booking engine will only display valid routings.  If you are trying to plan a sleeper booking, there is a way to see what options you will have before calling in.
Amtrak phone agents use the same generic search tool that is available on Amtrak.com.  To see what options you have just go to Amtrak.com and search right from the homepage.  Additionally, Amtrak Guest Rewards lets you book any available ticket with points, meaning if a ticket or room shows as available using the main search, it should be bookable with points.
For example, if I want to travel from Los Angeles to Chicago, then I can take the Texas Eagle, Southwest Chief, or Pacific Surfliner to the California Zephyr, but I cannot take the Coastal Starlight to the Empire Builder.  Only the routings given on the search page are bookable by the phone agents.
Booking Roomette/Bedroom Tickets Via Phone
The process of booking Roomette/Bedroom Tickets via phone is quite simple. (Coach/Business class tickets can be booked via phone & online.)  First, make sure the points are in your account.  After that, I highly suggest using the search as mentioned above to find which routing works for you.
When you are ready to book, call Amtrak Guest Rewards at 1-800-307-5000.  The call center is open from 5 a.m. to Midnight seven days a week.  In my experience, there is usually about a 20 minute wait to talk with someone, although I am sure that varies depending on the time of day.
Amtrak's agents seem to be pretty knowledgeable and are friendly.  They will lay out your options and don't seem to mind if you request certain routings.  Once everything is booked, they will send you a confirmation email and a copy of your tickets.  The best part of redeeming points on Amtrak is that there are no taxes or fees!
Booking Coach/Business Class Tickets Online
Business class and coach tickets can be purchased online. To book, simply go to the Amtrak Guest Rewards website and click the "Redeem" tab on the top.
On the "Redeem" page you will see all of the booking options.  Find the one you want (i.e. Coach class – One zone) and look to the right.  If you have enough points to book there will be a button that says "Book". If you don't have enough points, it will say "Not enough points". (As shown below.)
If you do have enough points and click the "Book" button, then you will be taken to a search screen. Enter your origin, destination, number of passengers & date then click "Next". In this example I will search for a ticket on the Pacific Surfliner from Los Angeles to San Diego.
After filling in the information and clicking "Next" a listing of all of the available trains and times will show up. I have selected a business class seat on the 6:15am departure of the Pacific Surfliner. According to the chart this will cost 2,000 points.  After selecting the departure and seat type, click "Next" at the bottom of the page.
The next page contains fields such as: name, phone number & email address.  If you have an Amtrak.com profile, then it will prompt you to login and will autofill that information.  If not, then you can continue as a guest. Either way, the system will also ask you to choose a ticket type.  Once that is done click "Next" to continue.
You are now on the final confirmation screen.  Read over the information to make sure it is correct and then click "Redeem Points" when you are ready.  You have now officially booked a ticket.

Sweet Spots
You can certainly look at the award chart above to see any sweet spots, but I thought I would mention a couple.  First off, when booking a two zone award, a coach ticket costs 8,000 points, whereas a roomette costs only 20,000 and is good for two people.  Two people in coach would spend 16,000 points and not have a bed or meals included. For 4,000 more points, you certainly do get a lot. Similarly on a 1 zone award, 2 coach tickets would cost 11,000 points while a Roomette is only 15,000.
The special routes are also a great value.  For 1,500 points in coach or 2,000 in Business class, you can travel quite a great distance. Amol at Hack My Trip has a great write up listing all of the special routes along with his review of the Pacific Surfliner between Los Angeles & San Diego.
Value When Transferring Chase Ultimate Rewards Points
While the value that you get for your points will vary depending on route, seat type & date, I thought it would be good to post a couple of examples.
Example 1 – Pacific Surfliner Los Angeles – San Diego
This first example is of one of their special routes since I consider it to be a great value. Booking a week out, a coach ticket costs $37 for this short route and a business class ticket is $56.
We already know from the earlier example that this award costs 1,500 points in coach or 2,000 in business class. If we transfer Ultimate Rewards points over, then we are getting a value of $.024 per point for coach or $.028 for business class.
Example 2 – Coastal Starlight Los Angeles – Seattle
In this example, we will look at the value of a redemption for coach, roomette & bedroom.  I am looking for a redemption exactly one month out.
Coach – $290 or 5,500 points.
Roomette – $763 or 15,000 points
Bedroom – $1437 or 25,000 points
As you can see, we are getting quite a good value. For coach, we are getting a value of $.053 per point, for a roomette the value is $.051 and for a bedroom the value is $.057.  All three redemptions present a tremendous value for your Ultimate Rewards points.
While there are numerous other examples, I consistently find that Amtrak Rewards provides one of the best values for the transfer of Ultimate Rewards points.  When you consider that sleeper accommodations come with all meals included, then the value is even better in my opinion.
Conclusion
Amtrak Guest Rewards is a very simple and straightforward program, but it takes a little getting used to. Often times their redemptions provide a great value for the transfer of Ultimate Rewards points as well. If you like train travel, then I highly suggest giving it a try.
I sincerely hope that this guide to Amtrak Guest Rewards helps to answer any questions that you have. Next week I will have a full review along with photos from our tremendous journey between Los Angeles & Chicago via Seattle. If you do have any unanswered questions, then please let me know below!
Disclosure: Miles to Memories has partnered with CardRatings for our coverage of credit card products. Miles to Memories and CardRatings may receive a commission from card issuers.
---
New Card - Capital One Venture X Business 150K!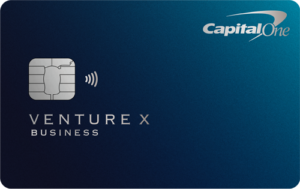 Capital One Venture X Business
earns 2X miles on everyday purchases plus up to 10X in bonus categories. You also get access to Capital One lounges plus an annual travel credit & anniversary bonus. Right now you earn
bonus_miles_full.
---
Opinions, reviews, analyses & recommendations are the author's alone, and have not been reviewed, endorsed or approved by any of these entities.