Disclosure: Miles to Memories has partnered with CardRatings for our coverage of credit card products. Miles to Memories and CardRatings may receive a commission from card issuers. Opinions, reviews, analyses & recommendations are the author's alone, and have not been reviewed, endorsed or approved by any of these entities. Links in this post may provide us with a commission.
Credit Card Rewards Redemptions for Stuff – My Greatest Hits Since 2020
Before reaching financial independence (FI), I became increasingly focused on valuing the things I already owned and avoiding more unnecessary possessions.  Since reaching FI, I've continued that habit, not out of necessity but due to the joy it brings.  In this context, it may seem antithetical that I've increasingly redeemed points for stuff.  Most of the time, I make solid redemptions for cash that I would normally use for the same purchase, anyway.  Indeed, points should not create lifestyle creep, in my view.  Along the way, though, I've redeemed here and there on what I'll call "splurges" in this article – stuff I wouldn't have normally bought otherwise.  Sometimes, I've used existing or limited-time card benefits to get free stuff.  Today, I'm describing a portion of my credit card rewards redemptions for stuff to improve my quality of life.
Some of these offers may have changed since posting.
Mesh Wi-Fi System
I've heard great things from people who have upgraded their physical internet setup to a mesh wi-fi system.  It's never been big on my to-do list, since we've been largely happy with our connectivity.  But since I hold multiple Amex Business Platinum cards, the Dell credits came in handy when I picked up an Eero mesh wi-fi system.  Dell allows split payment across up to three cards in one purchase, so I was easily able to cover the entire purchase with Platinum credits.  Even better, I earned solid portal rewards on this free spend with Rakuten (I prefer the Membership Rewards version).  And, most importantly, our existing internet plan is much faster with the Eero system.
A Bucket of Paint
I have a hot and cold relationship with my backyard deck.  My father-in-law and I rebuilt it a few years ago, and the sense of accomplishment was fulfilling.  I enjoy relaxing on the deck with my family, but I endlessly face the task of ongoing maintenance.  This year, I needed to re-coat it.  I bought a huge bucket of paint (stain and sealer, technically) and completely covered the home improvement store purchase thanks to Chase's Pay Yourself Back feature.  Again, I was reminded that paint isn't cheap: the large bucket normally costs $150-200.  I happily redeemed for this immediate need.
Beer
As a longtime fan of Speedway gas stations, I've collected way too many of their points over the years.  Sadly, my most convenient location turned into a Joe's Kwik Mart just after Labor Day.  Luckily, I had prior warning from a friendly cashier.  In the past, I've mostly redeemed my Speedway points for their Fuel/Merchandise gift cards, as that was the best return for the gas our cars need, anyway.  Consequently, I had a few hundred bucks of Speedway gift cards left, which would become less convenient to use after Labor Day.  Along with my last car fill-up at this Speedway, I picked up some beer.  Why not?  I've done it before at my favorite Speedway outside Disney's Magic Kingdom.  The price was probably higher at Speedway, but it's free beer, and I consumed more of my Speedway gift cards haul.
I ended up with a ton of extra Walmart gift cards after my Citi ThankYou/Shop Your Way/Disney gift card play dried up last year.  I fell in love with Lego again several years ago as our little ones started playing with them more.  We've picked up, ahem, a few sets since then and routinely enjoy fun family builds.  The little ones and I had a blast building flowers for Mom.
Wireless Earbuds
I have an everlasting connection (pun intended) for corded headphones and earbuds.  After all, I still rock my 160GB iPod Classic (if only there was more space).  Last year, I used the Business Platinum's Dell credits for a pair of wireless earbuds.  How freeing!  I've since listened to my favorite Miles to Memories podcasts with a bit more flexibility during my daily jogs.
A Year's Worth of Streaming
Thanks to my personal Amex Platinum, I got a free year of entertainment streaming!  And no, I'm not talking yet again about Peacock.  The Platinum offered one of my favorite pandemic credits this year via PayPal.  Cardholders received $30 in monthly PayPal credit for much of this year.  When Paramount+ launched earlier in the year, they offered 50% off the $59.99 annual price for a limited time.  Luckily, the service accepts PayPal, and the credit matched up perfectly!  Making it even sweeter, I picked up a few hundred Membership Rewards on the free spend via Rakuten.  Kudos to Justin, an MtM Diamond Member, for pointing out the discounted Paramount+ deal.
Birthday and Holiday Gifts
From my perspective, the Platinum's Saks credit is one of the more underrated card perks out there.  I normally wouldn't shop at Saks and know there's a markup, but I enjoy using these credits on high-quality items.  Most often, I pick up gifts for my family and friends at no cost to me.  Or, every now and then, I splurge on a money clip or travel accessory for myself.  Again, I obtain free Membership Rewards via Rakuten every time!  Read more here about this useful Amex benefit.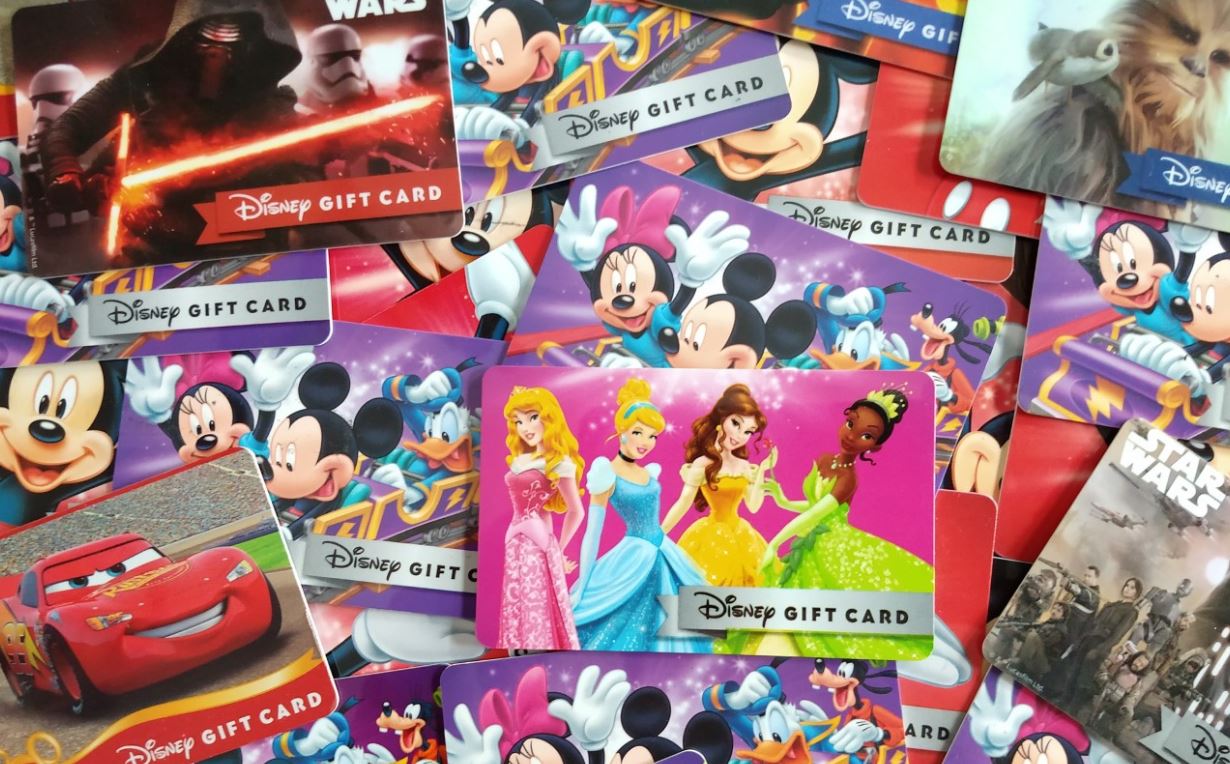 Travel and More
While I've acquired stuff via credit card rewards redemptions over the past few years, I did save up for travel (beyond cashing out points).  Using the Amex PayPal credit, I picked up extra Disney and Google Play gift cards.  Essentially, I continued saving up for future Disney World trips with this credit.  I also financed my fall/winter YouTube TV subscription (gotta have football) with Google Play gift cards.
Conclusion
These are just a few of my credit card rewards redemptions for stuff since 2020.  Cashing out my bank points is my primary redemption strategy, but using points and credits for stuff now and then makes sense in my situation.  In order to get the most out of this hobby, I look beyond direct travel redemptions.  Again, I'm in the Rewards hobby, not the Travel Rewards hobby.
How have you redeemed for stuff in the last few years?  What have been your favorites?