Disclosure: Miles to Memories has partnered with CardRatings for our coverage of credit card products. Miles to Memories and CardRatings may receive a commission from card issuers. Opinions, reviews, analyses & recommendations are the author's alone, and have not been reviewed, endorsed or approved by any of these entities. Links in this post may provide us with a commission.

When Positioning Flights Backfire, It's On You To Fix It
When positioning flights backfire, it's on you to fix it. With a normal ticket, the airline is bound by things like the Montreal Convention. This means they must still get you to your destination. They're required to coordinate any other flights affected when the first flight is delayed or canceled. What happens when you have other flights that are on a separate reservation? What happens when you have a positioning flight from a different airline? It's a case-by-case situation.
What is a positioning flight?
A positioning flight is a flight you take to get you to another city to start another trip. Why would you do this? Several reasons. Maybe you saw a great deal on flights to Australia from Los Angeles, but you live in Salt Lake City. You'll need a positioning flight to get to L.A. to start your trip on the ticket you booked to Australia. Maybe you live near a small airport, and flight availability for award flights is impossible to find. Few airlines serve your airport, and their partners don't go where you want to go. Maybe you're like me: you live in a city of 2.5 million people, but most award program rules don't allow a ticket that goes all the way to your city (lack of partners, too many connections, backtracking/direction rules, etc.). All of these are great reasons for positioning flights.
The ways in which you can book a positioning flight are many, and what you'll do largely depends on how far you're going. Need to position from Abilene, Texas to New York JFK to start a trip? That could be worth using points if you find something that doesn't need a lot of points, like a Delta flash sale or American Airlines reduced saver space. Also, check out Turkish award bookings, as Ian highlighted. If you find a great deal on a cash fare, or if the points required are too many, buying your positioning flight is your best bet. Southwest getaways and Delta flash sales can help you here.
A note about luggage:
Since you're flying domestically on these to 'position' yourself for another flight, luggage can be a consideration, also. You have free checked bags on that international flight, but the domestic flight probably doesn't offer this. This is a great time to use your free checked bag perk, which is offered by most airline credit cards. There's also reimbursement of fees on your preferred airline from cards like the American Express Platinum or American Express Gold. Even flying Southwest, who always gives free checked bags, can help.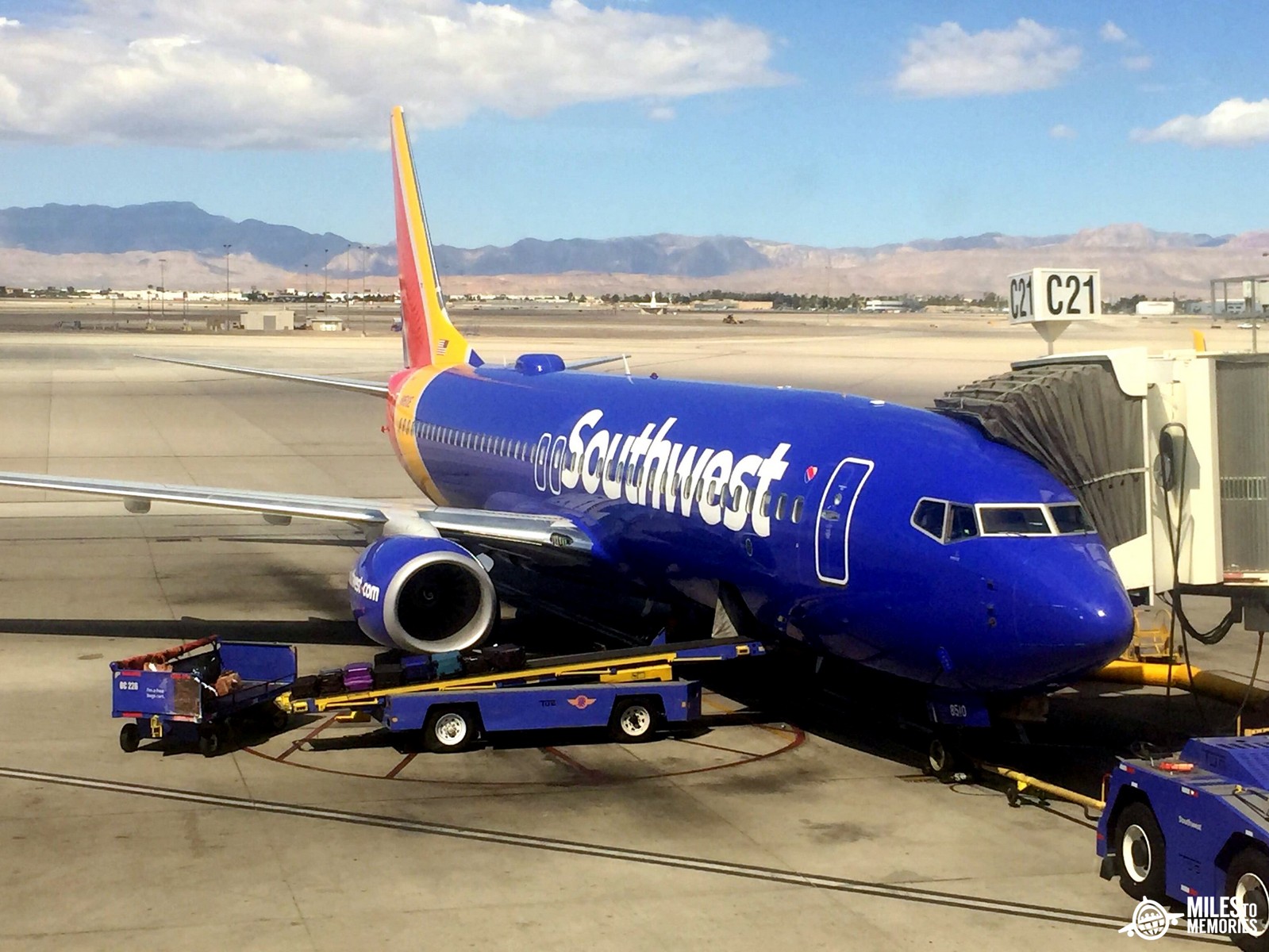 A note about Southwest:
Speaking of Southwest, earning the Companion Pass can be a fantastic reward in and of itself. However, it can also be great for using Southwest as the mule for all of your positioning flights. Imagine 2 years of "bring a friend for free" + free checked bags on all of your Southwest flights that you're using for positioning. This adds even more value, because you can look at numerous other cities for international itineraries, freeing up more opportunities for finding a good & available itinerary, knowing that it won't be overly difficult to get there to start the itinerary.
When Positioning Flights Backfire
But what happens when the positioning flight is canceled? I had an international trip booked via Singapore Air, departing on Swiss Air Lines. My positioning flight was $44 and flying on GOL, a Brazilian carrier (that isn't known for its customer service or timeliness). I woke up that morning to find an email that my flight was canceled for mechanical issues with the plane.
The email directed me to call, so I called and sat on hold while getting dressed and making coffee. When someone finally picked up, they said that I needed to rebook online and choose from the flight options it would show me (even though the email had said to call). Online, it gave me 2 options: a flight leaving in 35 minutes (yet the airport is a 45-minute drive away) or a flight leaving at 8pm. My international flight departed at 7:20pm from São Paulo GRU, so I needed to arrive there no later than 6pm. Even that would be pushing it. I called back, and GOL said those were my only 2 options. Sorry not sorry.
This is when positioning flights backfire. GOL felt no obligation to take care of me. The Swiss Air Lines flight at 7:20pm isn't their responsibility. Legally, they have no requirement to make sure you can get on your next flight. Is it the decent, human thing to do to try to help you out? Yes. Are they required? Nope. This will be totally dependent on the person you're talking to. "You'll catch more flies with honey" is perfect here. Nearly everyone the rebooking agent has talked to is sour, mean, and probably treats them poorly. You might get better treatment for not acting the same. However, this agent saw they only had 2 other flights running that day and offered me what I assume her supervisors told her before I called.
What do you do next?
For me, I had an international flight that evening that runs only once a day. Taking the "next flight" wasn't an option. I had to be on my Swiss Air Lines flight, so I searched and found a ticket on LATAM for $123. Nowhere close to ideal, but this was my best bet for a same-day ticket protecting the rest of my plans. It also wasn't worth using 7500 AA miles at this value. Delta wouldn't let me search for any same-day tickets on GOL with award miles. The new flight left an hour prior to my original flight with GOL. To try to recoup my losses, I used AmexTravel.com and paid with my American Express Business Platinum to earn 5x points on the purchase.
Your situation may be different, but the point is that airlines aren't bound by your other ticket or external plans. That's a risk with positioning flights. You might get an agent who helps you out, but you might not. They're under no obligation to get you to the next city for your flight with their competitor. Their only requirement is to get you there "sometime" or give you a refund.
After I arrived at the airport and checked in with LATAM, I went to the GOL customer service counter. They'd been fielding complaints most of the day. I explained to them that I had this other flight, and none of the offerings worked for me. They told me that I should've just come to the airport, and they would've helped me. 45 minutes away, show up and hope to get on a flight…seems risky and something I hadn't considered. I had a limited time window from working until lunch time and then a night flight later on, but this is something that's possible in the future. You're brave if you try this. The agents agreed to cancel and refund the outbound flight while preserving the return ticket for the end of the trip. I made sure to get both of these in writing.
Final Thoughts on Positioning Flights
Positioning flights have lots of pluses, but the risks can create some minuses. There's a lot of talk about how excellent positioning flights can be, but let's be honest that they aren't perfect. When positioning flights backfire, it can create some momentary panic while you explore options and figure out what to do next. Most of that work is going to be on your shoulders, because the carrier has no obligation to help you catch that next flight. It 100% depends on the agent you talk to, so I hope you get lucky.