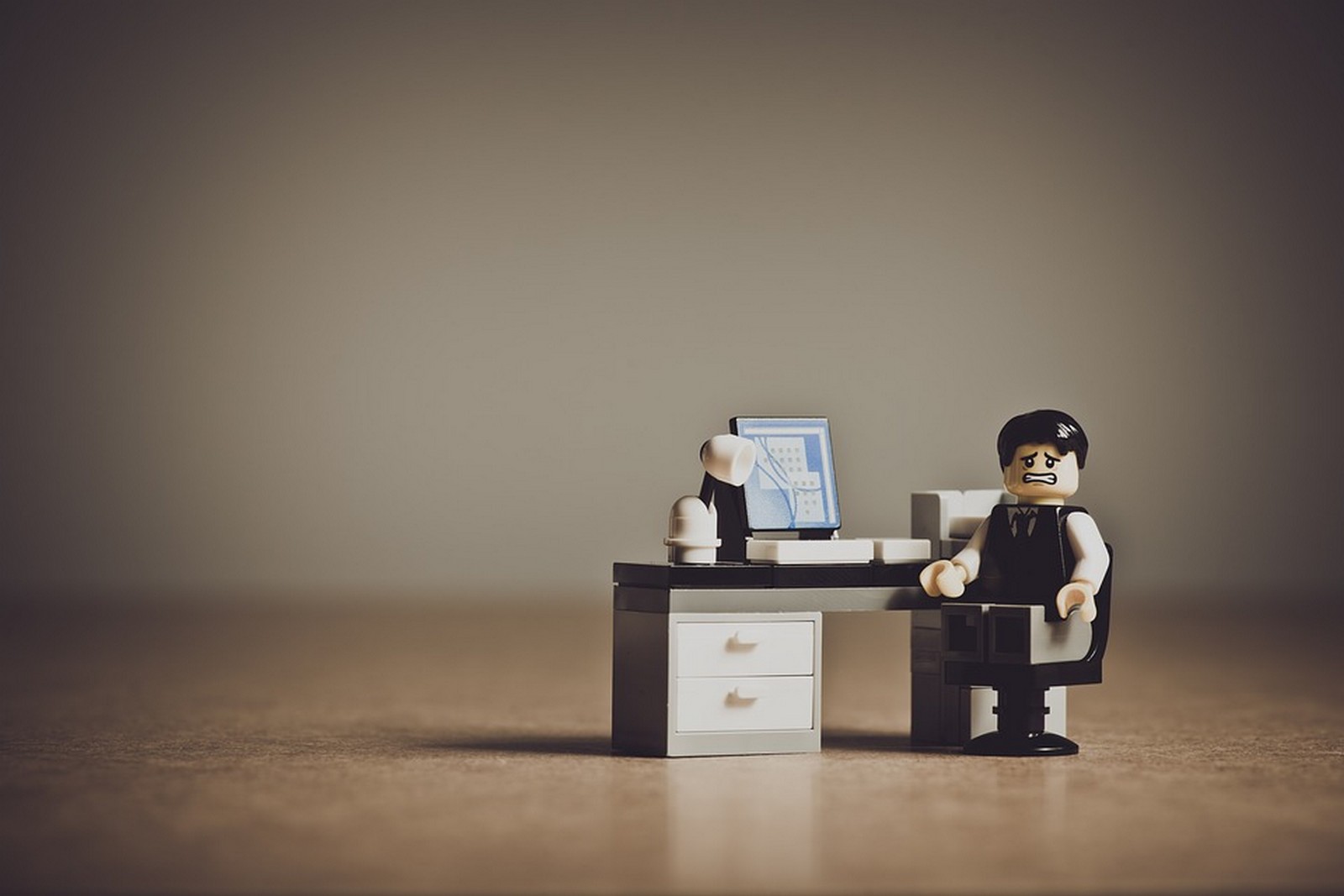 Points and Miles Obstacles – How I Needlessly Complicate the Hobby
I've previously talked about the mistakes I've made in the points and miles hobby and also what I wish I knew prior to getting started about 20 years ago.  I've preached the importance of self analysis and goal setting related to our hobby, as well.  I can always do better.  But certain stuff I repeatedly do which ends up complicating my points, miles, and travel situations.  As much as I've optimized my processes, I inevitably set up points and miles obstacles on myself.  Today, I'm sharing the primary ones that I experience in the hopes that you can avoid, or at least become cognizant of, them in your situation.
Unnecessary Phone Calls
I undoubtedly make way more phone calls to banks than I need to.  I'm sure many out there feel the same, but you probably sprinkle in a good share of phone calls with airlines, hotels, and other loyalty programs.  However, my calls are overwhelmingly to banks, and so many of them end up being pointless.  One example is calling a bank to lower the cash advance limits on my cards.  As many of you know, lowering a card's cash advance limit to (or near) zero helps mitigate cash advance charges for certain transactions.  A few of these calls have gone fine, but the vast majority I've made over the years end up with one of the following outcomes:
"No, we don't do that."
"Let me connect you with the proper department." (Subsequently disconnected or told no.)
"What are you trying to do again?" (Invariably, I need to explain it multiple times to different reps.)
"I have a few questions for you to answer for security purposes."  (Rep proceeds to ask the exact same questions that I previously answered via the automated system.)
"We can't validate you over the phone.  You need to go to one of our bank branches and have an employee call in on your behalf to validate you." (This one just happened last week.)
Other Examples
I've had similar responses from bank reps on other matters: notifying of an upcoming significant purchase, travel plans, reconsideration calls, etc.  After these calls, I realize they were largely unnecessary.  I could have continued with my actions or plans, avoided the calls, and saved a bunch of time.  Sure, once in a while, a call may be necessary after the fact.  But I usually end up on the losing end when I try to preemptively address what I perceive to be future possible concerns.
Organization Procrastination
On an annual basis, I organize most everything I've left hanging in the hobby over the last year.  This task has become increasingly onerous with every passing year.  Yes, some of that stuff is out of my control – more promotions, cards, and plays appear and require housekeeping.  But I could organize better throughout the year to make the annual version much easier.  I don't do that enough, primarily because it's not fun.  Instead, I focus on the fun stuff that I consider time sensitive, lucrative, or both.  It's come to the point where I should probably define a specific date and time during the week where I must organize.  Otherwise, I'm going to be playing the "I'll get to that" game indefinitely.
Airline Award Apathy
The only travel area I find less motivating than flying on a domestic airline is booking a domestic airline award ticket.  And because of that, I spend as little time as possible on domestic airlines' websites and researching the ins and outs of their programs.  I know I'm not alone here – Mark, for one, can't stand booking award tickets, either.
Therefore, I'm confident that I don't always get the "best deal" on award flights.  I'm sure I've wasted thousands of miles booking higher-priced tickets so that I could just be done.  While I proudly hold this time over miles virtue, I must admit I'm giving up more miles than I need to for air travel.
Benjy, The Bank Account Bonus Snob
I've become more discerning with bank account bonuses over the years.  Sure, the early years and high bonus totals were great, but I can't stand the drudgery of going through the bank account slim-down process.  Now, I primarily go after bank account bonuses in any one of the following circumstances:
Helps with future credit card applications with the same bank (Bank of America, Wells Fargo, etc).
Easy to obtain/don't require parking high balances for an extended period.
A bonus threshold that makes it worth the effort (Citi account earning bonus ThankYou points, etc).
Similar to my airline award apathy, I'm leaving lots of money on the table by selectively pursuing bank account bonuses.  Again, the simple valuation of my time over the money is a huge player here.  But I can't ignore that I might play the bank account bonus game too cautiously.
More Time on the Road, Less Time on the Screen
I spend a lot of time on the road locally as part of the hobby.  Indeed, I enjoy that time out and about, enjoying scenery, maybe grabbing a quick bite, and listening to music, podcasts, and radio programs.  I could accomplish some of the same tasks online in only a fraction of the time.  So I end up burning extra time, gas, and auto depreciation on hobby activities.  While I try to maximize efficiency in my hobby activities, this is one area where I willingly ignore that principle.  Perhaps it's because I value that street time over screen time.  I feel like I come out ahead on this one, but I must admit certain hobby aspects are more quickly resolved online while at home.
Paying Too Many Annual Fees – A Common Points and Miles Obstacle
I ensure that all cards I hold provide superior benefits that out outweigh their respective annual fees.  While I hold many ultra-premium and high annual fee cards, they clearly provide great rewards near- and long-term.  As a result, I pay less attention to those other "cheaper" cards.  Yes, on paper, those credit cards with annual fees in the ~$50-100 range provide benefits worthy of paying the fees.  But in the last couple years, I've paid annual fees on several cards and received benefits which I have yet to actually consume.  Here are just a few cards in this category:
Barclays Aviator Blue:  $49 Annual Fee
Barclays Wyndham:  $69 Annual Fee
IHG Select Mastercard:  $49 Annual Fee
Sure, the pandemic has played a role in me being on the wrong side of the cost/benefit equation with these cards.  With more travel, I'll get back on the right track.  I need to carefully pay attention, regardless!
Points and Miles Obstacles – Conclusion
These are just a few of the points and miles obstacles I create for myself.  Of course, any avid hobbyist will deal with his or her own challenges in pursuit of big rewards.  I find the key is to periodically reflect to identify these items; then, I make intentional choices to adapt or knowingly accept them.  I encourage each of you to be open to others' points of view related to travel, points, and miles.  Create new relationships with other hobbyists, foster existing ones, and (gasp) consider online content (maybe even stuff I've written).  What points and miles obstacles have you put in your own way?  How have you overcome them, or have you chosen to live with them?