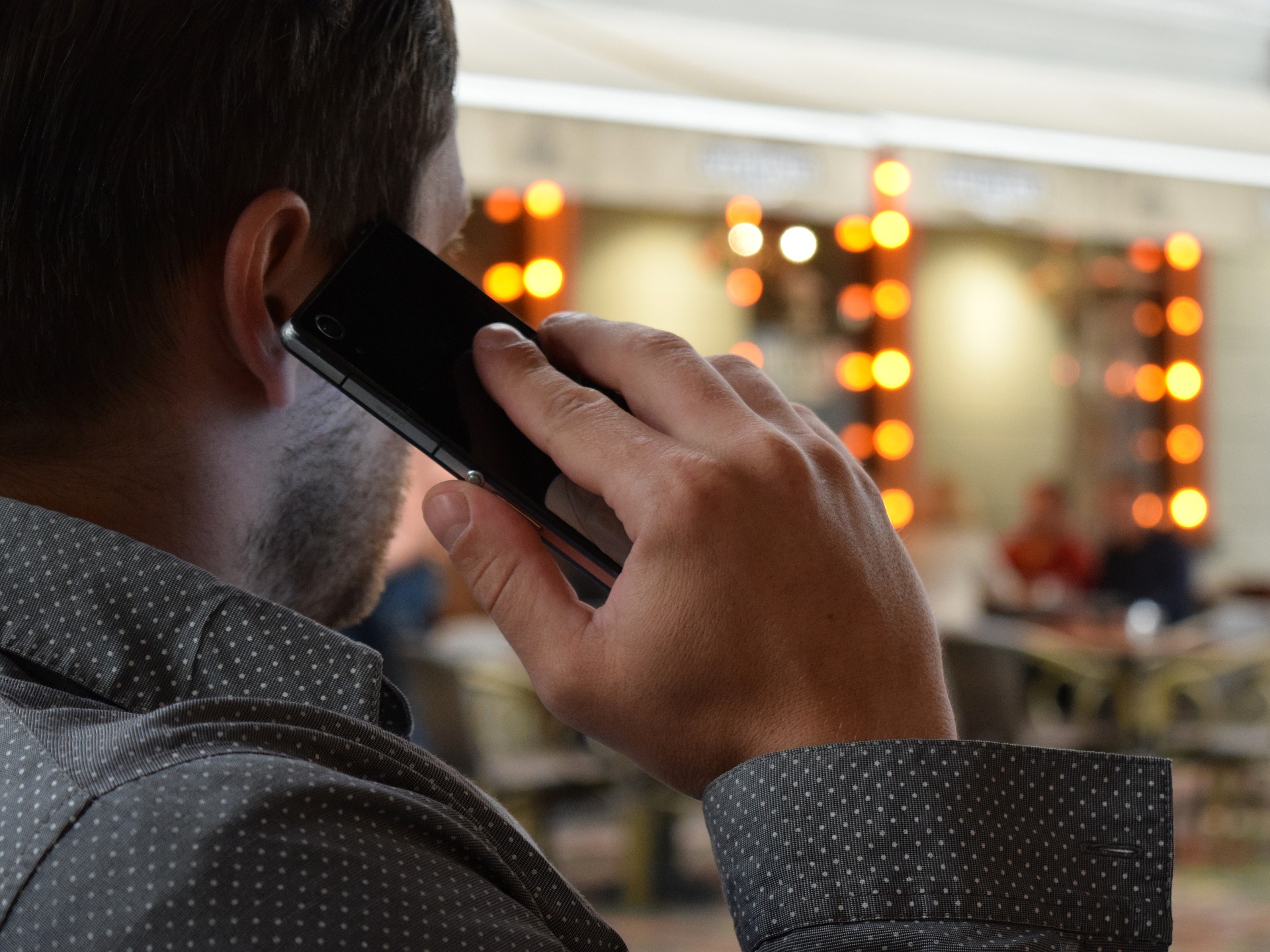 Question: What's A Reconsideration Call Like? Here's What To Expect
Our question this week is a good one: what's a reconsideration call like? We've talked about these calls before, but we haven't really examined what you should expect. That leads to a good question this week and an opportunity to explain this to those who are unfamiliar or inexperienced with reconsideration. Here we go.
The Question
Our question of the week comes from Tom and Marge in our Facebook group:
Had kind of a crazy thing happened today and wondering if it is the usual. I called the reconsideration line because they denied my husband the flex card on my referral. I was on the phone with them probably 45 minutes and still don't have an answer. He said that my husband had too many cards of which four of them were authorized users on my cards. He asked all kinds of questions like what's my husband responsible for these cards and for other cards that he had. Kept me on hold numerous times to keep checking. Is this what usually happens? This is my first call for reconsideration. Interested to hear from others. Thanks
In short: what's a reconsideration call like? This was the first experience, and they're wondering if it's par for the course.
Background On Reconsideration Calls
We've touched on reconsideration (what you do when denied on a credit card application but want to change that "no" to a "yes") several times. Here's some basic information on reconsideration. We also have a list of the phone numbers for each bank, so you can call the correct department for reconsideration.
If calling in fails, there are other things you can do. We even have a template for a letter you can send to the bank.
In sum: if you apply for a credit card and are denied, reconsideration is when you ask the bank to reconsider the denial. You'll need to address the reasons for their denial, which they will tell you. Enter the reconsideration call.
What's A Reconsideration Call Like?
This brings us to the question of the week: what's a reconsideration call like? And was this experience normal?
First things first, the bank will tell you why your application was denied. Go through this information and plan to address each item specifically. Did they say you missed a payment, but you can prove you didn't? Plan to address the items with specifics. Just saying "please approve me" isn't sufficient. They said "no" for certain reasons, and you need to address those reasons with specifics and data.
Next, no two reconsideration calls are exactly the same, but there is a general idea of what will happen. It roughly follows this format:
State why you're calling and provide required information.
Tell the phone rep that you applied for a card, were denied, and provide the reference number on your denial (if you have it). They'll ask questions to verify your identity before discussing the matter with you.
The phone rep reads the case.
The person you are talking to will look at the denial reasons and may have access to notes in their computer that you don't have access to. Give the person some time to understand what's happened and what's happening, so the phone rep can be ready for the discussion.
Now you have a discussion.
Depending on the complexity, this can take more or less time. For me personally, I like to give the phone rep a summary of why I'm calling ("Item 2 seems incorrect, and I'd like to explain item 3 to give you a better understanding"). After that, we can address the items one at a time while I provide information and the phone rep can ask questions.
Remember to be positive, clear, confident, and also friendly.
As the phone rep asks questions, this can be simple or can be complex. It really depends on the situation. If there is data that doesn't seem to match (as in the case of our question from Tom and Marge), this can take time. If you need to overcome a rejection for "too many recent credit cards" or violation of the Chase 5/24 rule, pointing out which credit cards are not your responsibility as an authorized user can take time. Each card needs identified and checked by the phone rep.
Once all of the data is understood and verified, now you and the phone rep are on the same page. Then–and only then–can you point out why the rejection reasons are incorrect, insufficient, etc. and that the "no" should become a "yes".
It's about the bank's concerns, nothing else matters.
The reasons you were rejected are the only reasons that matter. The fact your credit score is high doesn't matter if the rejection reasons are for "too many credit cards with us" or "missed a recent payment". Telling the bank your business model is the coolest idea since sliced bread doesn't matter if the rejection reason is that you are past 5/24 or that your credit card balances are really high.
Whatever the reasons are for why the bank rejected you, nothing else matters. I'll say this again: the whole purpose of the call is the bank's rejection reasons. Those can be simple or complex. With our question from Tom and Marge, the bank's concern was "too many cards". How do you address their concern in this matter? You point out as many of those cards as possible that are not "your card"–you're just an authorized user and not financially responsible for these bills.
Each card that you discuss, the phone rep may put you on hold (again) to verify this information and update their view of your credit profile.
Whatever the bank is worried about (missed payments, too many cards, lots of recent inquiries, etc.), you need to address that and only that. Don't talk to them about anything else. Why? 2 reasons. First, that's not why you were rejected. Second, you may say the wrong thing, adding further issues for them to worry about. Stay laser-focused.
What's A Reconsideration Call Like? Same Same But Different
In sum, the call follows a general pattern, but how that plays out can be wildly different. "You have too much credit with us already." "OK, I have this card with a $20,000 limit, take $10k from that and use it to make the new card. No new credit, so the issue is resolved." That's a quick call for those of us who've done this before.
Data that doesn't match, verification, submission of documents the bank requests…these types of calls follow the same format but can take longer. Thus, the format remains basically the same for each call, but how much time the "conversation" phase takes can vary greatly.
Final Thoughts
For those unfamiliar or inexperienced with reconsideration calls, it can be common to wonder what they're like. And if your first one is a bit rough, that can set a bad tone for you to wonder if they're all like this. Yes, but no. All calls will essentially follow this format, but how that plays out and how much time it takes will vary depending on complexity.
Knowing what a reconsideration call is like and the most efficient way to get to the important part can help reduce stress and save time. That can also help you arrive at the desired outcome, whenever possible, since you've communicated clearly when addressing the bank's concerns. It's not always possible to change a "no" to "yes", but knowing what a reconsideration call is like can help you understand the process, thereby knowing what to do and increasing your odds of success.
Have a question? Ask in our Facebook group or email me at ryan[at]milestomemories.com