Disclosure: Miles to Memories has partnered with CardRatings for our coverage of credit card products. Miles to Memories and CardRatings may receive a commission from card issuers. Opinions, reviews, analyses & recommendations are the author's alone, and have not been reviewed, endorsed or approved by any of these entities. Links in this post may provide us with a commission.
Breaking Down The Best Card For Plastiq Online Bill Payments
Wondering what the best card for Plastiq bill payments is? What card should you use for the best return on your payment, in order to negate Plastiq's fees? And does the answer change depending on what type of bill you're paying? Today, we'll break down the best card for Plastiq online bill payments depending on what you're paying and what cards you have in your wallet.
What Is Plastiq?
Plastiq is an online bill payment service that lets you pay pretty much anything with a credit card. That even includes bills for companies located outside the U.S. The awesome thing about this is that it lets you pay bills with a credit card even when the company/person you're paying doesn't take credit cards. You pay Plastiq, and Plastiq will send that person a check or online wire transfer. The down side is that there's a fee, of course. And that fee recently increased to 2.85% (July 1, 2020). Despite this, the lack of real competitors for paying your mortgage with a credit card leaves many of us still using Plastiq for lack of better options. Additionally, you can't use Visa or American Express cards to pay a mortgage via Plastiq, which is a bummer but not their decision.
Additionally, you can offset fees by looking for referral offers or periodic bonuses. These will give you fee-free bill payments via Plastiq's website.
The Best Card For Plastiq Payments
So, what's the best card to use? Ideally, we want to overcome or offset that 2.85% fee as much as possible to make paying bills via Plastiq "worth it". Depending on what you're paying (since different types of bills have different rules) and what cards/earning boosts you have access to, here's a breakdown of the best card for your Plastiq payments.
1 – Any Card For Minimum Spend Requirements
I'll say it again and again: the best card for ANY payment is the one you just opened. If you're working on minimum spending requirements to earn a welcome offer, use that card for everything possible. This card absolutely offers you the best return on your spending. Why? While we're talking about 3-5% types of numbers for "normal" spending, you should be earning FAR better than that from a lump of airline miles or bank points through welcome offers.
2 – Any Card With Bonuses At Play
Similar to the above, any card with a bonus at play is your next best card for Plastiq payments. If you received a retention offer and can earn extra points/miles through spend in a short period of time, use that card on Plastiq. If you need to finish off the $15,000 spend requirements for a free night certificate or need to qualify for a companion certificate on an airline, use that card. Use any card available that's offering you a "spend A bet B" bonus at the moment. Here are some cards with bonuses you can earn every year:
3 – The Best Card For Ongoing Bill Payments
If we don't have any bonuses or welcome offers available, it's time to consider what's already in the wallet. What cards do we have access to, and what will offer the best return? Here are the best options:
Bank of America Business Advantage Cash Rewards Card – Up to 5.25% return
The best card in terms of return rate is the Business Advantage Cash Rewards Card from Bank of America. It can give you a 5.25% return, which more than offsets Plastiq's 2.85% fee. However, not everyone is going to earn that rate. You need to have Platinum Honors Preferred Rewards for Business with Bank of America to qualify. You earn 3% back on your chosen category, then Platinum members earn 75% extra on top of that. That adds up to a 5.25% return. To qualify, you'll need to have $100,000 in business investments with Bank of America.
Bank of America Premium Rewards Card – Up to 2.62% return
If you don't have business investments with Bank of America, the best personal card is the Premium Rewards Card. Again, the real advantage is from having Platinum Honors Preferred Rewards. Everyday spending earns 1.5% back for standard users. Those with Platinum Honors will earn 2.62% return on standard purchases. Not always, but some Plastiq payments will code as travel with Bank of America, which means you could possibly earn 3.5% here. It's worth trying and seeing if you get lucky.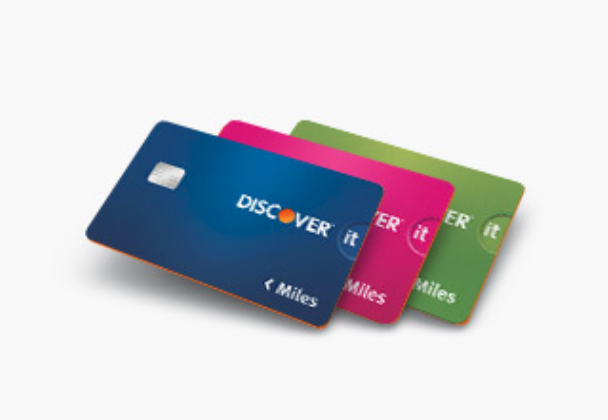 Discover It Miles Card – Up to 3% return
If it's the first year you've had the Discover It Miles Card, all the cash back you earn is doubled at the end of the year (uncapped). The standard 1.5% return becomes 3% at the end of the year, which makes this card worth using. That is better than Plastiq's 2.85% fee, so you're getting paid to use this card on Plastiq. After the first year, when your earnings aren't doubled, this card drops significantly in the rankings of which is the best card to use on Plastiq bill payments.
American Express Blue Business Plus – Up to 2.5% return
The American Express Blue Business Plus is on our list of the best no-fee credit cards for a reason. You earn 2X Membership Rewards on the first $50,000 of spend per year. You can cash those out at 1.25 cents each if you have the American Express Platinum Card for Schwab. That makes this a 2.5% return for those taking advantage of this cash out feature. Otherwise, you'll earn the standard 2X. The down side is that you can't use Amex cards for mortgage payments.
Citi Double Cash Mastercard – 2% return
The Citi Double Cash Mastercard also sits on our list of the best credit cards with no annual fee. It earns a straightforward 2% cash back on all purchases. You also have the option of converting that cash back into Citi ThankYou Points. The flexibility of how you use your earnings and the fact this is a Mastercard (so you can use it for mortgage payments) puts it on our list of the best card to use for Plastiq payments.
Final Thoughts
Making payments through Plastiq isn't perfect. However, it allows us to multiply the amount of credit card rewards we can earn. Be smart about it, though. Make sure that what you're earning is worth the fee you're paying for it. The best return will always be from bonuses via welcome offers and spending bonuses on credit cards. Other than that, for ongoing / daily spend, the best cards to use on Plastiq are those that can offset Plastiq's fees. If you have the right set up, you can even get paid to use the Plastiq service.
If you're ready to start using Plastiq, here's a guide on what you can pay and which card types you can use for that bill.