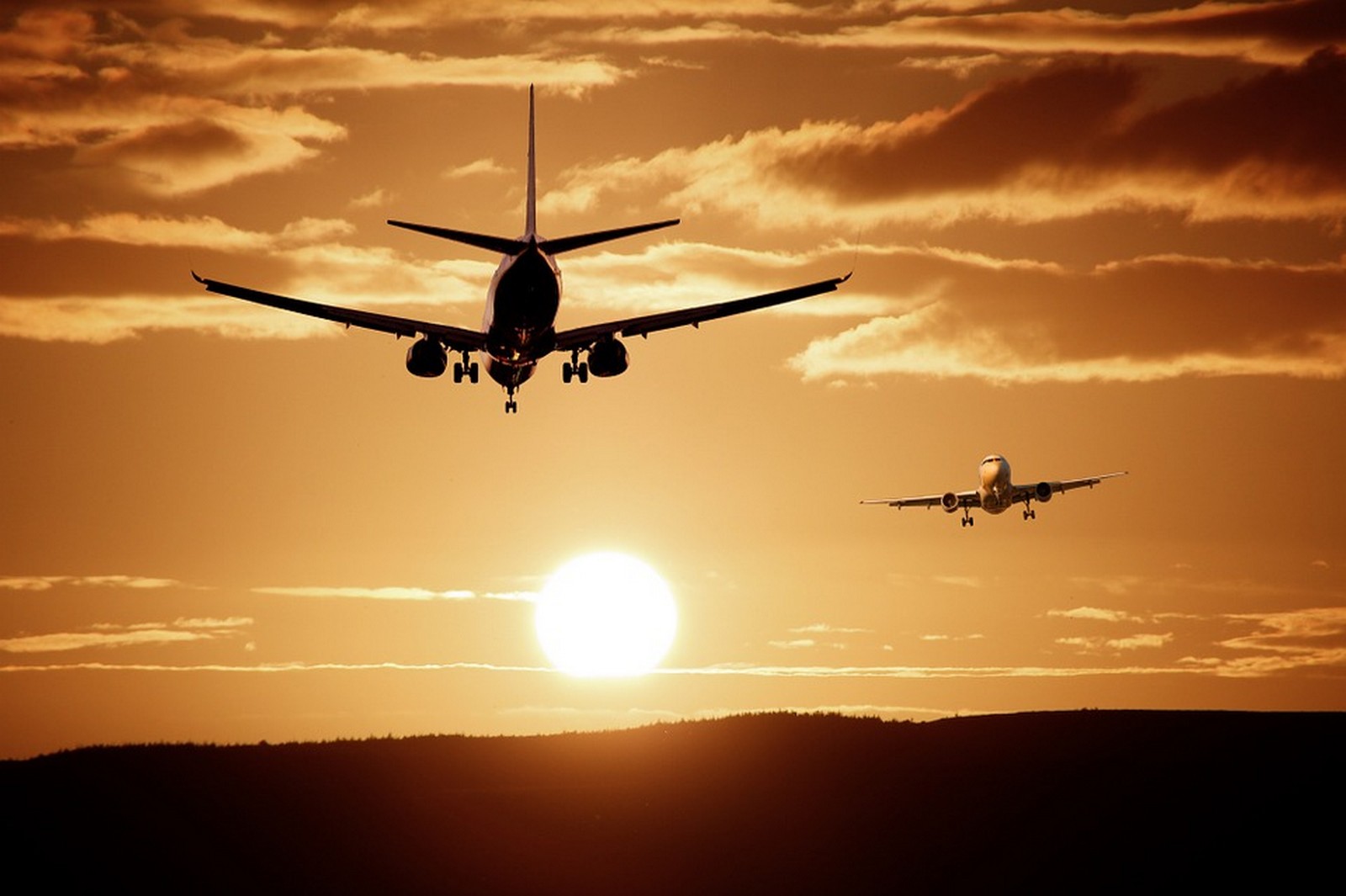 Low Maintenance Travel – How I Keep Things Simple
When I travel, I increasingly focus on doing so simply.  No doubt, low maintenance travel isn't a high priority of our Disney World trips, but it's otherwise at the top of my list.  So much about travel is out of our control.  I reconcile the parts where I lack control by optimizing areas which I can.  Indeed, certain travel destinations by definition require precision and have almost zero room for error.  In my opinion, focusing mental bandwidth on the most challenging travel aspects, rather than the easy stuff, is key.  Here's where I focus my low maintenance travel principles and avoid unnecessary travel stress.
I Fly Southwest
Again, Southwest is my favorite domestic airline by far.  I enjoy most everything about my Southwest experiences – their flexibility, employees' generally positive attitudes, free checked baggage when we need it, and convenience for the locations we require service.  Southwest's Wanna Get Away fares provide great points redemption rates, and I can freely cancel without any penalty.  There's no time-sucking phone calls to haggle with reps to cancel.
In my experience, Southwest takes effective control at the gate.  I'm a huge fan of their methodical boarding process.  Based on how I've seen many individuals behave in domestic airports, Southwest's boarding process is justified.  Boarding at my assigned position is nice, but I also like boarding at the last possible moment and sitting in the middle seat in the first few rows on short flights.
Of course, Southwest isn't an option for many travelers, and some people just don't care for the airline.  I encourage you to pursue benefits (via elite status and otherwise) with your favorite carrier(s) to make your travel easier!
"Spending" Extra on Rental Cars
I focus on redeeming rewards currencies for travel and hardly ever use my own cash for big travel expenses.  I'm okay "spending" a less than optimal points/miles amount on rental cars since the simplicity return is so huge.  I primarily reserve rental cars with National.  I can bypass the rental checkout line (one of the worst parts of a travel experience) and pick a car in the assigned lane(s).  Also, there is no secondary driver charge for spouses/domestic partners with National, a benefit that is surprisingly scarce in the rental car category.  Leverage your rental car elite status with your favorite program(s) to make this travel aspect a snap!
Packing Light
Particularly on my solo travel, I pack extremely light.  Since my solo trips tend to be short, packing light is even easier.  Nonetheless, I take a few steps to slim down even more (this is not my full packing list):
Shoes: Only one pair (in addition to sandals)
Pants:  Only one pair (in addition to what I'm wearing on the plane)
Tops:  Only one per day
Jacket: Only one (if needed at all)
Socks/Boxers:  One pair of each daily/no extras
As far as "space splurges", I allow myself one book (I still prefer those) and headphones.  I may opt for earbuds over headphones depending upon my other space needs for a given trip.  Since all of my trips are for pleasure, "uniforms" for certain events (suits, etc) aren't necessary.  I enjoy the fruits of the light packing mindset throughout the trip.  Airports are easier, but so is unpacking/repacking (virtually non-existent).  I waste almost zero time on clothing choices, since I've intentionally limited the amount of possible choices prior to the trip.  I focus on dressing respectably while equally not caring about impressing anyone.
Of course, everyone has a different definition of packing light.  Bottom line, anything you can do to slim down your packed amount is an improvement.  You'll be surprised how much just a bit of lighter packing can improve your experience!
My Favorite Suitcase Type
Thanks to my light packing style, I have easily used underseat carry-on luggage for years.  I currently use the Travelpro MaxLite, but there are many other options out there.  Why do I bother with this type of bag?  Because the need for overhead bin space (and the stress related to the task) melts away.  Consequently, I can get on the plane at the very last moment of airplane boarding – one of the most underrated aspects of economy travel, in my opinion.  Why would anyone want to spend more time than necessary in a tiny metal tube carrying a variety of, um, aromas?  Sure, underseat luggage takes up a bit of legroom, but I'm able to fit my feet around the bag under the seat when I need a stretch.  This type of suitcase isn't for everybody, but is yours the best for your situation?
Breakfast at the Hotel, Always
Periodically, my father reminds me that the concept of free breakfast in a hotel was previously a novelty.  It was the exception rather than the standard it has become with certain chains.  (And yes, I know with certain cash or points rates, you are effectively paying for breakfast, anyway).  Nonetheless, I honor that privilege while simplifying one daily meal with the hotel breakfast.  Free hotel breakfasts keep costs down while I'm even more time-efficient.  And for those local breakfast joints that can't be missed, I may just have breakfast again for dinner!
I usually find something I like at complimentary basic breakfasts at Hampton Inn, Holiday Inn Express (their cinnamon rolls are my weakness), and even Wyndham properties.  I don't want to fill up at breakfast on trips most of the time, anyway, since I want to have room for the local fare.  But my favorite consistent, full breakfast option is at Hilton Garden Inn.  Mid-tier Gold status unlocks free breakfast for the member and a companion; we've routinely gotten breakfast for our family of four entirely free.  Some of the best service we've received during our travel has been from Hilton Garden Inn servers.  In my opinion, hotel staff are some of the most underappreciated individuals in the travel industry.
You can obtain Hilton Honors Gold and Platinum status with the Hilton Amex Surpass and Aspire, respectively.  From my perspective, Hilton Gold is the best mid-tier hotel elite status out there.  Consider what options you have for an easy breakfast during your travels, whether in the hotel or otherwise.
I Embrace Spontaneity – A Key To My Low Maintenance Travel
In my experience, much of my travel stress has come from unforced travel errors.  I have overplanned in the past, financially committing to too many obligations during a given trip.  With a family, and also a slower solo travel mindset, I allow the trip (and myself) to breathe more.  I may focus a day of the trip on just one "big" pre-planned activity (or none at all), allowing for detours along the way for new experiences or (gasp!) conversations with strangers.
While spontaneity has been a huge part of my travel style since quitting my job, I particularly enjoy it when visiting family, friends, and areas from my childhood.  Museums are a huge player here as well – I hate to rush through them.  My personal record is three straight days at London's Imperial War Museum.  For the past several years, I allow a whole day for one museum.  If I finish early, I get to dilly-dally more.  If I end up spending all day at the museum, I've usually had a leisurely, all-encompassing visit.
Nonetheless, I have felt the urge to be "productive" on certain trips.  Indeed, if I don't experience enough at a given destination, why go at all?  To me, the key is having balance between productivity and organic, in-the-moment experiences.  Everyone has a different style, though.  What's yours?
Low Maintenance Travel – Conclusion
Those are just a few of the many areas I focus on to enjoy low maintenance travel.  If travel isn't relaxing, why bother?  Of course, these principles don't necessarily apply to everybody.  But we each can do so much to make travel easier on ourselves.  During the pandemic, hopefully we've all realized how precious travel (and life) is.  Consider what you can do to improve those aspects.  How have you embraced a low maintenance travel mindset?