Is Now The Time To Buy Flights Instead of Using Points & Miles? Probably
"Is now the time to buy ____?" People are asking this about everything right now. We're stuck at home, businesses are strapped for cash, and there are deals a-plenty. Should we buy gold? Stocks? Air red shelters? I don't know about any of those, but I know about travel and flights. There are some crazy deals right now. Redeeming points and miles for a flight that's on sale diminishes the value of using the points. Right now is a great time to save your miles & points and pay cash. Call me crazy.
Isn't This Hobby About NOT Paying For Flights?
Sure, there are some people who say they won't pay for flights. They get into this hobby, adopt the mentality of "free travel ONLY", and they take a hard line on this. This article is NOT for these people. This article is for the savvy traveler who understands a good fare can lead to more points down the road.
Is Now The Time To Buy? Sure, If It's A Good Deal
What defines a deal? It might be different for you and someone else. Let's be broad: a "deal" is a really great price that you can afford to pay for and save your miles for another time. A "deal" reduces the value of using your points, so today we're spending cash. Why not just redeem if I have the points? The bigger picture is that we can earn miles for another free trip if we decide now is the time to buy, not redeem. We'll get future free trips by making the best use of partnerships when earning miles on a cash ticket. You can earn enough miles from the "paid" trip to take a "free" trip next time.
How Many Miles Will I Get?
An important question. How many miles you will get determines if you really earn a free trip or not. It also determines whether paying for that flight is really a deal. It's also important for those of you planning mileage runs to earn or retain status with an airline. Ian has a guide on mileage runs here, so I won't rehash all of that here.
Enter the website WhereToCredit.com. It will tell us how many miles we can earn to know whether paying cash for that flight is "worth it" or not. Is now the time to buy the flight? Or should I use my miles to book it? Checking your miles earned from buying can help you know whether you're meeting your goals (if you're trying to get status) or if you're better off using points (just looking at the deal for the sake of the deal).
Example 1 – LATAM business class "J" booking
To know how many miles you will get, you need to know your booking class. This is not the same as "business" or "economy" but requires a specific letter. Once you've bought the ticket, you can check in the ticket. It will tell you either in the e-ticket or in the receipt. (Note: if you want to find this before paying, in order to see your earning potential, check Orbitz.com. Go 2-3 steps into the booking/purchase process. There, you can click on 'flight details' and see the booking codes.)
Like many other people, my wife and I bought the recent LATAM fare from Mexico City MEX to Cape Town CPT airport in business class. This was a crazy deal at under $500 for business class. Now I want to know: how many miles will I get? My ticket tells me it's J class (look at the first letter).
WhereToCredit.com tells me my best bet is Alaska MileagePlan. I can earn 225% RDM (redeemable miles, or miles in your account to use for free flights). The other numbers tell me bonuses I can get if I have status, but I don't have status with them.
Now that I know the earning rate, I'll check my ticket for the number of miles I'm flying. This particular flight is 4,612 miles. At 225%, I'll earn 10,377 Alaska miles just from this flight. However, I'm flying 13,874 miles on LATAM on this booking. That gives me a total of 31,216 Alaska MileagePlan miles. That's a free one-way ticket from North America to South America in economy.
Example 2 – Avianca economy class "U" booking
Notiflyr (a site that sends out airfare deals) sent out this deal on Tuesday. Round-trip economy tickets between Los Angeles LAX and GYE Guayaquil in Ecuador. Dates go into next year.
The best part is that it already tells you the fare class: U. We can go back to WhereToCredit.com and find out our options. I've got several that are equal at 50% of miles flown.
Depending on routing, you're flying around 4,000 mi each way. Since the best earning rate is 50%, you'll earn 4,000 airline miles on a round-trip ticket. Deposit that into Aeroplan, Air China, ANA, Avianca, or other options. To check miles before purchasing, you can look at FlightConnections.com or Great Circle Mapper.
Regardless of how many miles you can earn from this trip, if you're interested in an economy trip from California to Ecuador, this is the worst flight to redeem miles on. Even your cheapest redemption options will net less than 1/2 cent per point in value. You can cash them out for at least double that. This is a perfect example of when to buy, not use points.
Why Does It Matter How Many Miles I Get?
How many miles you can earn from buying a flight can determine if now is the right time to buy or to redeem. I could redeem miles for my ticket to Germany, but I'd get a bad redemption value. I decided to buy. For the miles I'll earn, I could easily deposit miles into numerous programs. Also, I could just use the program of the airline I'm flying on. Why are we checking this? We want the best return on our investment (paying cash for something). Not all programs are created equal. Some charge fees that others don't charge during award bookings, so that's significant. Others are more flexible and have friendlier change / cancellation policies.
Earning Status By Accident
Remember the mileage run and status earning that I mentioned? I'm going to earn Alaska MVP status simply by accident. I mentioned accruing a bunch of Alaska miles from this flight and another that I booked on a LATAM deal from Brazil to Germany. I was excited about how many Alaska miles I'll be adding to my account. Ian reminded me of his article about Alaska MVP status being the easiest status to earn.
It turns out that my 2 LATAM bookings cost less than $1500 for 2 round-trip business class tickets. From the miles flown, I'll earn Alaska MVP status totally by accident, simply by crediting all of the miles to the right account. I've never attempted to earn airline status and never planned to, but lining up the right flights and the right miles can lead to big returns–even accidentally. Since Alaska Airlines is joining oneworld alliance next year, that might help me on flights with their partners.
Also, I'll earn a total of 56,696 Alaska miles. That's more than enough for a business class ticket from the U.S. to Asia or U.S. to South America. Paying for a deal on 2 tickets yields status, miles, and then a free flight later on.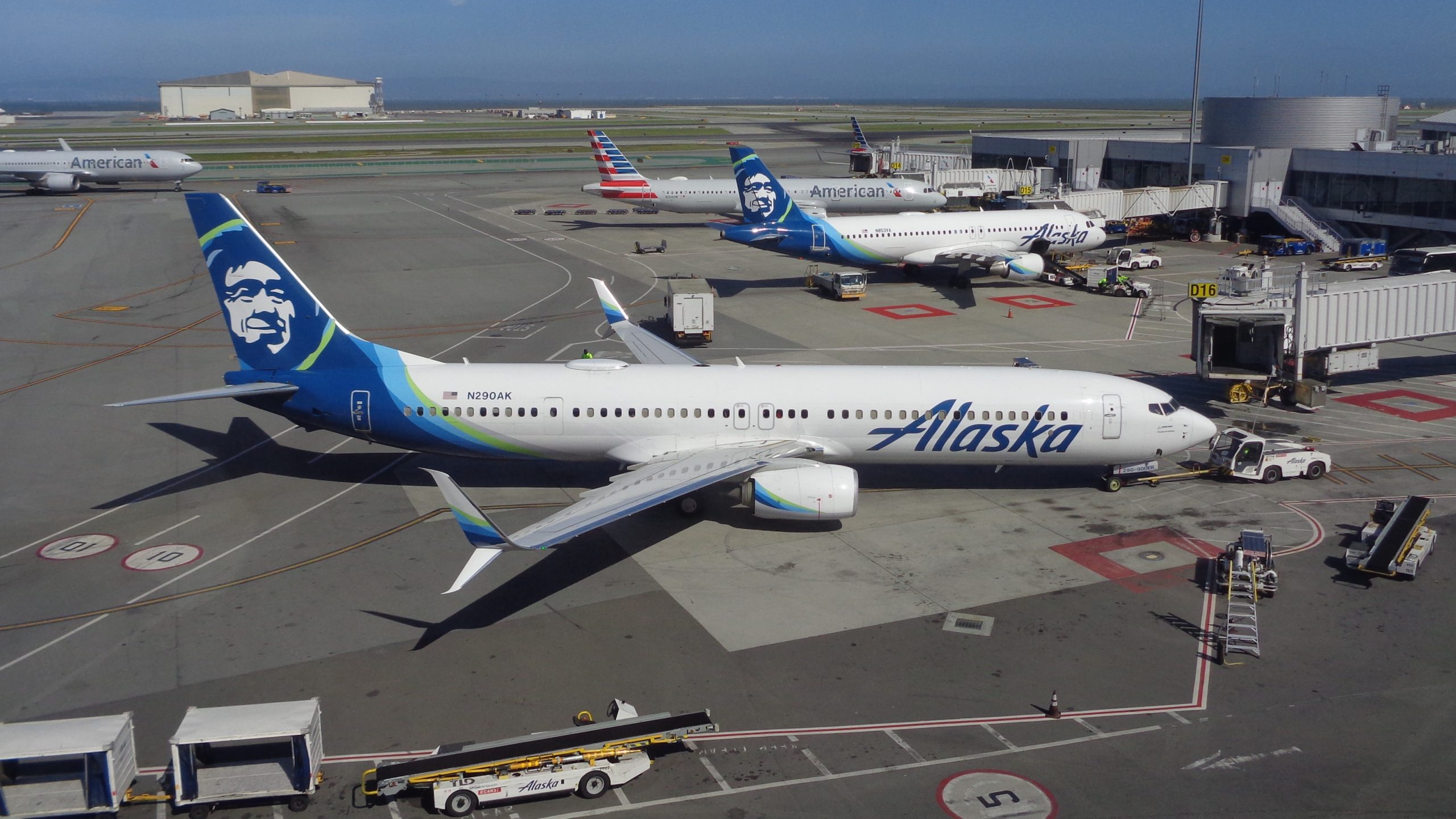 Final Thoughts
In my view, if you're ready to start planning future travel (that is a big if), now is a great time to buy flights. Save your miles and points for a day when the flight is too expensive. If there's a great deal, don't overlook paying cash for a flight. If it can help you achieve long-term goals like a cheap trip to your dream destination, jump on it. Also, if it can lead to a free trip in the future by paying a low price for this trip, you should definitely jump on it.
Knowing how to evaluate the miles earned, what program you should deposit them into, and what they can be used for can help you decide whether to buy a ticket or not. In the end, maybe you'll do this math and decide it doesn't make sense for you. Maybe you'll still redeem your miles. That's OK.
Some final considerations when deciding "is now the time to buy a flight?":
If you can buy through the Chase or Amex portals, whether using a credit card or your points, those count as cash fares. You'll earn miles!
When choosing where to credit your flight, "most" isn't always best. Don't credit your flights to a program you'll never use, leaving the miles stranded.
When buying, if you can get the same price on a number of sites, use the option for the most points depending on the card you're using. Earn miles from the flight AND points from the purchase.
Lastly, don't forget to check portals and cash back trackers during all purchases.
After checking all of that, make the decision that's right for you. This hobby is NOT "one size fits all", despite all the people who act like it is.