Disclosure: Miles to Memories has partnered with CardRatings for our coverage of credit card products. Miles to Memories and CardRatings may receive a commission from card issuers. Opinions, reviews, analyses & recommendations are the author's alone, and have not been reviewed, endorsed or approved by any of these entities. Links in this post may provide us with a commission.

MTM101: Points And Miles For Beginners – Part 3: Business Credit Cards
In Part 3 of our Points And Miles For Beginners series, we will look at the topic of "business credit cards". I encourage you to NOT skip this article. You may be surprised to find out that you qualify for some of these cards, many of which have incredible offers and solid perks to make use of. In this post, we'll look at who can qualify for business credit cards, how these are different from personal credit cards, and what some of the best cards are for perks as well as for the juicy welcome offers. Let's get started!
Recap From Parts 1 & 2
Up to this point, we've talked about how credit works, how this hobby works, and then applied for the first credit card. We talked about being organized and keeping track of details, so you don't wind up missing out on a bonus or missing a payment. Lastly, we talked about putting every dollar you spend on your new credit card while working toward what was advertised in the welcome offer that you applied for.
You should have a good understanding of your credit history and score at this point. You should have applied for (and hopefully been approved!) for your first credit card, and you're working on meeting the minimum spending requirements. Hopefully by now, you've also explored your card's perks and signed up for anything needed (ex: if you got the Chase Sapphire Reserve, you should've activated your Priority Pass membership by now). Don't let those perks go to waste! You're paying for them, after all.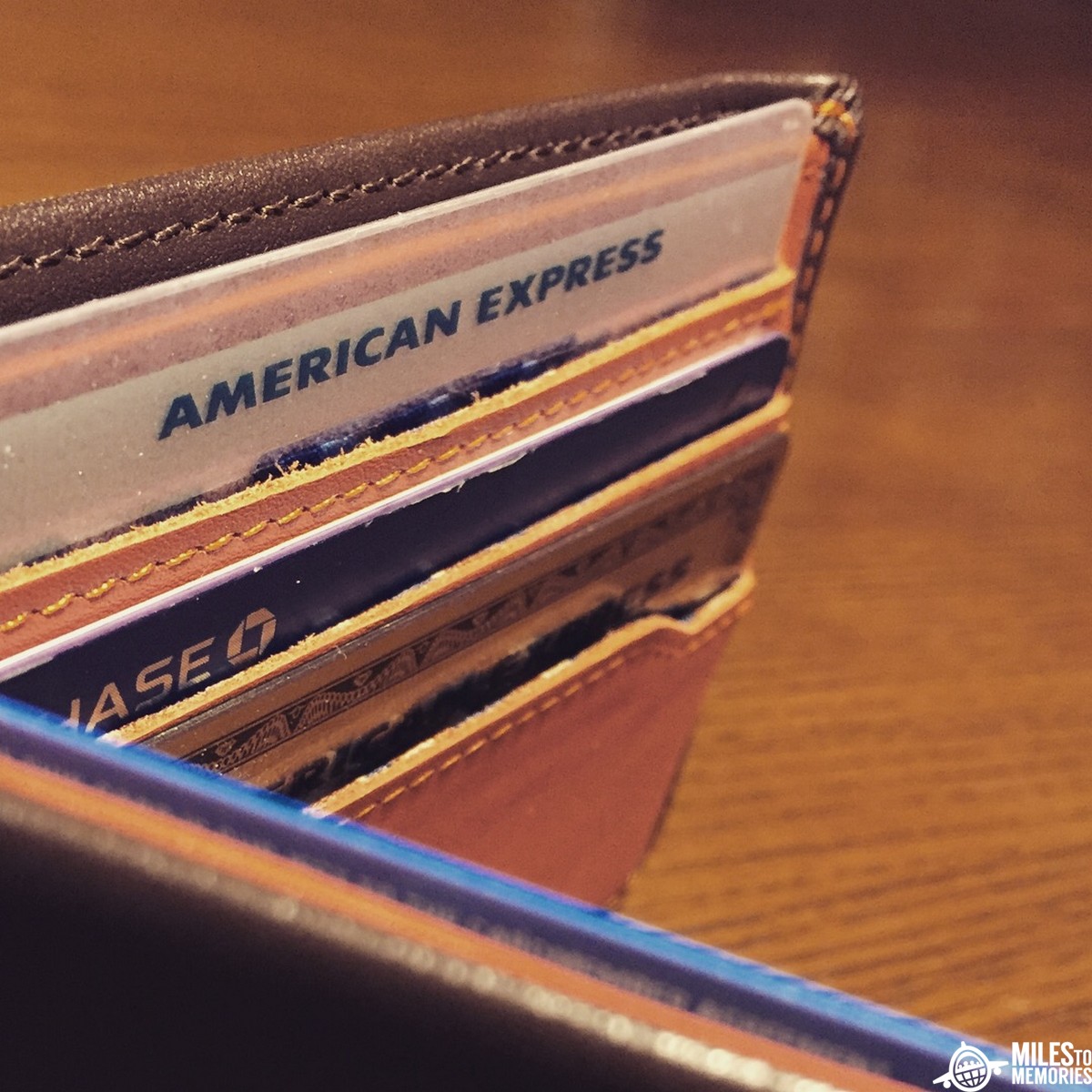 What Counts As A Business?
What counts as a business and qualifies for a business credit card application? The answer might surprise you: pretty much everything. Do you buy items and resell them for profit? Have you been selling a ton of old items on eBay lately to clear out storage space? Does your work regularly ask you to pay for things and then get reimbursed? Anything that includes buying & selling or spending money related to your work operations can qualify you for a business credit card.
The main idea of a business credit card is keeping business and personal expenses separate. That should make tax filing at the end of the year much simpler! There's a good chance you do things that qualify for a business credit card if you're selling on ebay, craigslist, etc. Are you an independent contractor at your work? Do you drive or deliver for a ride share app? All of these things make you eligible.
Types of businesses
There are several different types of business structures: corporation, partnership, nonprofit, LLC, government, or sole proprietorship. If it's just you, and you haven't filed paperwork with your state to set up a corporation of some type, then you're a "sole proprietor" business.
How Is A Business Credit Card Application Different?
There are several key differences in applications for personal and business credit cards. Fundera, which specializes in small business finances, talks about the ins and outs of small business credit cards. I want to highlight the most important parts:
Credit score: you have a personal credit score and a business credit score that can be built over time. Both will be used by the bank to evaluate your business card application, but not having business credit history isn't a deal breaker, especially if you're a sole proprietor.
Business type: they want to know both the legal structure of your business and also what your business does. You usually have a drop-down menu here, so choose what fits best.
Tax ID: if you're a registered business, you'll have a business tax ID. If not, your tax ID is your social security number.
Time in business: they want to know how long you've been around. This helps them evaluate risk, since many new businesses don't survive the first year.
Number of employees: this helps gauge how big your business is.
Estimated monthly spend: how much are you going to put on this card every month?
Annual revenue: they want this in the business section and personal information section. The banks want to know if you're able to pay your debts.
Your personal info: after filling out all of the business information, you'll fill out your personal info as the responsible party.
Avoid this common mistake:
While reading through the information above sounds simple enough, there is a really common mistake that leads to applications being rejected. Don't do this.
Don't create a business name that doesn't exist. If you don't have paperwork filed with your state to register "Fluffy Bunny Pet Sitters", then don't put that on your application as the business name. The business name is your personal name if you haven't officially registered a name somewhere. If you don't have business registration documents, then your name and social security number are the business name and Tax ID.
The Best Business Credit Cards
Now that we know what qualifies for a business card application, let's look at some of the best business credit cards out there.

CitiBusiness AAdvantage Platinum Select Mastercard
The CitiBusiness AAdvantage card has an annual fee under $100 and a welcome offer that is always one of the best. Plus, the annual fee is waived the first year.
Welcome offer: Earn 65,000 American Airlines AAdvantage miles after you spend $4,000 within your first 4 months of card membership.
Earning structure: Get 2X AAdvantage miles for purchases directly from American Airlines. Earn 2X miles on purchases at telecommunications merchants, cable and satellite providers, car rental merchants and at gas stations. (Even PayPal Digital Gifts Count) Earn 1X on everything else.
Key perks: Preferred boarding on American Airlines flights. Earn an American Airlines Companion Certificate for domestic main cabin travel after you spend $30,000 or more in a year (Redeeming the certificate costs $99 plus taxes). 25% discount on in-flight WiFi on American flights when you pay with this card.

The American Express Blue Business Plus Credit Card ranks as one of our favorite business cards AND also as one of our favorite no-fee cards. It has no fee, a simple earning structure, and earns valuable American Express Membership Rewards points.
Welcome offer: There's no public welcome offer, but you can often get one via a referral.
Earning structure: Get 2X Membership Rewards points on all purchases for your first $50,000 of spend in a year. Earn 1X on everything after that.
Key perks: 0.0% introductory APR on purchases and balance transfers for 12 months.
A heavy hitter in this hobby is American Express Business Platinum card.  This card comes with a big welcome offer and some good benefits for travelers (although not as good as they once were). The annual fee is $595.
Welcome offer: Earn 75,000 Membership Rewards points after you spend $15,000 within your first 3 months of card membership.
Earning structure: Get 5X Membership Rewards points on flights and prepaid hotels on amextravel.com. Earn 1.5X on purchases of $5,000 or more. Earn 1X on everything else.
Key perks: Get 35% of your points back when you use the pay with points option for your selected airline. $200 airline incidental credit per calendar year. $100 Dell credit semi-annually.

Bank of America Business Advantage Cash Rewards Mastercard
The Business Advantage Cash Rewards Mastercard from Bank of America is a cash back rewards card with no fee, and the real perks come with being a Preferred Rewards for Business member.
Welcome offer: Earn a $300 statement credit after $3,000 in purchases in 90 days.
Earning structure: Earn 75% more cash back as a Preferred Rewards member, unlocking these earning rates: Get 5.25% cash back in the category of your choice and 3.5% cash back on dining for your first $50,000 of spend in these categories. Earn unlimited 1.75% cash back on everything else.
Key perk: 0.0% introductory APR on purchases in the first 9 billing cycles.
Chase Ink Business Cash
The Chase Ink Business Cash earns cash back at a rate of 5% at office supply stores and on cable, internet, and phone services, on up to $25,000 in spend per year. There's also 2% back at gas stations and restaurants. There's no annual fee on this card.
Welcome offer: Earn $500 bonus cash back (use it as 50,000 Ultimate Rewards when you hold a premium Chase card) after spending $3,000 on purchases within the first 3 months after account opening.
Earning structure: 5x/5% back at office supply, phone, cable and internet purchases (on up to $25,000 per year); 2x/2% back at restaurants and gas stations (on up to $25,000 per year); and 1x/1% back on all other purchases.
Chase Ink Business Preferred
The Ink Business Preferred card is the mainstay of Chase's business credit cards. It has great bonus point categories, useful perks, and it comes with a huge welcome offer. The annual fee is $95.
Welcome offer: Earn 100,000 Ultimate Rewards points after you spend $15,000 within your first 4 months of card membership.
Earning structure: Get 3X points on travel, shipping purchases, internet, cable & phone services, and advertising purchases made with social media sites and search engines. Earn 1X on everything else.
Key perks: 25% additional value when redeeming through the Chase travel portal; insurance and protections: cell phone protection, purchase protection & extended warranty
There IS A Key Difference
It's important to remember that these are business credit cards, so they are designed with…business interests in mind. Your personal credit cards will offer things to protect you. The person. Business credit cards often lack personal protections for things like driving your own car, because that's not a business event. When considering the perks of business credit cards, remember that things like rental car insurance might not apply in personal situations that aren't a business operation.
Other items will apply at all times, such as the cell phone protection. Points you earn will accumulate into your same account online. For example, if you have personal and business accounts with Chase or American Express, your 1 account collects the points from all cards. If you have personal and business cards that earn American Airlines miles, for example, your 1 frequent flyer account will have all the miles from both cards.This is handy when you want to use your points and miles.
The REAL Best Part About Business Credit Cards
The cards can earn points and have good perks to enjoy, but there's something else that's even better. The large majority of business credit cards will not show up on your personal credit report. There are several advantages to this:
If you have a big bill on your credit card this month, it won't impact your personal credit score.
Because it's not on your credit report, banks won't know that you've opened a new account lately. This can help with banks that have strict rules about how many accounts you've opened lately. (See our list of application rules here)
Since these cards won't show up on your credit report, they won't push you past 5/24 with Chase. Remember that only what they can see will count, so pepper some business credit cards into your time with Chase, since the 5/24 rule also means you can't get approved for business cards (the business cards won't change your total number of accounts, but you still have to be under 5/24 to get them).

Final Thoughts On Business Cards
As you can see, having a solid line-up of business credit cards in your wallet has some advantages. Firstly, you can earn more points and miles with some massive welcome offers on business cards. Secondly, you have access to perks that your personal cards may not offer. Thirdly, most business cards don't show up on your personal credit report. That helps you stay under 5/24 and not have so many new accounts on your credit report when applying for loans, credit cards, mortgages, etc. This can also help you slow down with Chase.
That leads to the parting thought on Points And Miles For Beginners – Part 3. The parting thought is this: this isn't a sprint. This hobby is awesomely exciting, especially at the beginning. Don't make the mistake of opening too many cards too fast. That can look risky to the banks, and they will shut down your accounts. By applying for some business accounts with other banks, you can avoid burning bridges with Chase while you're working your way through 5/24 with them. Get some cards from Citi, Barclays, Amex, etc. to spread the love.
Homework for next time
Here's a simple one, but it will take some time:
Sign up for an account on AwardWallet.com and use it to save the info from 2-4 below.
Sign up for a frequent flyer account with every major airline that you don't already have an account with.
Do the same for Hilton, Hyatt, and Marriott hotel chains.
Do this for everyone in your household.