This post may contain affiliate links - Advertiser Disclosure. As an Amazon Associate, we earn from qualifying purchases.

Turning Points Into Cash
I have burned my points stash completely to the ground a few different occasions now. The first time was early in the pandemic when cancellations were piling up and my points balance was ballooning past where I needed it to be. I decided to reset the game so to speak and use the chance to squirrel away some money. Turning points into cash didn't feel as dirty as I thought it would either, it is something everyone seems to be warming up to as well. With the constant devaluation of award charts, and the increase of cash out values for points, the difference in value between the two isn't the Grand Canyon sized gap it once was.
Taking all of this into account I decided to cash out all of my points again at the end of last year. I had enough airline miles and hotel points to last a year or two and could use the money for large medical bills that just started rolling in. I also made earning a part of my 2022 miles and points resolutions and goals. My plan was to make $15,000 in extra income by using the tips and tricks we share here at Miles to Memories. That is what I am going to focus on today.
Turning Points Into Cash: First Quarter Update
With the first quarter just wrapped up I figured I would give an update on my progress. The results have been pretty fantastic so far and exceeded my expectations for sure. We discussed it on this week's podcast recording (releases Thursday) and figured I would give more detail in writing.
Everything that is discussed in this article was earned in the 2022 calendar year. These are figures that include both my wife and myself. Some of the offers were accepted towards the end of December 2021 but if it posted this year then I counted it towards the goal.  I used a mix of bank bonuses, welcome offers, referral bonuses, authorized user offers, shopping portals and retention offers. I did not include the cost of the annual fees from the credit cards since most offer perks to offset them and everyone will value that differently. Every single card I grabbed has no annual fee or is actually a net positive in year one for me anyway. An example is the Business Platinum cards that will net me $600 in Dell credits, $400 in airline incidental credits and $120 in cell phone credits for $695, or a net positive of $425 in year one. How you value those credits will adjust the figures some though.
There are no taxes deducted from these figures either. Most of it is not taxable but some of it, like bank bonuses, will be so you can account some for that too.
A part of my goal was to replenish my Membership Rewards and Ultimate Rewards balance throughout the year as well. I was shooting for around 150,000 – 200,000 points in each account. I'll update my balances there as well.
The Numbers
I will go through this section by section and give a breakdown of where everything came from.
Bank Bonuses
Here are the bank bonus offers I completed so far this year:
Total $1600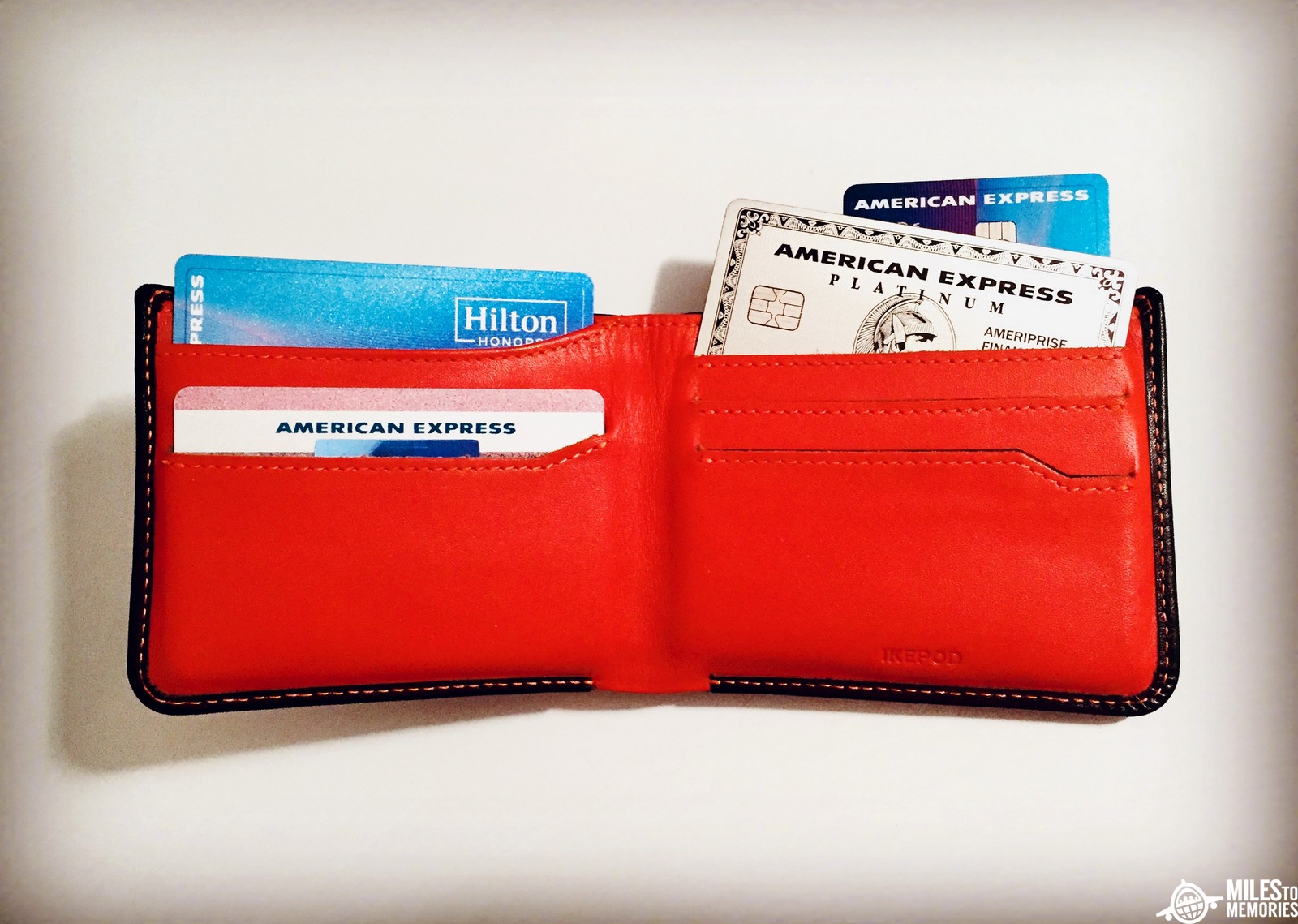 Welcome Offers / Upgrade Offers
This is where a large chunk of the damage was done. A lot of it was focused on American Express just because of the offers they have been throwing around right now. I cashed out the Membership Rewards points at 1.1 cents each with our Charles Schwab Platinum cards.
Total $8065
Authorized User Offers
American Express has been very liberal with their valuable authorized user offers. These are offers where you add a authorized user on your account, usually for no extra cost, and they earn you a bonus when they spend a required amount. The Business Gold cards have offered some cardholders 20,000 points per authorized user for up to 99 of them. I didn't have that offer but we had quite a few.
EveryDay Preferred – 5,000 MR x $0.011 = $55
American Express Gold – 10,000 MR x $0.011 = $110
Amex Business Gold – 20,000 MR x $0.011 = $220
Amex Platinum – 20,000 MR x $0.011 = $220
Total $605
Regular Spend
This is a conglomerate of earnings from regular spend or spend towards the welcome offers.
Cardless (x2 accounts) – $150
Citi Premier – $250
Amex Business Platinum min spend – 25,000 MR x $0.011 = $275
Amex Business Gold Gas Station Spend – 40,000 MR x $0.011 = $440
Discover 5% back (x2) = $150
US Bank Triple Cash = $60
US Bank Altitude Connect = $65
Bank of America Premium Rewards = $45
Total $1435
Retention Offers
This is a quick one. I had a profitable retention offer on our Hilton Business card. They gave us $130 more than the annual fee on the card. This will come into play more in next quarter.
Total $130
Refer A Friend Bonuses
Having a two player system opens up some refer a friend opportunities.  We were able to take advantage of a few of these this quarter. The Cardless referral program is pretty good as well and I was able to get one from when Benjy signed up and then a few from the site as well.
Independent Bank (bank bonus referral) = $100
Amex Blue Cash – 30,000 MR x $0.011 = $330
Cardless – 6 x $100 = $600
Discover = $100
Total $1130
Shopping Portals / Swagbucks
This area is a mish mash of different programs but the main focus was Swagbucks this quarter. There were a lot of lucrative offers we took advantage of.
Varo Swagbucks Offer – $120
Top Cash Back Cash Out – $33
Rakuten 1st Quarter – 13000 MR x $0.011 = $143
Uber Eats First Delivery Offer (x2) = $450
Raid Shadows Offer = $55
Dosh Cashback = $35.48
Stash Offer (x2) = $98
Total $934.48
Turn Points Into Cash: Grand Total
If you add all of those areas up you come to a grand total of $13,899.48. That is 92.6% of the way towards my yearly goal. I guess my goal wasn't so good after all!
Things will likely slow down in the second and third quarter a bit with the kids off school a majority of the time. That always makes hopping around to stores etc. more difficult. Plus, I am pretty exhausted from the rat race so I am looking forward to slowing down for the summer.  The grind has worn on me for sure.
This isn't to say that there are not people out there that did a ton more in the first quarter, because there are, quite a few in the MtM Diamond Lounge. Hopefully this does show you what can be possible if you take advantage of things coming your way.
What About Liquidation / Acquisition Costs?
Acquisition and liquidation costs should also be discussed.  There were some fees associated with all of this (outside of credit card fees) and that total is in the $750 range. That drops down the net profit to just above $13,000. There was a profitable play, that we discussed in the Diamond group, which helped me offset quite a bit of my fees. Otherwise this number would have been quite a bit higher.
Current Point Balances
Part of this goal was having a nice little chunk of points in my accounts at the end of it all too. The rebuild must happen since my airline and hotel points won't last forever. You may have noticed that nothing from Chase was discussed above, which was by design. I have been focusing on rebuilding my Ultimate Rewards balance right from the jump. They are much more difficult to rack up in bunches because of application rules etc. so I haven't cashed in any UR points. I have a little over 100,000 in my account now. Those were acquired from our 3 Freedom cards and the first quarter 5% back category (22,500 points). The 6,000 point big spend bonus on our Flex card also posted this year so that was added in as well. The rest came from spend at pharmacies with the Flex and from my Ink Plus card.
Our Membership Rewards balance is pretty bare since we have cashed most everything out. We have a little over 30,000 in there now, most of which came from the latest Pay Over Time offer. This should be pretty healthy at the end of next quarter with the current retention and welcome offers we have in the works. Once that account is padded we will go back to cashing anything new out.
Cashing Out Points: Final Thoughts
If this type of thing interests you then we talk about all of it on our twice a month spending podcast in the Diamond group. We go into detail which cards we are using, how we are using them and how to keep our costs down while earning.
I also discuss the topic a bit on this week's MtM Podcast so be sure to check that out as well if you listen to podcasts at all.
Pretty much everything listed in this article was covered on Miles to Memories / discussed on the podcast and a majority of it was available to everyone. All you have to do is stay on top of it and you can have a nice little side hustle. The extra money can help with unexpected costs, boost your retirement or savings accounts or save it to go all out on that next trip.
I already have some good things lined up for the second quarter so stay tuned!
Disclosure: Miles to Memories has partnered with CardRatings for our coverage of credit card products. Miles to Memories and CardRatings may receive a commission from card issuers.
---
New Card - Capital One Venture X Business 150K!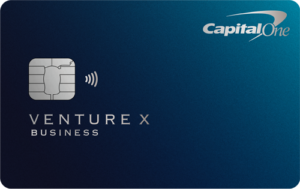 Capital One Venture X Business
earns 2X miles on everyday purchases plus up to 10X in bonus categories. You also get access to Capital One lounges plus an annual travel credit & anniversary bonus. Right now you earn
bonus_miles_full.
---
Opinions, reviews, analyses & recommendations are the author's alone, and have not been reviewed, endorsed or approved by any of these entities.